I live in the the Via Paolo Sarpi area of Milan in Italy.  It's a very pleasant neighbourhood which is close to Milan's centre and the city's impressive park, Parco Sempione.
Recently, after much toing and froing, and not a little wasted public money, Paolo Sarpi has finally been semi-pedestrianised.  I use the word "semi" intentionally as a few cars and taxis still travel along this street.
Regardless of the "semi-pedestrianisation", the transformation is impressive.  This once proud shopping area of Milan had suffered a form of invasion by Chinese-run wholesalers and the lowering of the tone caused many of the older, traditional Italian run traders to literally shut up shop.
Nobody knows exactly how the street came to be dominated by lots of shops selling cheap clothes and other bits and bobs, but what happened caused considerable consternation amongst the street's residents who battled for something to be done.  Thankfully, it was and this lovely Italian street has now been rejuvenated.
Anyone who may be transferred to Italy in connection with their job should take a look at this area when they are on the look out for somewhere to live.  The schools are good and there are plenty of local restaurants to try, including many very good Chinese eaterys, but perhaps best of all, I feel, are these three excellent shops – perhaps the best of their kind in Milan.
If you visit them, you will probably need to know a little Italian to get what you want, but you may well find that some of the staff speak English.
Here are photographs of Paolo Sarpi's three Super Shops to help you recognise them.
The Hat Shop
I've already written about Capelleria Melegari elsewhere on Italy Chronicles – when it went by the name of Blog from Italy – but I love this shop.  Not only has it got a fabulous selection of hats, it also does lovely clothes too.
Stetson lovers will like Capelleria Melegari, I'm certain, but then so will hat lovers in general.  I am a hat lover.
The prices are not on the low side, but the quality of the products on sale is high.
The Butchers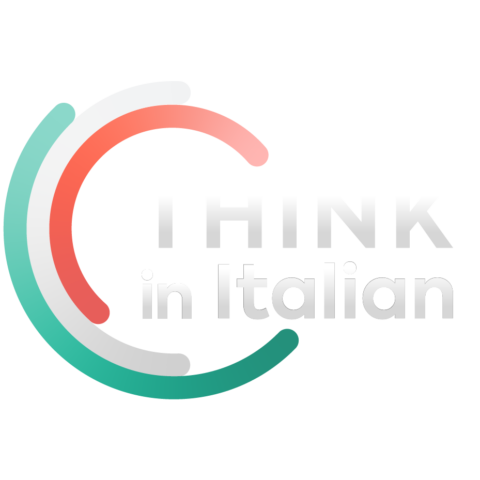 Stop reading, start speaking
Stop translating in your head and start speaking Italian for real with the only audio course that prompt you to speak.
Not too far down Paolo Sarpi from the hat shop can be found this butchers.  Perhaps you can tell from the façade that it is no ordinary purveyor of meat products.
This family run butchers is exceedingly popular and at Christmas and Easter time, waiting to be served requires considerable patience – such is the reputation of this place.  The meat is top quality and for those special occasions when supermarket joints don't make the cut, this is the place to go.  Do not expect supermarket prices here, but do expect excellent meat.
Super Cheese Shop
Last, but by no means least, there is this cheese shop.  It was closed when I was out and about photographing, but I like the shutter art anyway.
Pay this cheese shop a visit when it is open – after 3:30 pm in the afternoons – and you'll be greeting by a mouthwatering selection of cheeses.  Italy is a cheese fanatics paradise, but this shop goes one better – you'll also find a good selection of other cheeses from nations know for their prowess – such as France.  Stilton lovers will also be pleased to hear that their favourite cheese can often be found here too.
You have three reasons for visiting this area of Milan and there are others.  Paolo Sarpi boasts some up-market clothes stores for both men and women.  There are other shops worth a browse too and even a place to stop for a glass of good wine.
Towards the Via Canonica end of Paolo Sarpi can be found a shop which is more than happy to order English language books, plus an interesting ice cream shop.  In actual fact, there are tempting ice cream shops at both ends of Via Paolo Sarpi.
Gazebos Everywhere
Best of all, since Paolo Sarpi's pedestrianized rejuvenation, "gazebo" type structures have popped up in front of many of the streets eateries and coffee shops.  These new structures add to the character of the street and will most probably encourage a few more interesting shops to ply their trade on this lovely Milan street.
The gazebos also serve a useful function – they have roofs which will keep the strong Italian sun from toasting you alive.  Sitting at one will allow you to watch the world go round.  Note that often in Italy when you sit at a table, you immediately qualify for a higher price level.  Think of it as a form or service charge.
The next time you find yourself in Milan, look up Via Paolo Sarpi on your iPhone's gps system and come for a wander.  You might come away with a Stetson in the winter or a Panama in the summer, you never know!
Via Paolo Sarpi is a Good Italian Thing.
All photographs by Alex Roe.