Italian newspaper Il Fatto Quotidiano recently ran an article on prostitution in Italy and elsewhere in Europe.
The article contained facts and figures gleaned from Italy's parliamentary social affairs  commission and a Transcrime study.
Here's a closer look the business of prostitution in Italy based on the facts reported by Il Fatto Quotidiano and Transcrime.
As with all facts and figures relating to illicit activities, what is revealed cannot be much more than estimates, even if with regard to Italy, Transcrime cites the reliability of Italian data as being high.
According to Italy's social affairs commission, there are around 70,000 prostitutes in Italy. These working ladies, men, and transsexuals furnish their services to some 9 million clients in Italy. Italy has a population of 60 million.
The business of prostitution is a lucrative one too: the turnover is estimated to be in the region of €5 billion a year. A not inconsiderable sum. By dividing €5 billion by 9 million, the average cost of the services of Italy's army of prostitutes is just over €550.
The average income of prostitutes in Italy works out to be over €70,000 a year, though not all of this income will end up in the pockets of the prostitutes themselves as the industry is managed by criminal gangs from eastern Europe and western Africa.
Italy's mafias, Cosa Nostra, Camorra, and 'Ndrangheta are not involved in prostitution directly but do extort money from prostitution venues such as night clubs and request payment for 'permits' to work certain areas of cities and towns throughout Italy.
Not Illegal
Prostitution in Italy is not illegal, though running a brothel is. The sex industry is not officially recognized in Italy.
Migrant Women
In some towns and cities in Italy, migrant women make up 90% of the prostitutes on the market. Prostitutes originating from Africa, more often than not Nigeria, are a relatively new phenomenon and started appearing on the streets in 1991.
Albanian women followed soon after in 1993, while women from eastern Europe began to "work" in Italy from 1997 onwards.
Outdoor
75% of exploited prostitution in Italy is if the outdoor kind, as visitors to the country may well have noticed. It is not at all uncommon to come across lone women in the middle of the Italian countryside. Often they are black and they work right though the could northern Italian winters too. So common are these women that they have become a feature of Italy's surroundings.
Italians do not generally complain about these features, but when they do, the solution is to round up all the working girls and move them somewhere else – this happened in an area very close to where I live in Milan, and area which is frequented by sight-seeing buses crammed full of tourists.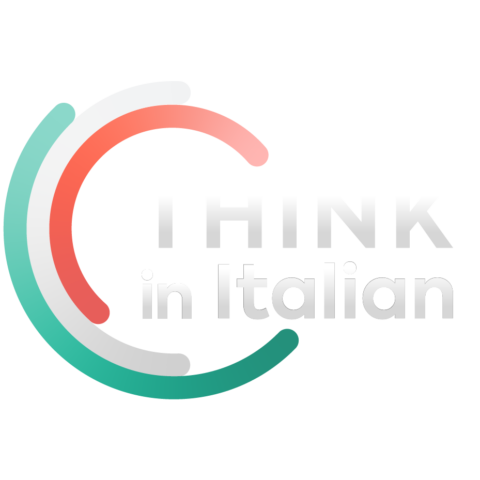 Stop reading, start speaking
Stop translating in your head and start speaking Italian for real with the only audio course that prompt you to speak.
Italy's outdoor prostitutes keep between zero and 30% of their earnings.
Indoor
Indoor exploited prostitution, as it is termed, takes places in private apartments, night clubs, hotels, massage parlors  and saunas. The Paolo Sarpi area of Milan, the city's Chinatown, has no shortage of Chinese-run massage parlors and a number of suspect looking wellness centers.
Indoor prostitutes in Italy are likely to be allowed to keep between 30% and 50% of what they earn.
Transcrime notes that prostitution has always been a hot issue in Italy, though very little has been done recently to accept or regulate the industry, even if a bill on the issue has been floating around in Italy's parliament since 2003. Exactly how much of the €5 billion annual turnover ends up in Italy's taxman's coffers is very hard to know.
Prostitution and the Vatican
The Roman Catholic Church's stance on the issue of prostitution is far from clear. In terms of Roman Catholic teaching, recreational sex, paid or otherwise, is not acceptable. On the other hand, the Roman Catholic Church is fully aware prostitution takes place in Italy – its priests do assist prostitutes in difficulty, though some have been known to use the services of prostitutes and priests have even been accused of aiding and abetting the prostitution of minors.
Prostitution and Politics
Former Italian Prime Minister Silvio Berlusconi is reportedly a major client of prostitutes in Italy, even if he denies ever having paid for sex. Berlusconi is currently in court where he's facing charges of having sex with an underage prostitute. A group of Berlusconi's associates have been charged with setting up and running a prostitution ring for the former prime minister and leader of the PdL political party.
Other politicians have been clients too and stories of illicit encounters between prostitutes and politicians do make the press in Italy from time to time.
Rumors surrounding the category of prostitutes preferred by certain politicians abound – one honorable gentleman, who shall remain nameless, reputedly likes transsexual prostitutes. The member of Italy's parliament in question, who is close to Silvio Berlusconi, has threatened to sue anyone who publishes his name in connection with his alleged preferences for prostitutes. The name of this person is an open secret in Italy.
Legislatively, prostitution is an issue which is too hot to handle for two of Italy's biggest political parties – the PD and the PdL – which both like to be seen as Vatican friendly. Properly addressing the matter would prove somewhat embarrassing for both sides, one strongly suspects.
Italy has yet to make up its mind whether to ban prostitution or legalize it. Such a decision will not be taken soon.
Sources:
Il Fatto Quotidiano – in Italian: Prostituzione, proibire o legalizzare? Ecco le regole nei Paesi europei
Transcrime report – National Legislation on Protitution and the Trafficking of Women and Children – .pdf download in English or Italian available