Although I'm from Britain, and you'd never guess from my name – Alex Roe – I do have Italian ancestors. Indeed, my illustrious Peduzzi ancestors did very well for themselves, though not in Italy, but in Manchester in the United kingdom.
Here's a brief account of my Italian ancestry.
On my mother's side, the Italian arm of my family came from Lombardy and their surname was Peduzzi. Their company, Peduzzi & Co, had a reputation for making good quality barometers.
I appear to have returned to my roots, seeing as I now live in Milan in the Lombardy region of Italy – possibly from Schignano which lies in the hills around Lake Como. Apparently one Giuseppe Peduzzi from Schignano lost his life when the Titanic sank.
At this point, I would add that although my ancestors hailed from the the very same area of Italy I now find my self in, this had no influence whatsoever on my choice to live in Milan, it was pure coincidence I assure you – unless I was drawn by some magical force!
From Twitter to the Workhouse
The other day while tweeting on Twitter as I do (I'm @newsfromitaly), I met up with Andrew Simpson, a historian from Manchester who happened to have Italians in his family too. I asked Andrew if he knew anything about my Italian ancestors. He did not, but was able to send me a map showing the location of the workhouse in which my very distant relative Antonio Peduzzi died in 1846 after having been certified insane. Antonio's madness may have be caused in part by the loss of both of his wives. He did not have any children either, poor man.
Prior to his insanity and death, Antonio Peduzzi ran what was by all accounts a successful business which framed and glazed needlework, drawings, and pictures; re-gilded and silvered old frames and mirror plates; and made and repaired barometers, thermometers and hydrometers. Antonio had premises in Oldham Street and in Deansgate in the early part of the 19th century.
My Great Ancestors
Antonio Peduzzi's brother, and my more direct ancestor, was called James. Not a very Italian name, I know and someone in my family who carried out some research claims 'James' was actually 'Francis'. I don't know which name is the correct one. Maybe he had chosen to make his life in England a little easier by adopting an English sounding name. James (or Francis) Peduzzi married Elizabeth Warde (possible spelled "Ward"). The couple had three children, one of whom was Francis who would have been my great, great, great, great, great grandfather. I may have got the number of 'greats' wrong! Sorry, but it's greatly confusing.
James (Francis) Peduzzi set up in business as a picture frame maker in Spear Street in Manchester and later expanded into the making of thermometers and barometers. After applying for British citizenship, James was able to buy property, which he duly did.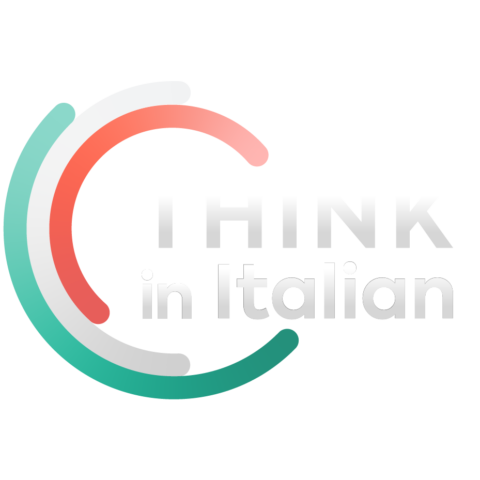 Stop reading, start speaking
Stop translating in your head and start speaking Italian for real with the only audio course that prompt you to speak.
In 1848, James bought a workshop and engine in Foundry Street, off Oldham Road. The property included other small workshops, houses and some shops. James' business, it seems, flourished which fits in with the family rumor that the Peduzzi's were quite well-off.
James' son Francis, born in 1815 and his younger brother – another James, joined their father in the Foundry Street premises.
Francis left this world in 1866 and his wife took over the business, but, and for reasons unknown, the Peduzzi business ceased trading after Elizabeth Peduzzi's death in 1870.
This is where things become very hazy. Another family rumor, and that's all it is, is that one of James and Elizabeth's descendants left all the family's money to the church. The Roman Catholic Church, I imagine, seeing as my mother, brother, and I, are Roman Catholics.
Italy is Still the Same Today!
What is curious to me about the history of the Italian side of my family is that much like Italians today, they had to leave Italy to find an environment which was more friendly to their entrepreneurial capacities. Some things do not change! Italians are still leaving Italy today for the very same reason.
If your Italian ancestors moved to the Ancoats area of the city of Manchester in England, then you really should visit this website: Ancoats Little Italy – it's fascinating. Lot's of period photographs too.
Source – from which I have copied and pasted a few chunks:
Peduzzi & Co – a .pdf file from the Collections Department of Manchester's Museum of Science and Industry
I'd also like to thank Andrew Simpson for his map links. His fascinating local history blog is well worth visiting.
Thanks too to my mother and father for the rumors and confirmation.