The upcoming Italian referendum is causing considerable kerfuffle here in Italy. The voices of the for and against factions are growing ever louder as the December date of the constitutional reform referendum nears.
Opposition to Italy's constitutional reforms is basically two fold. Some question the substance of the reform, while others wonder what lies behind. Of those who fall into the aforementioned camps, some will worry about both the proposed reforms and the motivation of those who drafted them.
Here's a closer look at what motivates those arguing 'Yes' and 'No'.
Savings? Yes, No? Who Knows?
The 'Yes' camp argues that Italy will benefit from better, more stable government if the reform passes. It also claims the reforms will save Italy save some money too. It will, though maybe not as much as is being bandied about. Yes, the number of senators would fall from 320 t0 100 and this would save some money in terms of salaries and annuities paid to ex-senators. The government says the savings will amount to €500 million a year, if, of course, the reforms are approved by voters on December 4th 2016.
The no camp, bolstered by a report from Italy's State General Accounting Office, claims the savings will be around €60 million. That's rather a significant difference but nobody seems to know which estimate is right.
Then there's Mr Renzi's cohorts optimistic claims surrounding the abolition of Italy's provincial level of government. This should, in the government's view, produce a saving of around €320 million, to which around €20 million should be saved as a result of abolishing the CNEL, Italy's National Council for Economics and Labour. Only, once again, Italy's State General Accounting Office does not agree with Italy's government's numbers, even if they are both supposed to be on the same sides. This does not place Mr Renzi in a very good light and appears to imply he has no real idea at all what savings rejigging the senate, abolishing Italy's provinces and the CNEL will generate.
Yes, A Real Saving
What is not really being covered is that the reform may well save Italy's public purse money in terms of litigation over which level of power is responsible for what. Italy's government and regions have often bickered over who can do what in court. If the legal arguing ceases, then Italy's tax payers will save something in terms of lawyers fees and court time. Precisely how much remains an unknown.
Yes to Rapid Lawmaking
The other argument put forth by Italy's 'Yes' people is that the reform will allow Italy's governments to pass laws more quickly. On paper, this is true, as most bills would no longer potentially bounce from Italy's senate and back down to the chamber of deputies. The trouble is, and as the 'No' crowd has pointed out, when Italy's parliament puts its mind to it, laws can be passed remarkably rapidly. This, of course, means that the partial abolition of Italy's senate is, arguably unnecessary. Or why not go the whole hog and completely abolish Italy's senate?
No to Damage to Democracy
Still on the subject of the senate, Italy's new one hundred senators will not be directly elected. Instead, the post Italian referendum senate will be a mix of regional councillors and mayors who will be nominated as senators by their administrations. This potential situation has led to claims by the 'No' people that democracy will be harmed because senators will no longer be elected directly.
No to Loss of Sovereignty
Another argument against the reform is that it will deliver the sovereignty into the hand of the European Union. The reasoning behind this is that the wording of Italy's proposed new constitution makes direct references to the EU.
No to a Badly Written Constitution
Aside from the changes proposed to Italy's constitution by the referendum, there are some who say the new, amended, constitution is a badly written mess.
Italy's present constitution was written in the Italian equivalent of plain English. This was done purposely so that the document could be understand by all Italians. The amended versions of the articles of Italy's constitution I've read do appear to have been drafted by the same people who draw up Italy's other laws. In other words, the language used in the amended version is as opaque as the current version is clear. This could lead to costly litigation.
Other Italian Referendum Issues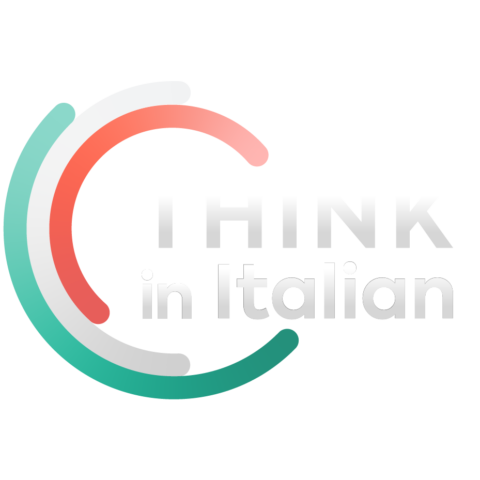 Stop reading, start speaking
Stop translating in your head and start speaking Italian for real with the only audio course that prompt you to speak.
As an Italy watcher, one also wonders whether the post Italian referendum order will lead to unholy alliances between the senators and mayors who are regional councillors and their administrations. Bribes a go go to ensure certain spending is approved? Knowing Italy, this is, more than, likely. Add that these new senators will enjoy the same level of immunity from prosecution as their lower house colleagues, and you have a recipe for corruption-related trouble. The 'No' people are unhappy about the extension of parliamentary immunity to regional councillors and mayors too. This is understandable.
Worries about what might happen are not really well founded. Italians, however, know their politicians are not particularly trustworthy — which kind of implies Italians are fully aware that they themselves are, er, somewhat ethically challenged — but that's another story.
Anyway, should the reforms pass, yet another of the worries is that Italy might end up with an authoritarian government. Memories of Mussolini? Most definitely. Fuelling these fears are those who drafted the reform along with Italy's prime minister. People like former Berlusconi crony Angelo Angelino and a certain Denis Verdini, another former Berlusconi man, who may soon be almost prosecuted for subversive activities. I say 'almost' because any conviction is likely to rendered null and void by Italy's time barring laws.
Another theory goes that Italy's proposed new constitution has been drawn up with the assistance of J P Morgan. Tony Blair was involved in the amendments process too, apparently. Well, Mr Blair did meet Italian premier Mr Renzi and J P Morgan has also been lending Italy a hand with it banks' non performing loans problems. Good food for conspiracy theory or 'behindology' as it's known in Italy.
Who to Trust?
At the end of the day, I'd say that the outcome of the referendum all boils down to trust. This is a problem.
As already mentioned, many Italians simply do not trust the Renzi government. On the other hand, at least some of those who are in favor of the referendum believe they stand to benefit in some way. It's probably not too far fetched to claim that many of the political factions occupying the 'No' corner see the referendum as an opportunity to topple Mr Renzi. Power grab time.
Post Italian Referendum Scenarios
If the 'Yes' men and women win the day, Mr Renzi will remain in power until elections. These may be called in 2018. Should, however, the 'No' camp prevail, then Mr Renzi may well be forced to stand down. If this happens, either elections will be called or a technical government, possibly led by Italy's current economy minister Mr Padoan, may be appointed. In the event that a massive majority votes 'No' to the reforms proposed by the Italian Referendum, then elections may soon be called or else unrest may break out.
A 'No' vote may cause Italy's rather fragile economy to take a hit. The markets may worry that Italy's instability will prevent it from managing its huge national debt. The dreaded Italian Bond German Bund spread may climb to the levels it reached prior to the dethroning of one Silvio Berlusconi. Only this time round, the Troika may come marching in.
Another possibility, as reported by other publications, is that should the referendum go against Mr Renzi, Italy may exit the Euro. I know for a fact a few companies are preparing for this eventuality, and one has been doing so for a while. That businesses in Italy are even considering an Italy Euro exit indicates that is more than a mere possibility. An Itexit, some, like Nobel prize-winning economist Joseph Stiglitz, believe, could lead to the collapse of the Eurozone.
What will happen? For that to become clear, we'll all have to wait until the December the 5th and the days that follow.
Further reading: From Breugel: The Italian referendum and Tweeting the Italian referendum: the hashtag war – which indicates the 'No' vote is ahead, at least in the case of Twitter users.
---
Please note: Some links lead to texts in Italian.