Italian bars come in many shapes and sizes, but they can be divided into two quite distinct categories – those that open in the morning and close at about the same time as the shops do – that is around 7.30 to 8pm and the bars which are more akin to the English pub – except that they open in the early evening and finally close at around 2 in the morning.
There are some places which open at eight, or much earlier, in the morning and keep on going until two in the next morning, but they are not that common.
I should point out that the Italian bar is not really a pub or a bar in the American sense.  Well, the daytime versions are not.  Italian daytime bars are more like a café.  Italian bars are everywhere.  The choice is endless.  Some are exceedingly friendly, while others will be quite standoffish until you become a regular, in which case you will be treated like an old friend.  The barman in my local spots me from across the road and has my usual caffè lungo waiting on the counter!  Now that's service!
Shortly, I'll take you on a tour of what the daytime bars offer, but first let me say something about the atmosphere of these places.
Some are well decorated, have attractive outdoor eating areas and closely resemble restaurants, while others can be basic to the point of being Spartan – very much the working man's bar.  Don't let this put you off though, because the quality and quantity of the food these rough and ready places serve can be quite simply amazing – although you'd be well advised to brush up on your Italian before trying one out.
Don't be too surprised if the men on the next table look as if they belongs to a big, er, 'family', because they probably do.  Only joking.  Not.
Right, on to Italy's daytime bars.
Daytime Italian Bars
The daytime bars start their days off by selling the famous Italian coffee, well, I should have said 'coffees', as you can order quite a number of versions of Italian coffee.
OK, here goes, you can order a caffè, a caffè lungo, a caffè ristretto, a caffè doppio ristretto, a cappuccino, a macchiato, a caffè latte, a marrochino, a caffè Americano, a caffè corretto (which is a normal espresso 'fortified' with the spirit of your choice – usually grappa) and versions of all those mentioned but with decaffeinated coffee.
If you are not a coffee drinker, it is possible to order tea – which is normally served with lemon, but you can get it with milk, if you ask, if that is your fancy.
Very few Italians order tea, and when they do, it is usually in the afternoon.  Italian tea blends are generally much weaker than the standard British brew, although Twinings English Breakfast tea bags are often on offer too.
A New Type of Italian Bar
Since I wrote this in 2005, times have changed. Ten years later in 2015, a new type of Italian bar has emerged here in Milan.
The new bars are often bakeries that have added bar sections. Often they still sell bread, but in addition, they now sell most of what Italy's more traditional daytime bars sell and often have outdoor seating areas. Like the traditional daytime bars, these new style Italian bakery bars tend to close at around 8pm.
One of these new bars can be found near where I live in Milan. It's called Berni and as well as selling bread and cakes, this bar serves coffee, lunch and offers an evening aperitif. The Berni formula certainly looks as if it is working and this bar has no shortage of customers either having lunch of an evening aperitif.
Hot Chocolate
During the cold season, you can Italian bars server wonderful Italian hot chocolate.  This delicious substance is thick and creamy and close to being a chocolate custard. You can double the yumminess factor (and the calories) by ordering this with 'panna montata', which means your steaming hot cup of chocolate custard will come topped with that spray can whipped cream stuff.  You could, but you would get some funny looks, order a hot choc in the midst of summer, but why you would wish to do so is beyond me, unless you find yourself at above 2000 metres in the mountains – where the evenings can become pretty chilly, even in mid-summer.
Morning Coffee
In the mornings,  it is not uncommon for Italians to have a briosche with their chosen type of coffee, especially if the coffee in question is a cappuccino.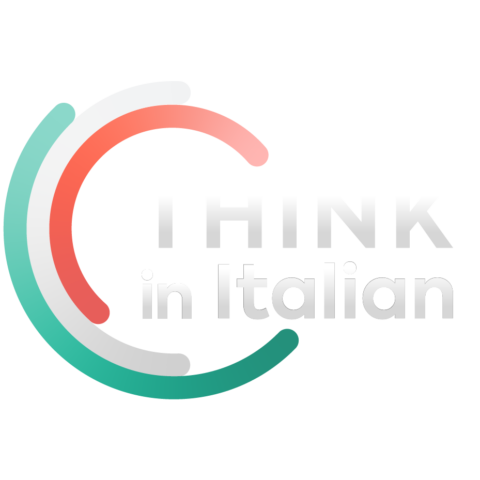 Stop reading, start speaking
Stop translating in your head and start speaking Italian for real with the only audio course that prompt you to speak.
Briosches, which resemble the French croissant, come in an amazing number of varieties.  They can be plain, salted, have chocolate cream in them, or vanilla cream, apricot jam, orange marmalade or even apples.  If you are an early bird, you may even be lucky enough to get your briosche nice and warm, but although a few places do make their own, most are distributed early in the morning or heated up on the premises.
In addition to all this wonderful choice, you can even decide how hot you want your cappuccino to be and whether or not you fancy cocoa powder sprinkled on the top. In fact they will almost always ask you about the cocoa powder, because it seems that not everyone likes it, and some, apparently, are allergic to cocoa. Oh, and I almost forgot, if you don't fancy a brioche, you can often get a rather dry biscuit, if that is what you like.
Right, that's breakfast time sorted out.  Most day time bars get lots of customers just before work and the next sizeable stream turns up loaded with luncheon vouchers.
Lunchtime in the Bar
If you wander into the bar you breakfasted in at around lunchtime, you may notice that the formerly empty glass display cabinets are now jam packed with an enormous array of sandwiches with various fillings.
Italian sandwiches or 'pannini' as they are referred to, can be round, longish, flat or triangular. I could go on all day about the variety of fillings which exist, but I really don't have enough time.  Suffice it to say that most people will find something appetising, and if you don't and you know enough of the lingo, you can order a custom sandwich with the fillings of your choice. Then you just have to decide whether you want the thing heated up or not, which I recommend if you have anything with cheese in it, because the melted cheese makes the end product even more yummy. Don't want a sandwich? No problem. You can often find an interesting range of other dishes, from pasta to chicken to salads to hot dogs. Then you can order a few vegetables to go with your choice, but whatever you order will be warmed up in a microwave more often than not, and often the vegetable dishes are lukewarm which I find a little off-putting.
Puddings usually take the form of fresh fruit salads called 'Macedonia' or fruit; apples, oranges, bananas, kiwis or lumps of pineapple, although some bars do pies and cakes for afters too. Then of course you can order something to wash everything down.  For most Italians this means a bottle of still or sparking water, but some go for wine and others will have a small beer or a coke and, of course, to round things off most have a coffee – but at this hour only a caffè normale – espresso or lungo are taken.  Only foreigners who know no better will order a cappuccino after lunch, something which will cause Italians to glare, or those in your company to make comments on potential digestive problems.
Those feeling adventurous you could order a 'digestivo', although I can't remember whether you drink one of these odd concoctions before or after your coffee. The digestivos are strange, often herb based alcoholic beverages.  I have tried these drinks on the odd occasion.  I found them so unusual that did not become an aficionado, even if now, I do quite like these odd, for me, tipples.
If you fancy one, order a 'Fernet Branco' and see what you think.  Most of them seem to taste similar and have an odd burning effect on your stomach or so I have found.  I suppose this is why they are 'digestivi' or digestive drinks, because the literally burn up the contents of your well filled tummy.  Italians are big into their digestive systems and will moan if they think that they have been unable to digest something and it might even bring on a temperature, causing them to miss a day's work at least.
Am I loosing you yet? Well, remember this is only the day time bars and I have not finished with them yet.
The Best Time to Try Italian Bars
The best time of the day is about to come.
Yes, if you have not guessed, it is the aperitif.  The drink before you toddle of home for an evening meal. At this point I have to say that the aperativi hours in Milan are possibly the best in all Italy. Why is this? Well, in Milan it is normal around the early evening to fill the counters with very tasty tidbits, often pieces of sandwiches chopped into bit sized chunks, but also potato crisps (chips if you are from the States), peanuts and other salted goodies, plus pickled cucumbers and onions, olives and slices of carrots which can be dipped in mayonnaise or another similar sauce.
Aperatif buffets are more the territory of Italian bars in Milan which open in the early evening and waltz on until 2 the next morning.  However, most the the daytime bars do these evening buffet things.
Trendy Bar, Fabulous Buffet
If you head for some of the trendier bars around Milan – like Bar Victoria in the centre or Bar Etnico and Bar Milano near to me or Bar Elefant near Porta Venezia, to name but three, and you will find the counters loaded up with an incredible selection of foods.  To keep you going they often add huge plates of pasta, pieces of pizza, couscous, rice salads and many other tempting treats to wash down with a beer or cocktail or two.
The best thing about these buffets? They are free. You could easily order a glass of water and then spend the time up to around nine shuttling to and fro filling your plate with all manner of stuff.
You can; I have; eat so much that you just don't need to think about having supper.  Should you still feel a wee bit peckish, and this is doubtful, then head off for a pizza. Honestly, at times the food on offer is mind boggling – but this is really only a feature of Milan, and not that common in other cities in Italy.  It does help if you to know where to head for, but even if you do not, just look for a trendy bar, dressed in your best duds, and sample what is on offer.  Sooner or later you will find a place which is worth returning to.  This I can just about guarantee!
That's it with regard to the so-called day time bars.  I've written so much that I'm going to save the low down on the evening/night time bars for another entry.