Introductory ramblings
Well, I've been in Italy for quite a while now.  It's almost ten years since I decided to try a different life and set off from the UK for a new place.  I ended up in northern Italy, Milan to be exact.  I didn't really intend to be here for such a long time, but circumstances and events seem to have overtaken me and I reckon I'll be here for some time to come yet.
You could say that I have settled down here, seeing as I have an Italian partner and a 19 month old son.  Bringing up my son is one of the reasons why I decided to start this blog.  Another reason is that I'm often finding myself home at the moment looking after the little one as a result of his being ill or while his mum is at work.
Aside writing about my son, I also wanted to blog about life here in Italy.  I've no idea how long I will manage to keep this blogging thing up, or how it might evolve.  Whatever, it's going to be a good way to get a few weights off my mind, and to see how many people out there agree or disagree with the eclectic observations of this Englishman living in Milan.
Anyway, the little one is stuck in front of the telly at the moment watching a 'Bob the Builder' DVD, as part of our attempt to help him to become bilingual.  So far, the results of this exercise are not all that clear.  His vocabulary is rather limited.  He says a few words, but most of them seem to be Italian even though I try to speak to him as much as possible in English.
I do feel a wee bit embarrassed speaking to him in English in front of other people, not sure why this should be, but, well, that's how I feel.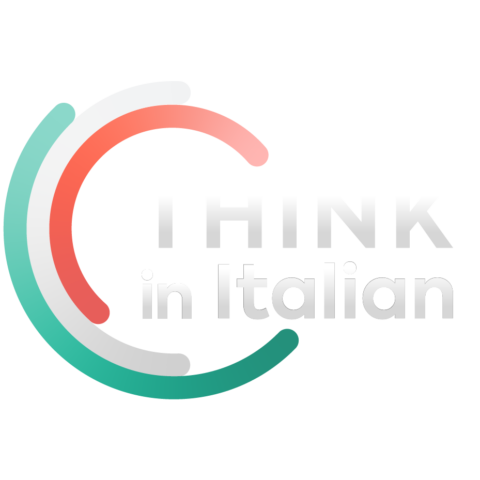 Stop reading, start speaking
Stop translating in your head and start speaking Italian for real with the only audio course that prompt you to speak.
Moving back to our attempts to help him learn both English and Italian, he seems to understand English OK, even if he always replies with 'si' instead of 'yes'.  Must be a little confusing for him I reckon, but at least his little mind has not been polluted by one single language, which tends to cause lots of 'interference'!  I know all about this from my own attempts to learn Italian.  I speak Italian pretty well now, but still get caught out by different accents and cannot always follow what is being said on TV.  Although, I must add that I find Italian TV a little bit dire, and I've never been one for listening to things which don't interest me!
I've been having one or two troubles with the culture too, with regard to bringing up children here.   For example, rightly or wrongly, I like the English idea of sending little ones to bed at around 7ish so parents can have a little time together, clear up the mess left by child playing and generally unwind.  Well, this is the idea.  The reality is that I've had to battle to get the little one to bed for around 9ish.  Italians do tend to be more flexible in their approach to bringing up children and very protective too.  Then there are the Italian in-laws.
My Italian in-laws have got this thing about drafts – they tend to panic at the first sign of any air movement and protest loudly until the cause has been discovered and eliminated.  I grew up in drafty old houses in the English countryside and all these air currents never seemed to have done me any harm, at least I don't think so.  Anyway, I've had a few arguments about air currents and even gone as far as offending people over the subject.  Oops!! I mean a draft is nothing more than an air current, like the wind.  The wind does not seem to do anyone much harm, generally.  Oh well.
The news here is filled with items about the huge earthquake over in Asia.  It was a terrible affair and the real effects only seem to be becoming apparent now, although the world does seem to be 'joining forces' to try to help out – which is good to see.  Not so sure about those people who have gone to the region on holiday, despite the disaster.  Seems a little insensitive, but then you could argue that they are helping to maintain some semblance of normality over there.  This could be a good thing.
Have run out of time, the baby is screaming, seems to have got bored with his DVD and want some personal attention.  Have to go – he has been quite patient after all.