Just before the Christmas holidays we took our little one for a weekend on the snow up in the Italian ski resort of Bardonecchia which is right on the border with France in the north western corner of Italy.
As is my wont, I took the odd photo or three, so here are a few.  Others can be found over at Flickr.  I'll also tell you what I made of this place, just in case you might be thinking of looking for somewhere to go skiing this winter, and Bardonecchia is a good place to go skiing with children.

Bardonecchia
Well, it was not exactly what I was expecting seeing as Bardonecchia is more a small town than a sleepy little mountain village.  And this town has grown over the years and is considered the 'poor man's' ski resort for those from Turin.  Of course 'poor' is relative when talking about what is to all intents and purposes not the cheapest sport on earth.  Situated Bardonecchia  in a mountain valley, its surroundings are stunning.  Indeed, Bardonecchia is encircled by high mountain peaks, all seemingly competing with one another in their attempts to touch the, often magnificently blue,  sky.  A lovely location without any doubt.
The rich man's resort round these parts is Sestriere, which was in great part built by the Agnelli dynasty which control Italian automotive giant Fiat.  I'm told, by my other half who has been to Setriere, that Sestriere is not all that attractive, having succumbed to development back in the concrete loving 70s.
As for the town of Bardonecchia itself, I was a little disappointed with it because many of the buildings seemed to be rather modern.  There is an older section towards the top end of the slope upon which Bardonecchia lives which was more of what I was expecting, but most of the valley in which this resort sits has been swamped by apartment blocks.  And outside these buildings you will invariably find cars with Turin number plates (To – on the licence plate).  This will come as no great surprise when you discover that Turn is a mere 40 minutes away by car.
The lower part of the town, down near the conveniently located station, also looked to be quite attractive, although I did not have enough time to explore it.
Good Facilities
The town caters well for its guests from Turin and there are plenty of shops selling everything and anything to do with skiing, as you would imagine.  In addition, there are also normal shops and well stocked supermarkets.  Many Italians will have passed Christmas up in this spot and they would have had no problem finding good Christmas fare here.  Bardonecchia is an odd place in some respects, in that it does not feel as though it is really for tourists.  It seems to be aimed more at Italians who have second homes there.  Having said this, I did hear at least one English voice, so some tourists must make it here.
I can't comment on the skiing, partially because I did not go skiing, and partly because I'm not good enough to judge whether the slopes are challenging or otherwise.  What I can tell you is that Bardonecchia is well equipped for skiiers and snowboarders and there is a free ski bus service which runs throughout the day and which will drop you off at the piste of your choice.  Another thing worthy of note is that there are ski instructors for very young children.  The cost when we were there in late 2008 was €45 per hour per child.
Hiring skis and boots is no problem either, and you can even leave your ski gear in heated lockers overnight.  Not a bad idea, as this means you will not have to traipse back to your hotel or apartment with long, clumsy, wet skis and those awfully difficult to walk in ski boots.  I can't remember the cost of the heated locker service, but it was not much.
Few Restaurants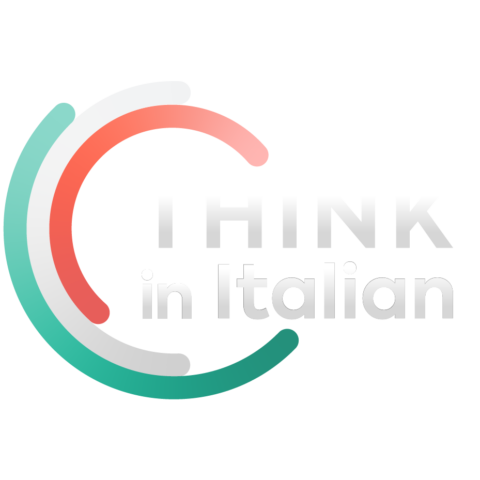 Stop reading, start speaking
Stop translating in your head and start speaking Italian for real with the only audio course that prompt you to speak.
One thing which surprised me a little was that there did not seem to be that many restaurants, although thinking about it, this was not so odd when you consider that the vast majority of those staying in Bardonecchia probably eat in their apartments.  Actually there seemed to be more house agents than restaurants!  Again a reflection of the nature of the town.
The restaurant we ate in was OK.  It was rather on the large side, but the food, polenta with wild boar and venison, was very good.  Booking is a good idea here, probably because there are not that many restaurants, and the restaurant we found become well and truly packed after around 8 or so.   We were lucky to have found a table, and only did so without booking (we had booked another place, but they did not accept dogs) because we turned up early.
Our Hotel
We stayed at the Hotel I Larici, which was a ten minute walk from the railway station.  It was not bad.  Very warm and comfortable with a nice view of the surrounding mountains, but I preferred the gorgeous little hotel we stayed in above Cogne a few years ago – it was more homely.   Speaking of Cogne, Bardonecchia does not seem to become as bitingly cold as Cogne did.  This was because the valley in which Badonecchia sits is quite open, so it gets the sun for much longer periods during the day time than Cogne does.  As a result of popping out for an early morning photo session, I can however attest to the fact that Bardoneccia is very chilly indeed before the sun drifts into view.  I have to say though, that the sun's first rays in the morning rays are absolutely magical in this area.  The sun appears to drift slowly into the sky, and then seems to pause lazily for a while illuminating the surrounding mountain peaks in the most spectacular fashion.  It's well worth getting up earlyish just to see this early morning spectacle.
One thing we did learn is that if you decide to spend a week or so skiing up here and stay in this hotel, the hotel staff will sort out your ski pass before you arrive so that it will be waiting for you upon your arrival.  When you see the queues at the little ski pass office down by the station, you'll appreciate just what an advantage this can be.  If I remember well, most package tour operators do the same with regard to setting up ski passes before travellers arrive.
Marks Out of Ten
Marks out of 10 for Bardoneccia?  Probably around 7.  There are prettier places, but there is no denying the fact that it is well organised, easy to get to, and has no shortage of that ever important white stuff.  I would go back, and we probably will, but if someone suggested another place, I would be more than happy to check it out.  I did love the way the morning sun lit up those mountain peaks though!  For this reason alone, our weekend in Bardoneccia will remain in my memory.
I'd be interested to hear what others make of this particular Italian ski resort and, obviously, the skiing.  Of course I have been a little bit spoilt after all my years in Italy as I have seen some beautiful ski areas.  I may, therefore, be being a little harsh on Bardonecchia.  It was, after all, good enough for the 2006 Winter Olympics!
To find out more about Bardonecchia, try the BardonecchiSki site
And here are some other photos of Bardonecchia and the surrounding area on Flickr:  Bardonecchia
If you'd like some more information on the skiing at Bardonecchia, then this section of J2SKI.com is well worth a look:  Bardonecchia on J2Ski
Actually, J2SKI.com looks as though it should be a 'must visit' website for both beginning and avid skiers alike – plenty of useful information on the difficulty of the slopes and you can sign up for email snow reports on the ski resort of your choice:  J2SKI.com
Go Skiing in Bardoneccia, Italy!
If you'd like to book a skiing holiday to Bardonecchia, then try Ski Horizon for some great deals on ski holidays in Italy and Europe.