After you have read seven articles over a two week period, a message will appear and ask you to help support Italy Chronicles by taking out a premium access subscription. The sign-up process is quick and simple. Premium access subscription payments are not recurring.
Read Italy Chronicles' 2,900+ articles for 1 year for only €7.95 (around $10.23 USD –  £6.27 UKP) or if you just want to read Italy Chronicles for one day, you pay only €1 (around $1.25). Note that exchange rates may change the USD and UKP prices.
If you wish, you may pay a little more, as indeed some subscribers have – many thanks to them.
Italy Chronicles' subscription system is managed by Tinypass/Piano so payment is secure.
You can pay by using major credit cards or PayPal or even Bitcoin. Note that Italy Chronicles will never give or sell your email address to third parties.
After paying for premium access, to keep reading, simply login via the Tinypass/Piano system with your email address and the password you created during the sign-up process.
Show Your Appreciation for Italy Chronicles' Writers
Italy Chronicles brings you regular stories about Italy – stories that help you discover interesting areas of Italy to visit, wines to try, plus places to eat and stay in Italy, as well as news, views and stories about life in Italy.
If you and others subscribe, Italy Chronicles will be able to add writers to its team and they will be paid.
Why Pay to Read a Website?
Well, in days gone by, you probably paid for your daily newspaper and bought a magazine or two as well. Websites, just like their print relatives, cost money to produce and maintain. A small contribution from a lot of people really can make a big difference.
If you want good quality articles, you have to pay people to write them. This is precisely what Italy Chronicles wants to do. Reading Italy Chronicles will never cost as much as a print newspaper or magazine, because the 'printing' is digital. What this means is that this site doesn't need a printing works, nor does it eat trees. And you can read it from wherever there's an internet connection. You can also search Italy Chronicles to find that interesting article you read a while back – try doing that with a print magazine or newspaper! Not only that, but articles are undated – once again, this is impossible for printed publications to do.
You probably buy apps for your tablet or smart phone. In a way, Italy Chronicles is a kind of app, and costs around the same too and it's updated more frequently than many apps.
What's in it for you?
Think of this website as being a magazine all about Italy – a magazine with over 2,900 articles from 2005 – all of which you will be able to read if you subscribe.
By supporting Italy Chronicles, you will help us produce even more:
independent news about Italy, including in-depth analysis, and interviews,
features on Italian culture, music, food and wine,
articles on photography and art,
…plus lots of information on Italy.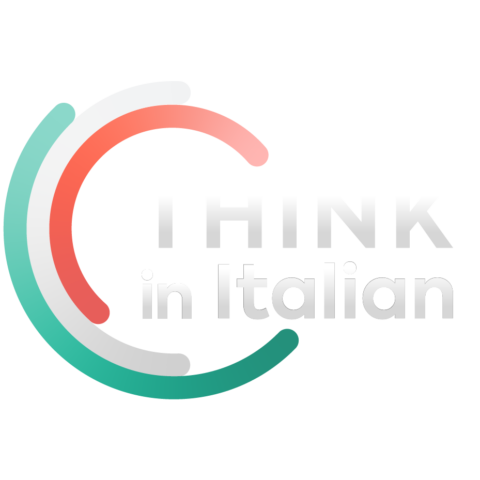 Stop reading, start speaking
Stop translating in your head and start speaking Italian for real with the only audio course that prompt you to speak.
Recently added sections and features include:
Property for sale in Italy pages
A weather in Italy section
Italy quizzes to help everyone learn more about lots of different aspects of Italy
The number of articles will increase as the number of subscribers grows. Your contribution will help fund more articles.
If you are already a regular reader, you will know that Italy Chronicles is one of very few English language websites which covers and analyses aspects of Italian news and politics in any detail.
A happy reader commented that Italy Chronicles is better than Italy's RAI international television service.
Get Access to Over 2,900 Articles on Italy
As a subscriber, you get unhindered, ad-free, access to over 2,900 articles on Italy dating all the way back to 2005, plus you'll be able to read all new articles.
Help Us Help Italy
Italy Chronicles also wants to help Italy reach its full potential and with enough funding, it will participate in cultural initiatives and overseas trade fairs to help give Italian businesses, products and services greater visibility. If you agree that this is something which needs doing, you can help make it happen by taking out a subscription.
By subscribing you'll also help keep Italy Chronicles' complimentary @newsfromitaly Twitter account going. @newsfromitaly provides regular updates on Italian news as well as a whole host of other information.
Via @newsfromitaly, Italy Chronicles' founder Alex Roe broadcasts regular updates on Italy to more than 33,000 followers. Alex is more than happy to answer questions about Italy via Twitter.
More Subscriber Benefits
Supporters who sign up for one year will also be able to submit two article ideas for consideration. Simply use the contact page to send us an email from your subscriber email address and we'll get back to you.
How Your Contributions Can Help
By raising money, Italy Chronicles can, if enough people help fund it, start commissioning articles and paying authors, which is something I, Alex Roe, the founder and principal author of this web site, have wanted to do for quite a while.
Many thanks in advance.
If you'd like to help out, simply click here:
Yes, I'd like to help support Italy Chronicles
Kind regards, and many thanks for reading,
Alex Roe, Italy Chronicles' founder, and contributors Stephen Lusher, Jenny M Want, David Wineman, David Brenner, Lorenza Bacino, and Denise Muir.

Having Problems Singing In?
If you have problems signing in, before contacting us, please visit this page first: Subscription Assistance and if that does not help, contact us via Tinypass/Piano and we'll do our best to help you.