Time for another look into the shapely world of Italian Design.  This time round, I'm going to take a  look at the YoungDesigner Italian design initiative, which, as you probably guessed from the name is all about promoting Italian designers – but only those who are 35 and under.
YoungDesigner helps showcase emerging design talent from all over Italy; not just designers based in the traditional design strongholds of Milan and Rome.  Examples of design work by designers from nearly all of Italy's regions is featured on the website and this gives everyone involved an opportunity to show off their design talents to a wider audience.
YoungDesigner Visibility
Young Italian designers are often reluctant to travel to design-leader cities like Milan to promote their work; they know competition in Milan, Italy's design capital, is mighty fierce.  This is where YoungDesigner comes in.  The initiative allows designers to create a presence online.  This gives them a level of visibility which can often lead to their work being featured in major exhibitions.
YoungDesigner not only helps Italy's young designers online, the project also uses offline methods to spread the word and promotes itself by taking part in design events in Milan such as the annual Salone del Mobile as well as other smaller-scale design events.
What YoungDesigner wants to do is to attract the interest of established big name design luminaries.
This type of design directory is quite unique in Italy and it is undoubtedly a welcome development for young designers who often have neither the skills nor the funds to promote and market their work.
Many potentially interesting young designers in Italy end up stuck in poorly paid dead-end jobs or do endless unpaid job placements which offer them little or no chance of showing off their creative talents.
I really do believe that the existence of platforms like YoungDesigner help give aspiring designers a reason for being.   YoungDesigner really does their increase their chances of being involved in design projects and of kicking off rewarding careers in design.
YoungDesigner is open to all young designers regardless of their design education or background. There can be a certain snobbery towards designers who have not studied at certain universities or come from certain social backgrounds.  By being open to anyone who is creative, YoungDesigner helps highlight the talents of designers working within many desing disciplines including Product and Furniture, Graphics and Fashion.
The Design Talent Scouts
YoungDesigner was set up by a design studio called Coscadesign.  Based in Vicenza, Coscadesign was founded by Pietro Costa and Luca Casarotto.  The studio itself specialises in designing products, graphics, and websites.  Whilst trying to promote their own designs, they realised that there was a need for young designers to be given an opportunity to  break into the already saturated design market.  Launched in 2007, YoungDesigner has grown steadily and has attracted a lot of interest, plenty of sponsors and is now looking to promote  designers under umbrella 'Made in Italy' brand Italian goods and services around the world.
Although the directory is still at an early stage and takes up a lot of time and input from the members of Coscadesign especially with promoting and organizing events, updating the website etc. I feel they would grow quickly if they were to charge a small fee for designer submission, streamline the design disciplines, push to attract bigger paid sponsors, or look to gain more funding to keep it going. It's certainly a great idea and whilst some of the work feels unfinished there are a few gems that are worthy of a mention.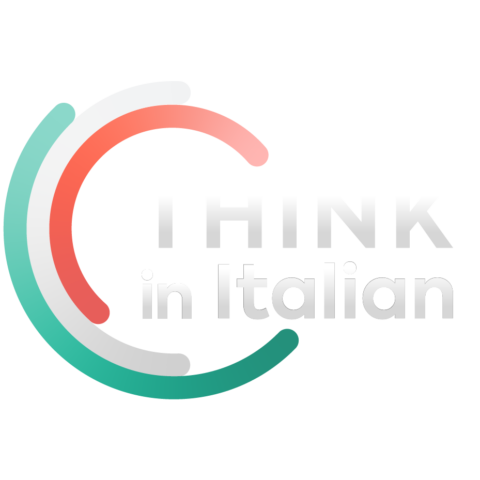 Stop reading, start speaking
Stop translating in your head and start speaking Italian for real with the only audio course that prompt you to speak.
After spending some time trawling YoungDesigner website, I have picked out some designs of interest; the Helios chair lamp by Studio Spigoli Vivi, the quirky seating concept, 'Calla' by Francesca Bonfrate, the 'Alba' sofa by Filippo Bich, and the 'Totem' breakfast set cups by River Design.
Whilst most of the designs on the directory are prototypes, there are many reasons to be optimistic that this platform can work.  There are good examples of successful visual directories in the UK and it would be great to see young designers replicate this in Italy and continue the task of marketing their own work through the internet and social media.
To view more work visit: YoungDesigner
The website is in Italian, but you don't need to know the language to check out examples of design work.  Some of the best new work can be found in the 'Random projects' and 'Regioni' sections which can be reached via YoungDesigner's home page.
(A great project Paolo!  YoungDesigner is a real example of a Good Italian Thing! – Alex Roe)
About Paolo Feroleto
Designer of the ItalyChronicles.com logo, Paolo Feroleto is a design hound who sniffs out all things design and writes about the best of what he tracks down here on ItalyChronicles.com.
A designer of Italian origins, Paolo has over 13 years industry experience obtained from working in mixed discipline design studios in the UK and abroad.
Paolo has worked with a range of clients – from small independent retailers, to large blue chip companies. His projects have included building corporate identity, designing literature, creating stands for exhibitions, as well as devising graphics for retail outlets and websites. Here are some examples from his portfolio: Four Design – Interiors
Paolo also teaches Graphic Design and develops creative workshops for use in education and professional environments.
Currently based in the UK, Paolo like to spend his time travelling as much as possible. You can contact Paolo though his company, Four Design.