A few minutes ago the earth started shaking in Milan.  Via Twitter reports are coming through of a magnitude 5.8 Richter scale earthquake with its epicenter in the already earthquake damaged areas around Modena in Italy.
The tremor I felt in Milan started just after 9:00 am this morning and was not that strong but lasted for a little under 30 seconds.  It felt as if the floor in my apartment were undulating.  Down in Modena, as I soon learned, the earthquake was considerably more violent and destructive.
Updates on today's earthquake situation follow and I will be tweeting more updates via my @newsfromitaly Twitter account too.
Another strong tremor occurred at around 12:56 Italian time today according to media reports. I did not notice the tremor here in Milan.
In Bologna and Modena people took to the streets after the lunchtime tremors. Schools, university buildings, public offices, business premises and historic buildings were closed as a precautionary measure.  Ferrari, Lamborghini and Ducati who have production facilities in the earthquake struck area evacuated their premises too.
After the morning earthquake, several people on Twitter tweeted that in Modena they were isolated.  Mobile and fixed telephone networks were down.  Not sure how the person managed to Tweet that information though.  It sounds as if the mobile network is suffering from overloading.  Appeals to not use mobile phones and to shut of wifi security confirm that there are problems in the area.
Evening Update – 23:42 Italian Time
In total 45 seismic events have occurred in the Modena/Mantua area of Italy today.  The strongest tremor was 5.8, which was followed by one of 5.3 and another of 5.2, plus many around 4.5 or higher.   The tremors are continuing.  The magnitude has diminished and recent events have been around 2.1 to 3.1.
This information comes from the earthquake blog of Italy's INGV – national institute of geophysics and vulcanology.  The times shown are UDC.  Italy is two hours ahead.  Profondita = depth.  If you cannot work out the rest, let me know.
Geophysicists in Italy have stated that they expect other strong tremors to occur in the very near future.  It is not known when the activity will die down.
The cause of the seismic activity is the African plate moving closer to the European one.  According to Discovery News the seismic activity is 'weird' because it is shallow and happening a relatively long way from the plate boundary.
From the American Embassy:  EARTHQUAKE IN NORTHERN ITALY U.S. Citizens in need of assistance can contact the Consulate General Florence at (+39) 055-266-951
Open Wifi Connections Appeal
An appeal has gone out to shut down wifi security on private networks in the Modena/Mantua area as this will aid communications in the area.
Emergency Help Line
For those in the Modena area of Italy who need help because someone is trapped under a building, the civil defense telephone number is 059 200 200.  Please do not use this number in other circumstances.
Do Not Drive
An appeal has gone out for those living in the Modena/Mantua areas of Italy not to use their cars.  This will enable to emergency services to access damaged areas more easily.
Here is some Italian TV coverage of today's earthquake from Sky24 News.  The commentary is in Italian, but the images speak for themselves:
[youtube width="550″ height="450″]http://www.youtube.com/watch?v=mdtHxFSOEHM[/youtube]
————–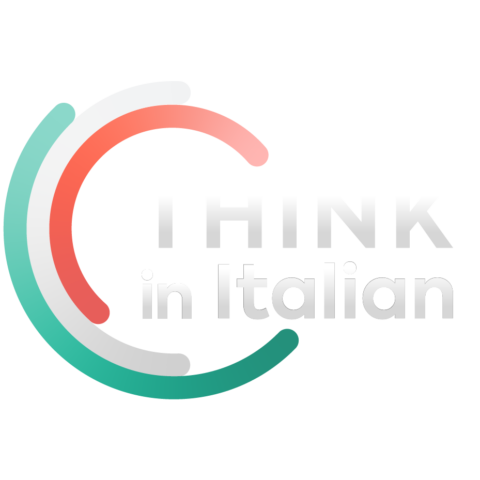 Stop reading, start speaking
Stop translating in your head and start speaking Italian for real with the only audio course that prompt you to speak.
As a result of today's earthquake, schools in Modena and Cremona were evacuated.
Damage and Injury Reports
Reports are still coming through, but the impression is that the latest earthquake to have hit the Modena/Mantua area of Italy has caused extensive new damage and has amplified the destruction caused by the Sunday 20th May earthquake, which was at a magnitude of around 6.0 on the Richter scale.
Seventeen deaths have been confirmed after the latest Modena area earthquake today.  It is expected that the number of victims will grow, alas.
8,000 people have been displaced by the Sunday 20th May earthquake and the earthquakes which occurred today.  Around 200 people have been injured.  Seven people remain unaccounted for.
Four workmen reportedly trapped under rubble at Mirandola near Modena.  The Fire service was trying to free them.
The collapse of an industrial unit has reportedly left 3 dead.
Many churches in the Modena and Mantua areas of Italy have suffered extensive damage.
The duomo  – church  – in Mirandola which was close to the epicenter, collapsed.  The map below shows the location of Mirandola:
[googlemap lat="44.887833″ lng="11.06737″ align="undefined" width="450px" height="300px" zoom="8″ type="G_NORMAL_MAP"]Italy[/googlemap]
The tower in San Felice, already damaged by the earthquake on 20th May, collapsed totally as a result of today's earthquake.
Three quarters of Cavezzo, according to @Scesci on Twitter, has collapsed.  The location of Cavezzo in Italy is shown on the map below:
[googlemap lat="44.837253″ lng="11.029709″ align="undefined" width="450px" height="300px" zoom="8″ type="G_NORMAL_MAP"]Italy[/googlemap]
Shortly after the magnitude 5.8 earthquake, other tremors hit the Modena area.
The map below shows the location of Modena in Italy:
[googlemap lat="44.647115″ lng="10.925186″ align="undefined" width="550px" height="350px" zoom="5″ type="G_NORMAL_MAP"]Italy[/googlemap]
Earthquake Felt Throughout Northern Italy
Others in my apartment block here in Milan felt the magnitude 5.8 earthquake too, as did people in Milan's outskirts, and as far a field as Biella which is 100 kilometers (c.60 miles) to the west of Milan.  The earthquake was also felt in many other areas in northern Italy, such as Verona and Venice where some damage occurred.
400 schools in Milan are to be checked for earthquake damage, the Mayor of Milan tweeted.  My son's school was slightly damaged from the cracking I saw.  There are also reports of other minor structural damage to another school in Milan.