Berlusconi is still intent on resurrecting Italy's nuclear power program, even though, as pointed out in one of my recent posts, Italy is not really responsible enough to manage something as dangerous as nuclear power.
The contents of a recent edition of the excellent Italian investigative TV program Report, which is on Italian public TV channel RAI 3, would seem to vindicate this blogger's opinion.
You may like to note that Italy's nuclear power generation attempts were ended in 1987 after a referendum was held on the issue.  Italians voted 'No' to this method of generating power, thankfully for Italy.  However the remnants of this first attempt are still in existence today, as is attested by the Report documentary on the issue.
Here are a few facts from this week's edition of Report, entitled 'The Inheritance':
The Caorso Case – Ignorance, lies and expense
How about the now decommissioned nuclear power plant at Caorso near Vicenza?  Well, it went off line in 1987, but radioactive material is still on site, over 20 years later.  Until this material is removed, plans to reclaim the site cannot take place, even if this should have occurred by 2019.  Cost: 500 million Euros.
During the construction of this nuclear plant, a representative of ENEL the power company behind the plant wandered into the local council offices a couple of times a week to sort out construction related administrative issues.  Everything was done in a rather lackadaisical fashion, almost as if was more of a project for a new gazebo than something as serious as a nuclear power plant.  As Report's Milena Gabanelli put it, "everything went ahead with on the basis of lots of loose assumptions, a few lies and plenty of ignorance".  Eek!
After the 1987 referendum those in charge ummed and aahed, and pondered and thought for over 10 years as to what to do with the Caorso plant.  No problem, we know Italy moves rather slowly.  It's just that this sloth has cost the country in the region of 9 billion Euros.  Double eek!
15 Miles From Rome
Not far from Italy's capital there is the Casaccia Nuclear facility.
In this plant, which opened in the 80s, they are still decontaminating radioative residue left over from the nuclear power plant.
Security is high at the Casaccia unit, but only as a result of post 9/11 panic, which led to the expenditure of some 40 million Euros on CCTV and other measures.  It is not possible to film the outside of this facility, as this is prevented by law.  However, the layout of this unit, and all of Italy's other nuclear facilities are clearly visible on Google Earth.
There there are the 100 plutonium contaminated drums in warehouses on Casaccia site, including some 5kgs of weapons grade plutonium and 100 kgs of uranium, which is in deposit 10, apparently.
An open invitation to terrorists?
Don't worry though, the facility is secure.  Well, almost.
Back in 2006 there was an explosion on the site.  The blast came about as a result of the installation of a fire prevention system, would you believe.
According to an ex-manager of the Elektron company which was engaged to install the fire protection systems, the technicians carrying out the work did not know what they were doing.  Their incompetence nearly led to a full scale nuclear disaster, as some 36 CO2 canisters exploded.
Italy's propensity for employing friends of friends at play, only this time untrained personnel were messing with something as risky as a nuclear power facility.
The anti-incendiary systems are still not in place to this day.  Instead personnel were asked to sleep at the facility to act as fire wardens, and these people did not even know where the fire extinguishers were.  Once apparently, when the alarm went off, everybody ran away! Professional or what?!
Radioactive Waste in the Cellar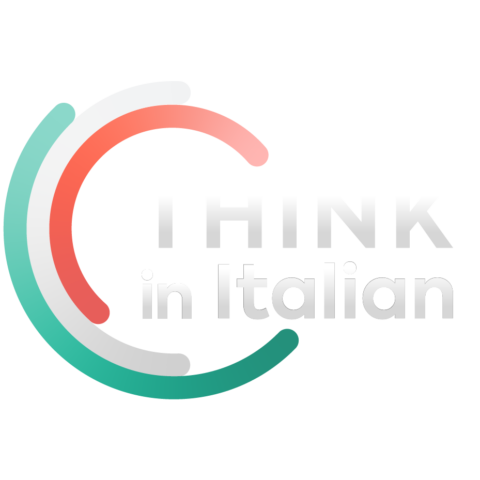 Stop reading, start speaking
Stop translating in your head and start speaking Italian for real with the only audio course that prompt you to speak.
Would you believe that there is a small town in Italy with radioactive waste stacked in a cellar beneath a house in the town centre?  No, I would not have believed this either, until I saw it with my own eyes!  Be ready for a tale of dilatory woe.
Down in Castelmauro in Molise, there is a house with drums of radioactive waste sitting in a cellar.  Plus, there is also a mysteriously bricked up room in said cellar with who knows what in it.
What happened was that a local nuclear physicist somehow managed to obtain a permit to store this waste, which came from local hospitals, in this basement and this stockpiling began back in 1979!
Only after the Chernobyl accident in 1986 did the residents of Castelmauro start to become a little concerned of the fact that this basement full of radioactive material in the centre of their little town may not be such a good idea.  So, they kicked up a fuss.  Nothing happened.  Despite the residents worries nothing was ever done, apart, that is from declaring the apartment directly above the radioactive dump unfit for habitation.
Now, and you will recall this stockpiling began in 1979, nearly 30 years ago, the authorities have finally decided to stump up the one and a half million Euros that the relocation of all this waste will cost.  Problem solved.
Not quite.  Nobody seems to know where all this radioactive waste is to be relocated to!
I know what to do!  How about contacting some of those nice camorra gentlemen?  I'm sure they could find a field somewhere near Naples in which to bury this stuff.  A field upon which the mozzarella producing buffalo graze, maybe.  There must be a heck of a market for glow in the dark mozzarella, I'm sure.
More, Much More
I have already written too much, I will not continue to provide examples.  Suffice it to say that political interference, sloth, and indifference have not helped matters.
One may be tempted to accuse Italy's politicians of gross ineptitude.  But no, that would not be fair, after all, with 60 years of revolving door government, Italy's politicians, poor souls, were never in power long enough to deal with such issues.
I will not mention that there are antiquated nuclear facilities where radioactive waste is being stockpiled in leaky water filled pools.  Nor shall I tell you about the mothballed nuclear power plant down near Sessa Aurunca which was built on agricultural land and never obtained planning permission.
No, I will not hark on about the failed attempt to find a location for a centralised underground radio active waste deposit which was to placed rather too close to the sea.  You certainly will not want to know that the sea in the proposed location of this dump was eroding the coastline alarmingly quickly either, I'm sure.  Luckily, the project was cancelled.
The fact that Italy has yet to find an acceptable location to store nuclear waste after having had 30 years to mull over the issue will not bother you.  Nor will the fact that Italy appears to be littered with half-decommissioned nuclear power plants all full of nuclear waste.
However, on the basis of all that I have or have not mentioned, I have a question:  Should Italy be trusted with the construction and management of new nuclear power plants?
—————————————
Admittedly, being resident in Italy, I'm not overly happy that the country wants to re-nuke itself, as expressed in my recent article: Berlusconi's Nuclear Power Trip
However, I am happy that people like Milena Gabanelli and her team from RAI 3's Report program exist.  Milena Gabanelli is one of the seemingly few Italian TV journalists who tells it like it is, even if at times, even she cannot resist a rye smile whilst recounting such amazing but true, Italian tales.
You can find a full transcript, in Italian, upon which this post is based, of Report's investigative documentary into the sorry state of Italy's attempts to manage nuclear and radioactive waste here: L'Eredità – The Inheritance
Happy reading.