Silvio Berlusconi was a consequence of Italy's ineffectual left whose leaders could not hold a government together for more than a few months. Mario Monti was a consequence of Silvio Berlusconi who held his government together, just about, but did nothing positive for Italy's economic state.
Now Mario Monti's period at Italy's helm is over, even if he may have a role in running post election Italy, it is looking as if the Boot may end up in the hands of Italy's inherently unstable left once more.
Italy's left is still largely run by the very same people who did such an appalling job that Italy's citizens believed Berlusconi should be given a chance – more than once.
Berlusconi, forever entangled in legal wrangles, was a gamble for Italy, except the charismatic leader, unlike his political counterparts had managed to use Italy to create a business which filled the bank accounts of he and his family to bursting. Italians hoped Berlusconi would do the same for them. In the event, he did not. He did the opposite, leaving Italy's economy in a dire state and now many Italians have even less cash than they did when the left half-ran things. Fewer Italians have jobs, and nearly 40% of Italy's younger workers are not working.
Spending in Italy, unsurprisingly in view of the number of jobless, has fallen, and will continue to do so. Real reforms have yet to be seen, and it is looking unlikely that the left leaning parties will be able to pass many, if any, concrete reforms, should they end up in power.
The worry is that while the left-leaning, but free market friendly, Pier Luigi Bersani may end up as Prime Minister leading a centre left coalition, extreme-left elements, plus Italy's stuck in the mud unions, may prevent real reforms from being pushed through. Then there is the senate issue.
The Senate Issue
There are very real doubts that Italy's left leaning coalition will obtain enough seats in Italy's upper house – the senate – for it to be able to do what it proposes.
The only hope for Bersani is that Mario Monti wins enough seats in Italy's senate and that Bersani then forms an alliance with Monti to ensure that the Berlusconi-led pseudo-right does not obstruct every single attempt at pushing through reforms.
Mario Monti, though, has let it be known that he is not at all convinced Bersani's PD party and allies really understand what is good for Italy. Indeed, Monti has criticised both Italy's left and right for being far too conservative and he does have a point. Italy's left and right factions have a reputation for changing everything to ensure nothing really ever changes.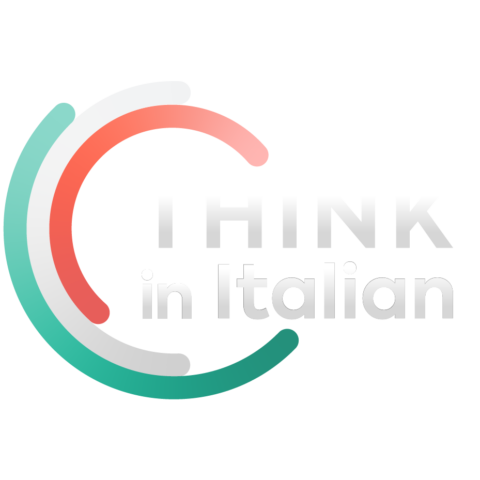 Stop reading, start speaking
Stop translating in your head and start speaking Italian for real with the only audio course that prompt you to speak.
If Bersani is unable to come to some arrangement, should his party not win enough seats in Italy's senate, then expect further general elections in Italy at some time later in 2013.
Too Many Left-leaning Cooks
Left wing governments in Italy don't tend to be able to last much more than five minutes or so and are generally brought down by a lack of unity and weak leadership. "Too many cooks spoil the broth" is a saying which could be applied to how Italy's left works, or rather, does not.
In short, Italy risks finding itself back in the same political mess that led to the election of Silvio Berlusconi – whose primary aim was not to seek to improve Italy, but merely to protect his own business interests and to keep himself out of Italy's courts.
Berlusconi's supposedly centre-right leaning government turned out to be distinctly unfriendly to Italy's businesses, as was evidenced by almost constant criticism from the former president of Italy's Confindustria employers' confederation, Emma Marcegaglia who urged reforms to help Italy's businesses. They never happened. Production in Italy continues to fall.
Italy's left is not known for being friendly to business. It's happy to protect jobs, but is not so hot when it comes to creating them.
The political, and thus economic outlook for Italy for 2013 is rather grim.
Italy's voters are going to have a hard time understanding just who to vote for in the upcoming February elections – there are some 215 factions for them to choose from (some may be excluded , but there is very little time for voters to make an informed decision, alas.
That Italy will sink back into the same political and economic mire it found itself in before and while Berlusconi was in power is a very real risk. Not good. There is still time for Italy to go the same way as Greece.
—–
Pier Luigi Bersani image by Francesca Minnone