The eruption of two major corruption scandals, one involving the Milan Expo 2015 project, and the other concerning the Venice MOSE flood barrier has caused Italy to start talking about taking action to combat corruption. But will anything actually happen?
After a period of deafening silence on the issue, Italy's relatively new prime minister Matteo Renzi has spoken out on the issue. The corrupt are to be kicked out and put in prison, he has announced. Renzi even went as far as admitting that his own PD political party was at fault.
Fighting talk, though nobody knows whether the bold words of Italy's prime minister will be transformed into actions. Foreign inventors will also be keen to learn whether Italy will implement a serious crackdown on corruption.
Corruption in Italy
According to Transparency International's Corruption Perceptions Index, in 2013, Italy was the 69th most corrupt nation out of the 177 countries covered by the report. In 2012, Italy ranked in 72nd place. There's been a slight improvement, but levels of corruption in Italy are still high. Corruption costs Italy an estimated €60 billion a year, though the figure may well be higher.
Excessively Lenient Treatment
At present, Italy's justice system treats those who are caught with their hands in tills far too leniently. Italy's Laws simply do not deter corruption. Take for example the recent new law designed to punish vote buying which permits the corrupt to end up in local and national government in Italy. This law was watered down so much that those actually caught exchanging money and services for votes are highly unlikely to ever see the inside of a prison cell. On top of this, Italy's time barring provisions, carefully constructed by Italy's parliament, ensure that court cases are often timed out before they can reach a conclusion. Unsurprisingly, the corruption continues, and grows. 
In May of this year, Italy's press ran articles covering the spread of corruption into the small and medium business sector. Reportedly, one in four of Italy's smaller businesses now pay bribes to obtain contracts.
The Toothless Czar and his Tiny Team
Now though, Italy has Raffaele Cantone. This Italian magistrate has been appointed to tackle Italy's corruption problems. Cantone, who has an excellent track record clamping down on the activities of organised crime in Italy is champing at the bit, though he's unable to act because Italy's parliament has been dragging its heels over granting him the powers he needs to get the job done. Enter Italian premier Renzi once more. Powers will be granted to anti-corruption czar Cantone by the end of this week, he declared. Whether this will happen remains to be seen.
Even if Italy does provide Cantone with the teeth he needs, will the Czar have manpower to make a difference? Cantone has all of 26 people under his command. Will this team be large enough to examine all the details of complex projects such as the Milan Expo construction works or the Venice MOSE barrier scheme?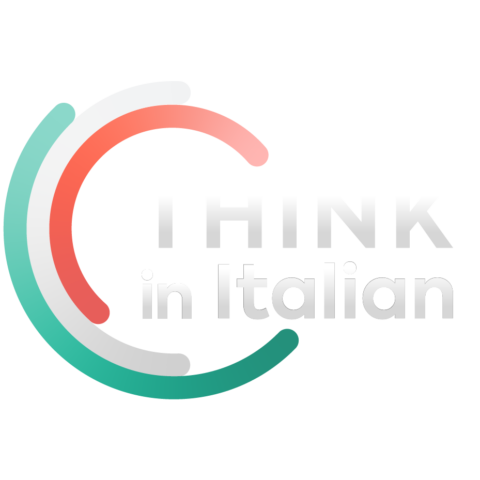 Stop reading, start speaking
Stop translating in your head and start speaking Italian for real with the only audio course that prompt you to speak.
Even with all the powers in the world at his disposal, Cantone's tiny team will soon find itself bogged down under mountains of documents, wiretaps and more. Well over one hundred people are being investigated for their roles in the Venice MOSE scheme corruption affair. With the mountains of information Cantone and his staff will have to process, the efforts of Italy's anti-corruption  task force risk going nowhere and the corruption will continue unabated. This, of course, could be just what Italy's politicians and partners in crime are hoping for. By bogging down Cantone from the start, Italy's politicians can continue to do what they've always been doing: collaborating with friendly businesses and organised crime in return for generous kickbacks.
Italian Prime Minister Renzi, if he really wants to clamp down on corruption, needs to provide Cantone with all the resources he requests. Cantone will easily cover his costs in terms of massive savings for Italy's state coffers and for Italy's tax payers. And Italy, with its huge and growing public debt, needs all the money it can get.
Justice System Reforms Essential
Renzi also needs to take a close look at Italy's justice system so that the corrupt can be prosecuted and locked up in double quick time. Italy's time barring laws need to be rethought. This is all being talked about, but talk is simply not enough.
Renzi will be aware that his own party will obstruct corruption measures. One suspects that many of the members of Renzi's own party will be fearful of their own skullduggery being brought to light. Then there are the members of Italy's other political parties such as Berlusconi's Forza Italia who are under investigation for corruption. It's looking as if ex-Economy minister Giulio Tremonti, though not yet under investigation, may soon face charges of receiving or eliciting a bribe. Italy's magistrates would like to arrest another ex-Berlusconi minister, one Senator Galan, on charges of corruption in connection with the Venice MOSE project.
Yet another ex-Berlusconi minister, Claudio Scajola, is already under arrest for assisting in the escape from justice of another Berlusconi politician Amedeo Matacena who has been convicted of criminal association. One wonders just how much corruption and crime in Italy could be prevented by simply locking up just about everyone in Berlusconi's Forza Italia party.
For the sake of Italy's future, the time has come to kick the corrupt out of Italy's parliament once and for all. The immunity of Italy's parliamentarians from arrest on criminal changes has to be removed too. This would act as a deterrent and would help keep corruption at bay.
Will the Renzi government really begin to battle Italy's corruption issue? Or will, as some already suspect, its efforts fade to nothing? We'll know more on this front by the end of this week, maybe.
If Italy does work to stamp out corruption it will encourage foreign investors to sink money into Italian businesses and that can only be good for Italy in terms of jobs and economic growth.
Actions speak louder than words Mr Renzi, and if you do act, you'll earn quite a few extra votes too.