Fiat boss Sergio Marchionne is arguing with the iconic Italian car manufacturers unions at the moment. Marchionne wants Fiat Italy to become more efficient and more productive. The unions think Fiat wants to deprive them of workers rights.
If Marchionne does not get his way, he's hinting that Fiat might move to another country. Italy's Prime Minister Silvio Berlusconi while speaking at an Italian-German summit yesterday commented that if Fiat decided to leave Italy, then so be it.
Marchionne's hints regarding moving Fiat out of Italy have not been well received and union bosses have accused him of 'insulting Italy'. Marchionne, without giving an inch, retorted that Fiat loves Italy, but this has not reduced levels of consternation.
Fiat unions, one in particular – FIOM, think Marchionne's efficiency drive will harm the rights of Fiat workers. Claims by Fiat management that Fiat employees in Italy have been taking advantage of sick leave are dismissed by the unions as being no more than management rhetoric. Fiat, though, has figures which show unusually high levels of Friday and Monday absenteeism.
Marchionne, who is Canadian Italian has stood accused of being too Canadian and not Italian enough. The battle for Fiat Italy rages on. It's a case of Anglo-Saxon live to work ethics going head to head with the Italian work to live work ethic. The outcome of the battle for Fiat if Fiat wins could shape Italy's employment market for years to come and might, arguably, make Italy more competitive at a worldwide level.
If Marchionne does not manage to obtain union support for the kind of productivity levels he believes Fiat needs to stay in the market, he says that he will seriously consider moving key Fiat manufacturing operations to other countries. This is Marchionne's ace, especially in a time of crisis like this. If Fiat does leave Italy, former Fiat employees will have great problems finding alternative employment. Some Fiat unions are aware of this and are more or less prepared to accept Marchionne's conditions, while other unions fear their members will end up working longer hours for less pay.
Until yesterday, Italy's government had stayed well out of the fray. This was strange in that in the past when Fiat has got into financial difficulties, Italian governments were very quick to throw generous taxpayer funded handouts at Italy's number one auto and commercial vehicle manufacturer, and major employer, to keep the Italian auto giant from going under. And if Fiat does move out of Italy, many Italian firms which make a living supplying the company with auto components will face very uncertain futures.
More handouts for Fiat are unlikely seeing as Italy's government is on a cost cutting spree and Italy's public debt level is painfully high. There are also fears that if Italy does not keep a tight control on its finances, the country could end up going the same way as Ireland and Greece.  Italy's economy is much bigger than the economies of Ireland and Greece, so bailing the country out may prove difficult, if not impossible. Some in Italy will be aware of this.
The Fiat Situation Mirrors Wider Problems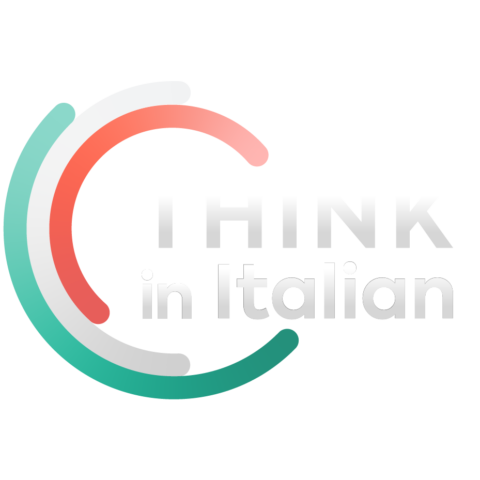 Stop reading, start speaking
Stop translating in your head and start speaking Italian for real with the only audio course that prompt you to speak.
But the war which is raging reflects another aspect of working in Italy.
The Holy Grail of Italy's workers remains full time, long term employment contracts. These are becoming ever harder to find owing to employment legislation which makes it virtually impossible to remove unproductive employees, and the matter has been exacerbated by the current economic climate and years of ineffectual Italian governments. Some Italian employees have, up to senior executive level, taken advantage of legislative protection and a consequence of this 'clever' behaviour appears to be that Italy's employers now tend to shy away from employing anybody on a permanent work contract – at least not until such employees have proved themselves. I like to think that it is a thoughtless minority which has caused Italian employers to become so cautious, but this may not be the case seeing as many Italian firms nowadays tend to err on the far side of caution when hiring new staff.
More often than not Italians, particularly the young, are offered short term or project by project employment contracts. Salaries are not generous either. Some of those offered contract work may be taken on as permanent staff, others are not. Alas, some of those taken on full time start back-peddling and this has led to Italian companies being yet more reluctant to offer people full time positions. To an extent, the Fiat situation reflects what has been going on in Italy for quite some time – and Marchionne argues that full time Fiat workers are not working as hard as they should be compared to their counterparts in other Fiat factories, such as Fiat employees in Poland.
It could be argued that Fiat workers have slowly and surely gone and shot themselves in their feet, and they have come up against an internationally minded manager who has spent some time comparing Fiat Italy performance with that of Fiat's other production units around the world. Indeed, Marchionne is no fool and has been looking not only at other Fiat plants, but at the strategies of other automakers – he mentioned VW the other day.
Now that Berlusconi appears to have moved to Marchionne's side, it's looking as if Fiat may get its way. All in the name of the great God productivity. Still, it is possible to understand Marchionne, in that if Fiat does not buck up its ideas, it may end up closing altogether anyway. Fiat unions don't seem to have grasped this, alas.
The Fiat Case May Have Far Reaching Consequences
A referendum on whether or not to accept the conditions laid down by Marchionne is due to be held by one of the Fiat unions very shortly. A 'no' vote could have wide ranging consequences for Fiat, Italy, and the jobs of many Italians, not solely those who work for Fiat.
Incidentally, one reason given by Marchionne as to why he is playing hardball is that he does not want Fiat to have to resort to state aid anymore. What Marchionne has not mentioned is whether or not Fiat will repay the money it has received from Italy's taxpayers through the years. However, if Fiat does leave Italy, the taxes it pays into Italy's coffers will inevitably fall and this will be a huge blow for Italy – on top of the job losses.
Times Change
Ironically, it was Berlusconi's promise to save the ailing Italian national airline Alitalia which helped get him into power. Now it looks as if Berlusconi does not care that another major Italian brand may no longer be as Italian as it once was and that Fiat cars may end up not being 'made in Italy'.
How times change.