Apparently, Marco Fabrizio was an Italian singer-song writer from Genoa.  Apart from that, not much is known about this mysterious Italian artist.
According to his biggest fan, two of his songs were: 'Il Mio Cuore d'Argento' – 'My Silver Heart', and 'Il Mio Palloncino Blu' – 'My Blue Balloon'.  Yes, his ballads had a distinctly romantic tone to them.
Fabrizio reached a ripe old age prior to departing from this earth.  It is possible that he was living in Milan at the time of his death, because I have it on authority he is buried in Milan's Monumental Cemetery, which is not far from where I am in the city.
His wife and child are still around, although it's not known where exactly they reside.
Actually, Marco Fabrizio never did exist.  This Italian singer is the product of my five year old son's fervid imagination.  Credit also has to go to Martin, my son, for having invented the names of Fabrizio's songs given above.  However chatting to our five year old, you would believe that this singer was very real.  The facts he comes up with about this Genovese singer are pretty convincing, and I would not be too surprised to hear someone asking, as I did, who the heck this chap was.
Now though, my son has replaced poor non-existent Marco Fabrizio, whose songs he considers too childish, with his own 'Music Rock' band.  Marty has already come up with a few songs for his new band, and he is the lead guitarist and singer, with a few of his best friends on drums and tamborine.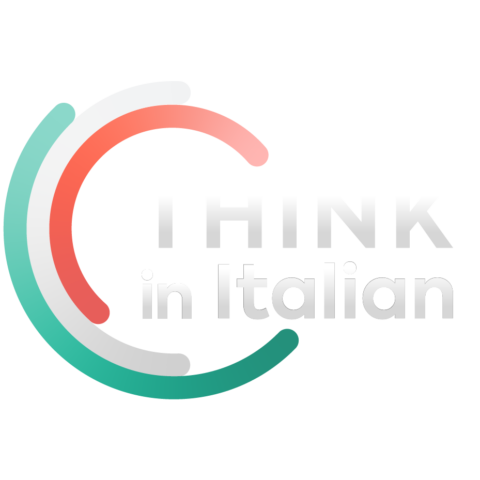 Stop reading, start speaking
Stop translating in your head and start speaking Italian for real with the only audio course that prompt you to speak.
Just where our little one comes up with this ideas, I have no idea.  One thing is certain though, he has a fabulous imagination.
Aren't children amazing things at times?  When they are not fretting, screaming, and threatening to kill you, that is.
I do hope the operation he is shortly to be subjected to will go well.  Yes, I'm a bit of a worried parent, even if to look at him you'd never guess that his orbital cellulitus attacks have left him with a tumour, of sorts, between his left eye and the source of his tremendous imagination, his brain.
The doctors say that this tumour, which has not grown since it was first discovered, needs to be removed, as it is not so much a case of if, but when it will become infected.
The operation is, I believe, quite straightforward, but I don't know the full details yet, and the thing is in an awkward position.
At least, thankfully, the pesky tumor was found.  If it had not been, well, that does not bear thinking about.
Sorry to have ended on an unnerving note.