Along with pithy profiles, here is a list of the ministers selected to serve as part of neo-prime minister Enrico Letta's new multiple political spectrum coalition government for Italy.
Agreeing who should be assigned what proved to be no mean feat according to various press reports, though despite this, Letta does seem to have cobbled together a cabinet in double quick time.
Ten of the ministers belong to the left leaning PD party, six are part of the Berlusconi led PdL party. A handful are members of Mario Monti's Civic Choice party. Then there are a few who are not affiliated to any political party at all, or at least not openly. One minister is from Italy's radical party.
A couple of the new ministers are not of Italian origin, with one being Italy's first black minister and another being German born. Both of these non-Italians possess Italian citizenship.
Many of the new ministers are new faces. Some are very young in Italian terms. Most have university degrees, though, as far as I can tell, not all. Quite a number are under 50. The youngest is 37 and the oldest is 71.
I've also added a brief 'skeletons in the closet' section which may be amended if further information comes to light. For now, it looks as if most of these new ministers are relatively clean in terms of criminal records and pending investigations. Feel free to let me know, via a comment, if you are aware of any other skeletons which you think should be added.
No Ministers From the 5 Star Movement
Oddly, despite having won more seats than Mario Monti's party, Beppe Grillo's 5 Star Movement has not been assigned any ministerial posts. Beppe Grillo is not overly happy with this and does not think too much of the current line-up either. Comic turned political activist Grillo believes the current government is little more than the death throes of Italy's political old-guard. Whether this is true or not will be revealed once the new ministers start work.
Happy Silvio
Silvio Berlusconi is said to be happy with the line-up.
Italy's Il Fatto Quotidiano newspaper believes Berlusconi party people ended up in the positions with the most power – which could explain why Berlusconi is content.
Few of the politicians listed appear to have much of a track record so just how effective they will be remains to be seen.
Many in Italy do not really expect this mixed party government to last long, but this will depend on what they do.
Major hurdles to overcome include sorting out a new electoral law for Italy and, hopefully, beefed up anti-corruption and conflicts of interest laws. Neither is that likely because members of Berlusconi's PdL party will work hard to obstruct any truly effective laws. The main aim of the PdL party seems to be to keep Silvio Berlusconi out of prison and to protect Berlusconi's extensive business interests.
Dealing with spiralling unemployment is likely to be a priority.
The ministers listed below have been grouped by political allegiance, along with a sentence or two on which way the parties they belong to lean politically.
Here's the list:
PD People
PD – Partitio Democratico – Democratic Party – left of centre
Enrico Letta – PD – Prime Minister
Born in Pisa, 46 years old. Degree in Political Science and PhD in International Law. Nephew of Berlusconi right hand man Gianni Letta. Enrico Letta once said the Pd would never govern with Berlusconi who, Letta claimed, had ruined Italy. Attended Bilderberg meeting, and is executive member of the Aspen Institute in Italy. Formerly number two in the Pd party.
Skeletons in closet: Suspected of benefiting from funds taken from the now defunct Margherita political party. Not proven.
Graziano Delrio – PD – Minister for Regional Affairs and Autonomy
53 years old, born in Reggio nell'Emilia. Degree in medicine. Has studied in the UK and Israele. Founded an association to promote cultural contact between Italy and the Middle East. Currently Mayor of Reggio Emilia and president of National Local Councils' Association. Delrio believes Italian politics needs reforming and modernizing.
Skeletons in closet: None known.
Dario Franceschini – PD – Parliamentary Relationships Minister
58 years old, born in Ferrara. Degree in Jurisprudence. Politician, lawyer and writer. Franceschini's father was a Christian Democrat politician and a former partisan.
Skeletons in closet: None known.
Andrea Orlando – PD – Environment Minister
From La Spezia, 44 years old. Career politician. Not university educated.
Skeletons in closet: None known.
Maria Chiara Carrozza – PD – Education and Research Minister
47 years old, born in Pisa. Degree in physics, with doctorate in engineering. University professor.
Skeletons in closet: None known.
Carlo Trigilia – Pd – Minister for Territorial Cohesion
61 years old. University of Florence professor, politician and sociologist. Has taught at Harvard.
Skeletons in closet: None known.
Cécile Kyenge – PD – Minister for Integration and International Cooperation
48 years old. Born in Kambove in the Congo. Degree in medicine and surgery, now an ophthalmologist. Kyenge came to Italy in 1983 and is now a naturalized Italian citizen. Promotes the rights of immigrants in Italy. Kyenge is Italy's first black minister ever.
Skeletons in closet: None known.
Josefa Idem – PD – Minister for Equal Opportunities, Sport, and Youth Policy – resigned two months later over alleged non-payment of taxes.
Born in Goch, Germany, now an Italian citizen. Ex-olympic and world kayaking champion. Winner of 38 medals for her sporting endeavors. Active in politics since 2001, Idem was selected as a national candidate via a PD primary in 2012, though she has been working with the PD since 2009. She was then elected as a Emilia-Romagna region senator in 2013. Before being elected at national level, Idem as a councilor responsible for the promotion of sporting activities in the Ravenna council area of Italy. She is pro-same sex marriage.
Skeletons in closet: None known.
Massimo Bray – PD – Minister for Cultural Heritage and Activities.
54 years old, born in Lecce. Degree in philosophy and literature. One of the organizers of the Taranto Nights, one of the most popular music festivals in Europe.
Skeletons in closet: None known.
Flavio Zanonato – PD – Minister for Economic Development
62 years old, born in Padua and is an ex-mayor of the city. No university degree. Grew up in low cost housing area of Padua. Working class background. Former communist party member.
Skeletons in closet: None known, though Italian newspaper Il Corriere della Sera thinks Zanonato could be the 'Venetian Formigoni'. Roberto Formigoni, ex-president of Italy's Lombardy region, and now in Italy's senate, stands accused of corruption.
PdL People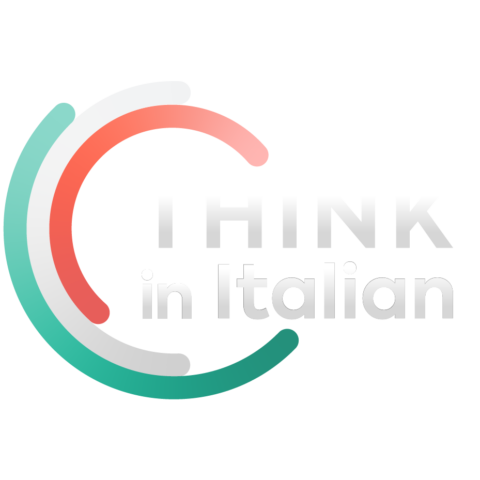 Stop reading, start speaking
Stop translating in your head and start speaking Italian for real with the only audio course that prompt you to speak.
PdL – Popolo della Libertà – People of Freedom party – supposedly right of centre, but in practice, little more than Silvio Berlusconi's personal law makers.
Angelino Alfano – Vice Prime Minister and Interior Minister – Was PdL, now leads the NCD party, after split with Berlusconi.
Born in Agrigento, Sicily, 43 years old. Degree in Jurisprudence. Was successor to Silvio Berlusconi, but handed back leadership of PdL to Berlusconi when he decided to re-enter politics. The words coming out of Alfano's mouth are put there by Silvio Berlusconi. Alfano is very much a Berlusconi puppet. One can be almost 100% certain Alfano will be reporting everything back to Silvio Berlusconi, probably daily – at the very least.
Skeletons in closet: Suspected of having connections to the Sicilian mafia, as is Silvio Berlusconi and several of his associates. Alfano has also been accused of requesting electoral assistance from the mafia. Nothing confirmed.
Gaetano Quagliariello – PdL – Minister for Institutional Reform
Born in Naples. 53 years old. Degree in political science. Formerly a member of Italy's Radical Party, he joined Silvio Berlusconi's then Forza Italia – Go Italy – party in 1994. Writes for Italian papers il Giornale, Libero, Il Foglio and Il Riformista.
Skeletons in Closet: None, but did request that Italian Catholics resist morally judging Silvio Berlusconi when Berlusconi was first investigated for abuse of office and the prostitution of minors.
Mario Mauro – former PdL Member now with Civic Choice party – Defence Minister
Born in San Giovanni Rotondo. 52 years old. Degree in philosophy. University professor and politician. Member of sect-like Roman Catholic group Communion and Liberation.
Skeletons in closet: None known.
Maurizio Lupi – PdL – Infrastructure and Transport Minister
53 years old, born in Milan. Degree in political science. Journalist, politician and public relations federation member. Berlusconi PdL party bigwig. Lupi is another member of the sect-like, masonic, Roman Catholic group, Communion and Liberation. Considered a successor to Roberto Formigoni, another Communion and Liberation member who is now under investigation for corruption in Lombardy. Formigoni was the president of the Lombardy region of Italy for many years and left the region riddled with corruption.
Skeletons in closet: None known, yet.
Nunzia De Girolamo – Minister of Agricultural, Food and Forestry – PdL though has now moved to the NCD party led by Angelino Alfano
Born in Benevento, 37 years old. Degree in Jurisprudence. Lawyer.
Curiosity: De Girolamo is married to Francesco Boccia, a member of Italy's PD party which is an opposition party to Berlusconi's PdL (now Forza Italia, again)
Skeletons in closet: None known, though is now, 2014, in the midst of an alleged abuse of power scandal.
Beatrice Lorenzin – PdL – Health Minister
41 years old. Career politician in Italy's parliament since 2008. No university degree – reportedly studied Jurisprudence, but did not finish degree. Known as the "Meg Ryan" of Rome. Lorenzin has pushed for women to be given a greater role in PdL politics. She is not in favor of same sex marriage.
Skeletons in closet: None known.
Civic Choice People
Scelta Civica – Civic Choice party – former Italian prime minister Mario Monti's baby. The Civic Choice can be considered as a right of center political party.
Enzo Moavero Milanesi – Civic Choice Party – European Affairs Minister
Born in Cavenago d'Adda near Milan. Age 59. Honors degree in Jurisprudence. Former university professor. Served in Italy's Guardia di Finanza tax police for around three years in the 1970s. Milanesi held the same position in Mario Monti's government. He is a descendent of the founders of Milan's private Bocconi university.
Skeletons in closet: None known.
Gianpiero D'Alia – Civic Choice (was in UDC) – Public Sector and Simplification Minister
Born in Messina, Sicily, 46 years old. Career politician and lawyer. Degree in Jurisprudence. Son of Christian Democrat politician Salvatore D'Alia.
Skeletons in closet: None known, though caused controversy in Italy when he proposed a blog gagging law for Italy which was later dropped.
Radical Party
Radicali – Radical party – an oddball bunch of Italian political mavericks who seem to be pro-human rights and not much else. Economically, the Radical party tends to favor liberalization and privatization. The party tends to favor the Milton Friedman and Chicago schools of economic theory.
Emma Bonino – Radical party – Foreign Affairs Minister
65 years old, born in Bra, Piedmont. Languages and Foreign Literature degree. A career politician, she has been in politics in Italy since 1975. European commissioner nominated by Silvio Berlusconi in 1995. Renown human rights activist in Italy and abroad.
Skeletons in Closet: None known.
No Known Political Affiliation
Annamaria Cancellieri – No political affiliation – Justice Minister
69 years old, born in Rome. Political science graduate. Former public official and interior minister in the Mario Monti government.
Skeletons in closet: Accused of nepotism, and some indications of conflicts of interest. Son was appointed to senior position in Italian telecommunications giant Telecom Italia soon after, coincidentally, the very same company was awarded contract for providing services to the Italian government.
Fabrizio Saccomanni – No political affiliation – Economy Minister
71 years old. Degree in Economy and Trade. Currently holds the position of Director General of the Bank of Italy. Also heads Insurance watchdog.
Skeletons in closet: None known.
Enrico Giovannini – No political affiliation – Employment and Social Policy Minister
55 years old, born in Rome. Degree in Economy and Trade. Current president of Italy's national statistics body, ISTAT. Giovannini was part of the team of wise men appointed by Italy's old new President Napolitano to attempt to find solutions to Italy's economic and social problems and to help resolve the stalled post 2013 election political situation.
Skeletons in closet: None known, but ISTAT has been less than transparent over recent suicide levels in Italy, or so I have been told by a source.
Filippo Patroni Griffi – No political affiliation – Cabinet Under-secretary
57 years old, born in Naples. Degree in Jurisprudence. A magistrate, whose father was also a magistrate. Has been a government official for around 20 years.
Skeletons in closet: None known.
Right, that's it.
All that remains to be seen now is how this hodgepodge government will work. PD voters are highly dubious of forging a close relationship with their arch enemies in the Berlusconi led and controlled PdL party. It is likely that PdL voters may be somewhat disconcerted that their party of choice has decided to work with the commies, as Berlusconi has frequently referred to just about any and all of those who oppose him.
Time to Move Fast
One thing is clear though, the new government needs to move fast. The shooting incident in which an unemployed Italian shot and injured two policemen – one seriously – may indicate that Italians are becoming genuinely sick and tired of politicians who tend to exacerbate rather than heal Italy's ills. The man who opened fire on the policeman later admitted that he really waned to shot politicians. Although initial reports stated that the shooter was unhinged, it has been revealed that this is not the case, although not having a job, being separated from his wife coupled with the current state of Italy may well have pushed the man beyond the point of no return. Others may decided to vent their rage violently if change does not happen and happen fast.
The next few months will reveal whether or not Italy can finally get its act together and realize the nation's vast potential.
Sources: Wikipedia and Italian media.