In a contest which has seen the lead regularly change hands in recent decades, in 2013 Italy (again) overtook France to officially become the world's largest wine producer.
Putting that into context, when you consider that my adopted home region of Abruzzo – which isn't even one of Italy's top-3 producers – makes around 500 million litres of wine each year, (enough to fill 200 Olympic-size swimming pools), you start to appreciate that Italian wine is a big, big global business.
Problem is, that aside from heavyweight top-sellers like Barolo and Chianti – whose stellar reputations are matched by their stellar prices – and the ocean of 'cafe whites' like Pinot Grigio (the world's most ordered-by-the-glass wine), some Italian wines can be something of a well-kept secret.
But not intentionally.
Why Can't I Find That Lovely Bottle We Had in Naples ?
Problem is that while you'll never have much trouble finding well-known Italian wines where you live, those delicious locally-produced bottles you enjoyed on holiday in Italy just don't get to appear in your neighbourhood supermarket or wine retailer.
That's because supermarket/shop shelf-space is limited and overwhelmingly restricted to well-known big sellers. But a wine can't become a well-known big seller unless there's a demand for it. And there won't be a demand if it's not a well-known big seller. Catch-22 ! And too many Italian wine producers are notoriously bad at trying to break this deadlock by marketing/promoting their wines outside of their traditional home-based comfort zones.
All is not lost however. Just this week I discovered that wines from the Di Majo Norante winery – the best (but still pretty small) producer in our neighbouring region of Molise, are available from selected outlets in the USA.
Exactly the same wines – but alas, at not exactly the same prices – that I'd enjoy here in Italy.
So the motto must be, "Seek – and ye shall (probably) find."
And to help you do this, over coming months I'd like to revisit some Italian wines you'll already know – and introduce you to others you might not. You'll of course come across them on your Italian holiday – but you'll also stand a fighting chance of picking up a bottle where you live.
And that surely has to be the key.
Revealing An Italian Secret – Where The Best Whites Come From
So to set the bottle rolling, welcome to an Italian wine-producing region where right now you'll find some of the best, most innovative – yet relatively unknown – white wines in the entire country.
Any Italian will happily tell you that Italy's pride, joy and crowning achievements are its reds – and there's certainly no history of producing the kind of genuinely outstanding whites you'll find in France.
Even worse, the Italian whites that have achieved world-wide fame – the likes of Pinot Grigio, Soave, Frascati – can be highly variable and genuinely aren't representative of the huge strides that some Italian white wine production has achieved over the past decade or two.
For example, take the region of SudTirol-Alto Adige in Italy's far north-east.
The area was annexed by Italy from Austria after the First World War, but the problem was that at the time, nobody actually asked the local inhabitants what they thought of the idea. To say it wasn't wildly popular would be an understatement.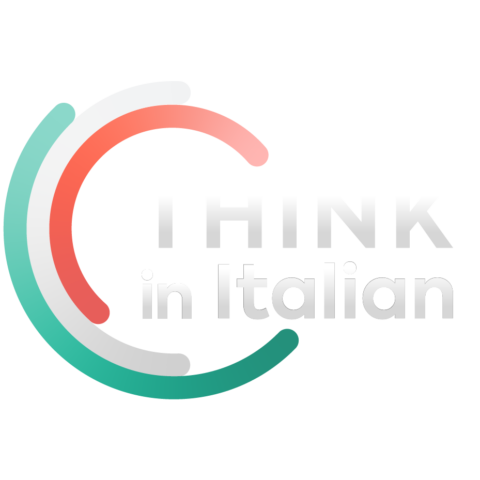 Stop reading, start speaking
Stop translating in your head and start speaking Italian for real with the only audio course that prompt you to speak.
To this day, in the north of the region bordering Austria, German remains the first language; road signs, street names and every town and village are in German too (and – grudgingly – also in Italian); and the overwhelming majority would love nothing more than to ditch Italy and become Austrian again.
Which isn't going to happen.
The scenery is spectacular; the skiing is sensational; and SudTirol-Alto Adige is home to Italy's Apple-growing industry. It also produces perhaps the best varietal white wines you'll currently find anywhere in the country.
Why ? Well, temperatures are cooler here than anywhere else in Italy's wine-producing areas and vineyards are at higher altitudes. Perfect for grapes like Riesling, Sylvaner, Sauvignon Blanc and Gewurztraminer.
No, these aren't traditional Italian white wine grapes. But no again, this isn't an attempt to produce German-style wines in Italy. Regard it as more of a bid to open-up and revitalise Italian white wine production.
Wines To Watch Out For
Keep a look out for varietal whites from the St Michael co-op in Eppen. That's the name you'll see on the bottles. But confusingly, Italian wine guides – and wine lists too – will refer to the San Michele winery in Appiano.
That's a first-hand example of German-Italian linguistic conflict in this part of the world. St Michael – and San Michele; Eppen – and Appiano, are one-and-the-same.
I'll stick with referring to St Michael as it's how this winery refers to itself.
If you're after the best, look for bottles carrying the St Valentin branding. These are the premium, top-of-the-range wines, but even so, a bottle of their award-winning Sauvignon Blanc shouldn't cost more than around €15 in Italy.
Even better value is the steely Riesling Montiggl at well under €10. There's a wonderful dessert wine too called 'Comtess'. At a price…
Though some reds – most notably Pinot Noir – are produced in the region, I don't think they rate anywhere near as well as the whites. That said, St Michael's Pinot Noir is perfectly fine – and good value too – and the winery's also relatively unusual for the region in having quite a wide selection of other varietal reds, including Merlot and Cabernet.
But without question it's the whites that are St Michael's – and SudTirol-Alto Adige's – crowning glory. They're among the absolute best you'll drink in Italy at the moment.
You'll find St Michael wines throughout Europe and in the USA – though you may have to get them mail-order.
Highly recommended – enjoy !
By David Brenner
In 2007, after a lengthy career as a television broadcast journalist in the UK – latterly with BBC World – David, his wife Pauline and their three cats moved to Abruzzo , where they now run Villasfor2, providing three holiday rental villas just for couples. And in addition to his passion for discovering and promoting Italian wine David's regular AboutAbruzzo blog charts daily life in this little-known region.