If you find yourself in the Sarpi Bridge area during Milan's Design Week fringe or Fuori Salone as it's known here, you may find lapping up all that design goodness exhausting. If so, you may well be on the lookout for a bite to eat.
Well, here are a few suggestions for food in my area of Milan which is the Sarpi Bridge Fuori Salone area – all are places I know and like a lot.
Maybe all you need is some fast food, then again, perhaps you'll need something more substantial. You could be looking for somewhere to take clients or, if you are lucky, your clients may want to take you somewhere. If so, you'll find a good choice of eateries here.
First of all, here's where you can grab some tasty fast food while you are in the area.
Fast, but good, Food
Corey's Soul Chicken is one of the few places in Milan and perhaps in the whole of Italy where you can find Kentucky-style fried chicken wings, thighs and chicken fingers.
Inside Corey's:
Corey's is actually run by an American from Kentucky!
Just round the corner from Corey's is the Fofo Mattozzi pizzeria. This pizza place does Naple's style pizza which are super filling. Try the mixed fried starters too. OK, I know this is not strictly fast food, but it's been put here because it's close to Corey's.
As an alternative to Kentucky style fried, how about a burger? If that's what you'd prefer, head on down to the Via Canonica end of Via Paolo Sarpi and grab a great burger from Mu. If you are not sure which is the Via Canonica end, get out your smart phone and look up Via Canonica 🙂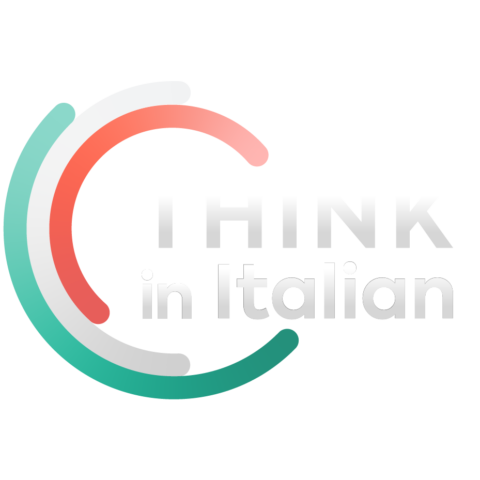 Stop reading, start speaking
Stop translating in your head and start speaking Italian for real with the only audio course that prompt you to speak.
These are not just any burgers, they are super burgers. You can choose the beef and how well cooked you want your burger to be. For the unititialed, ask for a burger which is "ben cotto" – well cooked or you may find the meat is a little too raw for your liking. Get the curios crunchy curved chips/fries too – they are lovely. Beware though, Mu burgers are very filling, as well as being tasty.
Round the corner from Mu is Cirri Pizza which does traditional pizza plus interesting wholemeal pizzas too.
For a More Substantial Bite to Eat
Alternatively, if you don't mind walking for 10 minutes, at the end of Via Paolo Sarpi, go right into Piazza Gramsci – you'll know you are there if you see an odd Green roofed structure. Cross the piazza on your left hand side and on the corner you will see a Unicredit Bank – along with handy ATM machine. Turn left after the bank and walk down the road. You'll see the 442 pub on your left too and you could pop in there for a quick pint either before or after eating. Cross the road at the traffic lights just after the 442 pub and keep walking down the street. Just before it ends, you'll see a gazebo and behind it is an excellent Naples cuisine eatery called Sciuscià. The address is Via Giulio Cesare Procaccini, 73. You might need to book because it is very popular. The telephone number is 02 345 37 866.
Sciuscià also does pizza, but try something else. A starter and a main course.
If you are a cash strapped student, then instead of Sciuscià, instead of turning left at the Unicredit bank in Piazza Gramsci, turn right. Go past the green roofed thing and continue down the street until you see La Ricetta – a small unpretentious place, La Ricetta is not expensive and does excellent food. The chips/fries are great as well. Try one of the fish dishes but beware of 'Cervella' – brain, unless you really want to try it. Oh and if there is any, go for a chocolate mousse there – they are yummy. Round off your meal with a coffee and a grappa morbida – don't worry what it is, just try it.
For Entertaining
Two other places I'd happily recommend especially if you want to entertain someone are Il Quadrifoglio in Via Aleardi – I wrote about this a while back but it's still as good as ever.
Then there's the upmarket and relatively pricey Pupurry which does superb meat dishes which come with special potato crisp/chip fries which Sciuscià does too. Great wines and a lovely atmosphere. Service is good too.
Both the Quadrifoglio and the Pupurry are not far from the Fabbrica Del Vapore exhibition and events space which you may well visit during Milan's design week.
If your Italian is not up to the job of working out what's on the menus in Italy and nobody speaks English, try the guide mentioned here: You Need an Awesome Italian Menu Guide
There are lots of other places to eat in my area of Milan, but the ones mentioned here are some of my favorites.
Happy eating and design watching!