I spoke to someone who complemented me on my work website – englishisin.com.  She said that although the advice on it was 'banale' it actually made sense.  The part she was referring to was my technique for training your mind to think in English.  The method I propose is to start by looking around and naming objects in your head directly in English, then start trying to form simple sentences describing your environment, again in your mind and directly in English.  Once you are adept at this you can start thinking about your plans for the day and so on.
The theory behind this banality is that it becomes easier to find the words you are looking for when you are speaking because you do not need to translate them.  I do this automatically in Italian, mainly because developing this skill happens quite easily when you are using the language regularly, but when you cannot speak very often in English, it is hard to develop the ability to think directly in the language.  Hence this invisible mental training.  I cannot prove whether this technique obtains results, although some of my students who have followed my advice have appeared to be speaking more fluently and their comprehension appears to be better too.
It would make for an interesting lesson.  Have all in class just sit there in silence, thinking, although anyone observing would think the lesson was nuts – this is perhaps why I encourage trying the method out when you are waiting for the bus or stuck in a traffic jam.  If nothing else, it should help students regurgitate vocabulary, which cannot be a bad thing.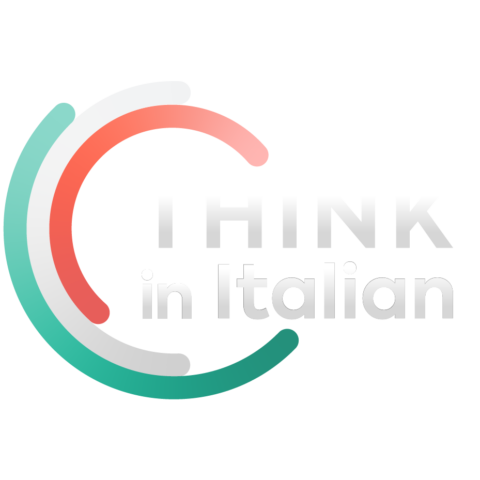 Stop reading, start speaking
Stop translating in your head and start speaking Italian for real with the only audio course that prompt you to speak.
There is method in madness.
I thought I would continue this subject a little because it fascinates me. I'm sure I've written about thinking in another language before, but I want to talk about it again. So, first of all a question: Why attempt to think in another language? The answer to this is simple: because it reduces the need to translate. Non translating helps in other ways too. It means your ability to speak speeds up and you start to become truly fluent. Not having to translate means you can find words more quickly in your target language – after a bit of practice. You should also note that your ability to understand others will increase – because you can understand without having recourse to translation. The benefits of thinking in another language are really enormous. I'd quite like to have a brain scan done while I flicked from Italian to English and back. It would be interesting to know just what part of my brain is being used. Whether it would be possible to 'see' which section is clearly responsible for which language I don't really know. My brain is much less able than someone who is bilingual, I'm sure.
As to what is going on in the brain of someone who is capable of speaking three of more languages, well, I don't know what a brain scan would reveal.
Brain analysis could be tomorrow's way of assessing language competence. A fascinating thought if ever there was one.