Google Zeitgest 2012 reveals what Italians looked for on the web when they used Google as their search engine of choice.
The results are interesting and in number one spot is that scourge of Italy, no, not Silvio Berlusconi, but a natural problem: earthquakes.
As well as the general search queries, Google has broken down web searches into a number of sub-categories, two more of which you will find below:
People – the personalities Italians wanted to know more about.
How to – things Italians wanted to know how to do – some of which will surprise you!
First of all, here are the overall top ten search queries for Italians and what they refer to:
1. Terremoto – earthquake.
2. INGV – Italy's official earthquake and volcanic activity monitoring agency.
3. Lucio Dalla – a late Italian singer.
4. Zalando – an online shopping shoe and fashion shopping service which has been running a massive advertising campaign.
5. Costa Concordia – the Italian cruise ship which sank off the coast of Tuscany.
6. Calcolo Imu – how to calculate a new Italian real estate tax.
7. Sara Tommasi – an Italian beauty mixed up in the infamous RubyGate bunga bunga affair.
8. Akinator – is an internet game based on Twenty Questions that can determine which character the player is thinking of by asking him or her a series of questions.
9. Pulcino Pio – a single by Morgana Giovannetti which became an (extremely irritating) summer hit in 2012 in Italy.
10. Italo – a new rail service.
Here's Pulcino Pio to irritate you:
[youtube]http://www.youtube.com/watch?v=juqyzgnbspY[/youtube]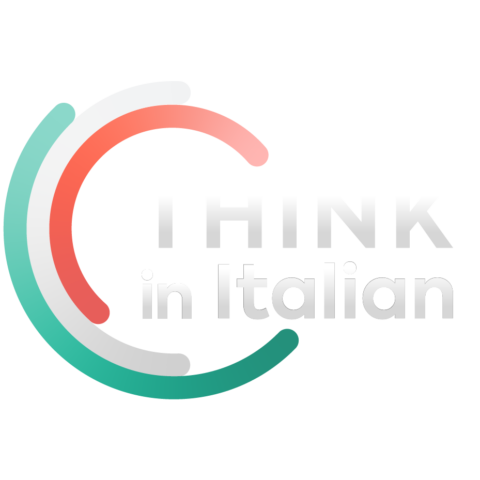 Stop reading, start speaking
Stop translating in your head and start speaking Italian for real with the only audio course that prompt you to speak.
Now, the people Italians use Google to find out about:
1. Lucio Dalla – an Italian singer who died in March 2012.
2. Sara Tommasi – an Italian beauty mixed up in the infamous RubyGate bunga bunga affair.
3. Whitney Houston – the late American singer who passed away this year
4. Piermario Morosini – an Italian footballer for the Livorno team who died after suffer cardiac arrest on the pitch.
5. Felix Baumgartner – "set the world record for skydiving an estimated 39 kilometres (24 mi), reaching an estimated speed of 1,342 kilometres per hour (834 mph), or Mach 1.24, on 14 October 2012", says Wikipedia.
6. Belen Rodriguez and Stefano De Martino – Rodriguez is a so-called showgirl, model, TV personality and De Martino is her current boyfriend.
7. Mario Balotelli – the sometimes controversial Italian footballer who plays for a football team based in Manchester in the UK.
8. Raffaella Fico – Mario Balotelli's girlfriend who ended up pregnant in 2012. Balotelli is probably the father.
9. Germano Mosconi – a well-known Italian TV personality and broadcaster who passed away in March 2012.
10. Francesco Schettino – the former captain of the shipwrecked Costa Concordia cruise ship.
And last, but by no means least, the How to subjects Italian hunted for information about on Google:
1. Come fare Sesso – how to have sex – so much for Latin lovers being experts!
2. Come fare un Clistere – how to perform an enema – seems to be all the rage in Italy!
3. Come fare il Pizzetto – how to grow a goatee.
4. Come fare innamorare – how to make someone fall in love with you. Latin lovers looking for tips!
5. Come fare braccialetti – how to make a bracelet.
6. Come fare tatuaggi – how to tattoo.
7. Come fare il mascarpone – how to make marscapone.
8. Come fare nodi – how to tie knots.
9. Come fare Succhiotti – how to, er, make love bites.
10. Come fare Stretching – how to do stretching.
Aspiring Latin lovers take note – Google is your friend – but, gigolos, you will want to know how to learn Italian so you can get the most out of those hot tips!
—–
Source: Google Zeitgeist 2012 
Image of Sara Tommasi by Nicogenin and Kiwipat