Last time, we took a look at the area making some of Italy's most innovative white wines at the moment. Now I'm on my home ground here in the Italian region of Abruzzo – a firm base for traditional wine-making, but with one or two wineries starting to produce some exciting new variants which might just end up being the new 'Super Tuscans'.
The basics first. Abruzzo is Italy's fifth-largest production region – but only 20% of the wine that's made here actually gets bottled and sold as 'Abruzzo wine'. Best not enquire too deeply what happens to the rest…
Here's The Wine List…
If you're a red wine fan, you'll probably already be familiar with Montepulciano D'Abruzzo, a wonderfully versatile red wine grape ready to be drunk scant weeks after being harvested as vino novello each November; yet good enough to achieve DOCG status too.
And Montepulciano also produces the blush wine called Cerasuolo, a fairly hefty, niche market summer slurper you might like if you're looking for something a bit more assertive in pink than ordinary rose.
The majority of Abruzzo whites are made from the Trebbiano grape, of which too much is mind-numbingly ordinary and too little is outstanding. But when you do stumble across an outstanding bottle, it's like a jolt of summer lightning, redolent of elderflowers, angelica and green apple.
We've snaffled an incredibly good Trebbiano just like this from the small San Zefferino co-op just outside Ortona as our own house white, which went down a storm on its debut in 2013.
But the white that's really making waves in Abruzzo right now is made from the Pecorino grape – a local heritage variety rescued from the brink of extinction in the 1990's and now producing some staggeringly good wine.
If you like white wine made from the Viognier grape, you'll love Pecorino, because it has those same luscious undertones of peach and apricot that Viognier boasts.
Underlining its quality, a 2009 Pecorino made by the new and rapidly-rising Tenuta Ulisse winery near us in Crecchio took the double-whammy of 'Best Pecorino' and overall 'Best Italian White' at the 2010 International Wine Challenge in London.
Underlining its value, that same gold-medal winner was on sale here for a shade under €10 a bottle. And worth twice that…
Pushing the boundaries ever-further, a growing number of Abruzzo wineries are now producing a sparkling Pecorino. With variable results, it has to be said, but one of the originals – and for me, still one of the very best – can be found at Cantina Colle Moro just outside Lanciano. At under €5 a bottle, you'd be forgiven at looking askance at this, but it really is right up there with the best Prosecco and I reckon with a little more sum and substance to it as well.
Simply Red
Since 2003, Montepulciano from the northern Abruzzo province of Teramo – labelled as Colline Teramane – has enjoyed DOCG status, the highest rating that an Italian wine can achieve.
But because nothing in Italy is ever remotely simple, don't let that fool you into thinking that only Teramo produces top-class Montepulciano. Because it doesn't.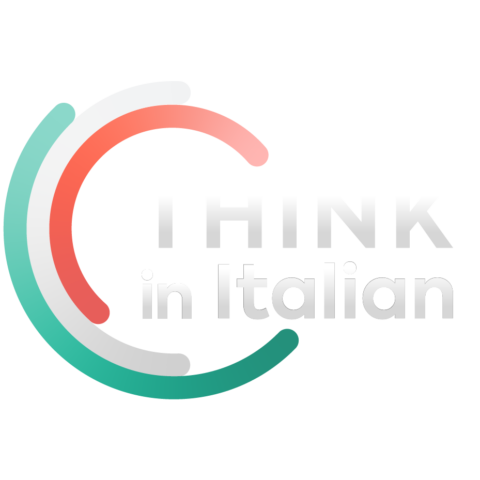 Stop reading, start speaking
Stop translating in your head and start speaking Italian for real with the only audio course that prompt you to speak.
Redrafting of Italian wine rankings could soon see a new rash of DOCG Montepulciano from all over Abruzzo and there are genuinely so many excellent wines available, that aside from saying if you're looking at Teramo, you won't go far wrong if producers like Illuminati, Villa Medoro or Nicodemi are on the label, it makes more sense for me to concentrate on the excellent reds produced on my own patch here in Chieti province, in Abruzzo's south.
I said a little earlier that Montepulciano was a versatile grape – and here are three wines that bear that out. From the stellar Masciarelli winery, by common consent, one of Abruzzo's top-3, is the liquid velvet of the Marina Cvetic Montpulciano, a top-of-the-range line named for the wife of the winery's late driving force Gianni Masciarelli.
A wine of depth and potency, nudging 15%, with an initial dryness opening into a mouth-filling burst of trademark red cherry, with almost claret-like hints of tobacco and liquorice.
Or head for the Pasetti winery near the Adriatic Coast and pick-up a bottle of their fabulous, racy Testarossa, which surely has the most eye-catching label and sexiest bottle in which you'll find any premium wine ! A little lighter and more approachable perhaps than the Masciarelli offering, but again with that zingy cherry and red fruit juiciness that's so instantly appealing.
The good news is that both these are available outside Italy. The bad news is they'll cost you more than the €15-20 you'll pay here.
Abruzzo's Current Star Winery
And so to the final bottle. And hereby hangs a tale… In 2011, the Cantina Orsogna co-op in the small town of Orsogna about 1okms from us was named 'Abruzzo Winery of the Year.' Cue polite applause.
In 2012, the prestigious VinItaly organisation made Cantina Orsogna their 'Italian Winery of the Year.' Which was simply sensational, because in the greater scheme of Italian wine production, the Cantina is tiny,  with a product range of scarcely a dozen different wines.
But what wines…
Even that said however, you don't get named Italy's best winery just for making nice wines. No. But where Cantina Orsogna are making a name for themselves is in producing some almost supernaturally good blended wines and the jewel in their crown is an 80% Montepulciano, 20% Merlot blend called Malverno, which at the last count had picked up enough gold medals at wine expos around Europe to rival Usain Bolt.
Here's a wine of extraordinary depth and complexity, with Montepulciano's 'up-front' qualities tempered, softened and lengthened by the addition of Merlot. It's an inspired  and voluptuous combination, coming in at a heady 14.5% – and at about €10 a bottle, it's a steal.
The first then of the 'Super Abruzzans' ? Though Cantina Orsogna also makes a terrifically good organic Montepulciano, (and organic wine is surely another Italian growth area to be dealt with another day), it's their innovative and top-quality blends, executed with incredible skill and attention to detail, that's  earned them their accolades.
If you come across their wines – do buy them, try them and see for yourself what the fuss is all about.
By David Brenner
In 2007, after a lengthy career as a television broadcast journalist in the UK – latterly with BBC World – David, his wife Pauline and their three cats moved to Abruzzo , where they now run Villasfor2, providing three holiday rental villas just for couples. And in addition to his passion for discovering and promoting Italian wine David's regular AboutAbruzzo blog charts daily life in this little-known region of Italy.