There is this old saying in English 'You are what you eat', well, the Italian equivalent might well be 'You are what you wear', and of course to wear the right gear, you need the right figure. Yes, this beautiful country adores beautiful people and Italians will go to great lengths to develop and maintain their beauty, and keep the kilos at bay.
The wise ones, and Italy does not lack people of this ilk, exercise. This may mean they ski, run, or work out in the local gym. Milan is full of gyms. They cater for all walks of society, so you have everything from places for the body building band, no nonsense gyms for the serious fitness freak, smart trendy gyms for the health conscious young professional and luxury private gyms for Milan's plentiful celebrity population (there are two main TV stations here, and that's only for starters).
Gyms are quite effective ways of keeping that waistline under some control, but I've always found the places to be dull and soulless – plus you have to pay for the pain. Personally, when I am in an exercise phase, I prefer to do something which will allow me to have a change of scene, which is why I like the idea (note the use of 'like the idea'!) of running and cycling. As with all exercise, you need to keep at it if you want to see and retain its effects. However, judging by the market here, many would like to find a magic way of evaporating their fat away.
The market in Italy caters to these high hopers in various ingenious ways. First off, we have the machines. Often TV advertised, these devices come with exciting sounding names, which shout 'instant weight loss' to those of a lazy disposition (like me), and who find the idea of paying and going to some gym too terrible to contemplate. If the temptation and promise offered by what you could say are odd re-vamped medieval torture contraptions does not convince you to dig out your credit card, then the electronic muscle stimulators may well do. Currently, there is a brand of these miracle gadgets which has been super plugged on the TV. You can't beat these things, you just lie there and twitch those extra kilos off. Well, it must be true coz that is what the ad implies.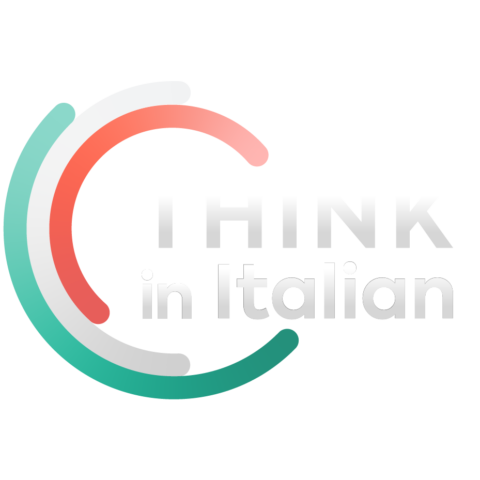 Stop reading, start speaking
Stop translating in your head and start speaking Italian for real with the only audio course that prompt you to speak.
Should the thought of twitching those pounds away not capture your imagination, then you could of course opt for the amazing calorie blocking pills. Available either through your local pharmacist (!) or by mail order, these pills enable you to eat as normal but at the same time see those extra kilos cascade away. Amazing! Even more amazing is the fact that this stuff is advertised on TV. I'm not going to say the ads are making fraudulent promises.
For those suffering, alas, from both an excess of weight, and cash, there is the quick way to shed pounds and keep those all important looks. Your favourite plastic surgeon will be more than happy to slice away those intrusive layers of flab for a generous contribution towards the cost of new tyres for his three new Ferraris. Mr B, the top politico in the country has been resorting to the cosmetic scalpel to maintain his youthful good looks. He is by no means alone.
Others, mainly of the fairer sex, often throw good money at the multitude of slimming centres here, which are so pleased to be able to help you reduce the level of your bank account, probably at a faster rate than the reduction in your calorie intake, not to mention, weight.
Those who are unlucky enough not be able to afford the knife, or those who still have some Euros left after having invested in pills, machines or stimulating experiences, can go to see a nutritionist, who will discover what foods do or do not cause your body to expand and who will suggest that some light exercise may also help prevent those love handles.
Very few people, Italian or otherwise, realise that there is just no easy way to watch your weight. Then there are those awful people who are able to eat just whatever they damn well like, do no exercise and never get fat. Like my other half, bless her little cotton socks.
It's amazing what thoughts go through your head when you are battling the bulge.