Italy Chronicles contributor Lorenza Bacino recently visited the northern Italian city of Turin and was impressed.
Here is part one of a two part feature on Lorenza's tips on where to go and what to see on a visit to Turin. By the way, you may need a long weekend to see and do everything Lorenza did. Over to you, Lorenza…
Even when it rains in Turin it doesn't matter. With about 18km of porticos criss-crossing the city you can rest assured you'll reach your destination without getting too wet. And if you're visiting for a few days there's plenty to keep you entertained with over 40 museums to choose from, 15 Palazzi Reali (Royal Palaces) and lots of parks and green spaces. Lorenza Bacino says you'll be enchanted by this elegant and often overlooked city.
Royal Palaces and Museums
I begin my visit in the centre of town, in Piazza Castello and head straight for the double faceted Palazzo Madama. It's raining and I want to be inside. The facade facing the piazza is white and baroque in style, and at the back the style is roman. I'm immediately disorientated as I have to tread on glass flooring in the entrance. It makes me feel slightly queasy as I tread unnecessarily carefully whilst gazing at the roman ruins beneath me. Palazzo Madama was originally a Roman gateway, becoming a fort in the Middle Ages and a Royal Savoy residence in the 17th and 18th centuries. It houses artwork from across all those ages so you have medieval stonework at the moat level, gothic and renaissance one floor up culminating in an opulent collection of baroque paintings, furnishings, jewellery and porcelain. Even if baroque isn't your thing, the decorative art collections are breath-taking.
Most of Turin's, many, Palazzi Reali (Royal Palaces) both in the centre of town and further afield (such as the "hunting" palace of Stupinigi, the Palace of Venaria or Rivoli Castle) have been transformed into museums and are open to the public.
You can enjoy Turin's royal past as the palaces contain sumptuous and beautifully displayed art collections from the Savoy dynasty.
If baroque doesn't rock your boat there are plenty of other museums to choose from. A particular favourite of mine is the Mole Antonelliana which is home to the Cinema Museum.
I'd heard great things about this museum, but was completely taken aback upon entering the main atrium (so was I – a must-see! – Alex – the Ed). A huge golden idol from the Italian blockbuster film Cabiria dominates the hall and I strain my neck to try and take in the enormous 167m dome. A spiral walkway winds its way up into the dome and you can enjoy an eclectic array of film memorabilia and photos along the way. It's great for kids as well as film buffs and the atmosphere is playful and engaging.
I even overcome my vertigo momentarily and allow myself to be propelled 85m into the dome, seemingly by the roots of my hair, but in reality in a glass lift through the centre of the museum. When I stumble out I'm greeted by an amazing 360 degree view of the city. I can clearly see the Royal Palaces and their gardens, the wide piazzas and the grid-like streets below and the Piazza Vittorio leading down to the Po River. The huge Gran Madre basilica overlooks the city from the other side of the river and the Alps offer a fantastic backdrop to the city.
Turin's Egypt Museum
The other 'must see' for any visitor to Turin is the Museo Egizio – the Egypt museum – as it holds the second most important collection of Egyptian artifacts in the world after the museum in Cairo. Beautifully laid out, the museum spans four large rooms.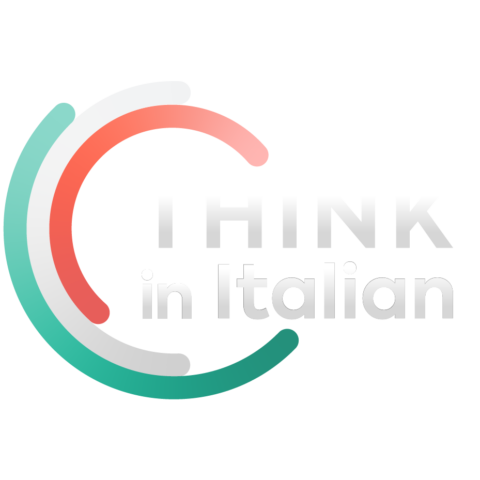 Stop reading, start speaking
Stop translating in your head and start speaking Italian for real with the only audio course that prompt you to speak.
Surprisingly, I'm practically the only visitor and can spend as much time as I want perusing the hoard of treasures.
The marble statues are displayed in semi-darkness with only a single spotlight trained on each one. I have to admit to a bit of a 'scooby-doo' moment when I pause to view dozens of mummies stored under sheets behind a glass cabinet. I feel goose-bumps all over me and the hairs on the back of my neck rise as I see one of the mummies completely exposed, replete with tufts of hair, long white teeth and gruesome fingernails. I hastily make my way to the next room and the grand Tomb of Kha. This exhibit dates from 1400 BC and contains over 500 objects in near perfect condition.
Turin's Egypt museum – Museo Egizio – is a fascinating, if at times rather spooky, place. Well worth a visit.
Now see part two of A Weekend in Turin – Bookshops, Porticos, Balloons and Magic for more Turin tips.
Some highly rated hotels and B&Bs in Turin you might like to consider:
——
Lorenza Bacino is a London-based freelance features writer. She still loves Italy despite the balloon ride and can't wait to go back for more. You can find more of her published work at Cuttings.me
Photo credits: Images by Lorenza Bacino. Mole Antonelliana image by KlausFoehl and Venaria Reale Palace photo by Valerio Manassero
Why not use Italiarail's easy to use rail ticket booking service to get Trenitalia tickets to Turin? Here's Italiarail's website.
By the way, Italychronicles.com may earn commission on Trenitalia ticket sales.