Here's part two of Lorenza Bacino's two part feature on what to do and see when spending a weekend in the tantalizing northern Italian city of Turin. If the weather is good, go up in the balloon!
If you missed it, here is part one: A Weekend in Turin – Palaces, Museums and Mummies
Soaking Up Turin's Porticos and Bookshops
The sun is beginning to appear between the clouds and I catch glimpses of the Alps as I head for the porticos to admire the many antique shop fronts. The tradition in Turin, I'm told, is to try and preserve these as much as possible, and put the new signs over the top. This strategy works well and enables the shops to retain their traditional appearance.
What I really love about this city is the plethora of independent bookshops. Some are specialists in travel and have wonderful old maps in the windows, others specialise in science or classics. If you love books you're sure to find a bookshop to lose yourself in for a while. I stumbled upon Libri da Bottega in via Romani in the Borgo Po area. It's a stone's throw from the Gran Madre Basilica and is a tiny bookshop founded and owned by Cristina Fantuzzi and Federico Bona. Cristina is charming and talks to me about the ethos behind the idea.
'It's not the 'newness' of a title which ensures it gets into the shop,' she says, 'but it's all about what people want.' She explains they have a very small and local clientele, all book lovers, who recommend and advise each other on what to read. The floor space is tiny, so she often only stocks one copy of a particular book. There's also a 'book exchange' shelf near the entrance. Once a month, they clear the shop floor and invite a writer and a small group of people to come together to talk about a particular book over dinner. And if you tell her all about the person you are buying a book for, she'll do her best to match a book with the person.
The Turin Balloon ride
Somehow I've allowed myself to be convinced that seeing Turin from way up high is a good idea. After all, the lift in the cinema museum was 85m high so why not try a balloon ride? For the past year, the Turin Eye has been taking people in a helium balloon, 150m above the city. On my last evening I bite the bullet and make my way to Piazza Borgo Dora, just behind Piazza della Repubblica to try this out. It's a clear and beautiful evening, but it's with some trepidation that I step aboard. My heart is in my throat and my feet feel heavy as lead as the balloon begins its ascent.
I manage to maintain an aura of calm, at least on the outside, and the view is worth it.
Standing on the glass panel inserted in one section of the floor of the basket is really a step too far so I enjoy the view without looking as though I'm in a hurry to be reunited with the ground.
Turin Triangles of Black and White Magic
I learn something new on this visit to Turin. And it's that Piazza Statuto near the Porta Susa train station is said to be part of continent spanning black magic triangle. The other points lie in London and San Francisco. The white triangle links Turin to Lyon in France and Prague. Piazza Statuto is built on top of an ancient Roman necropolis and was once a place where prisoners were tried and executed.
I take an evening bus tour with 'Somewhere Tours', and hear about Turin's mysterious and esoteric traditions. The guide stops at various statues, fountains and carved gateways, explaining the layers of occult and secret masonic interpretations attributed to them. Allegory and symbolism abound and whether you're interested in such themes or not, it's a fascinating take on the city for me.
Where to eat in Turin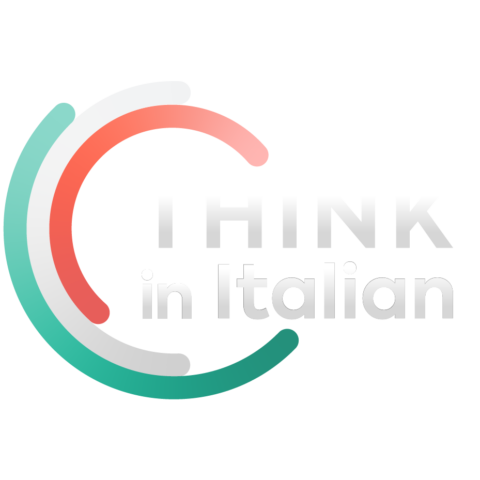 Stop reading, start speaking
Stop translating in your head and start speaking Italian for real with the only audio course that prompt you to speak.
Il Monferrato – in Via Monferrato, 6, +39 011 8190661/0118190674 – Serves delicious and traditional food from the region. They also do evening tram rides or boat trips on the river over dinner.
E' Cucina in via Bertola, 27/a tel. (+39) 011.5629038 – [email protected] Delicious and cheap. No menu and no fuss. You get what's on offer which is either meat, fish or vegetarian. Great atmosphere and great fun (Seconded! – Alex, the Ed).
Il Bicerin has been making chocolate since 1763 and is the café storico – historic cafe – where you can enjoy the traditional 'bicerin' layered drink. On top is soft tepid 'crema di latte' – 'creamy milk' , a layer of coffee and finally a layer of chocolate on the bottom.
Guido Gobino at http://www.guidogobino.it in Via Lagrange. The place to buy Turin's traditional giandujotti chocolates and more. A delectable experience for any chocaholic.
Grom in Piazza Paleocapa, 1/D tel – +39 011 5119067 for some of the best traditional ice cream in town.
Take some of Italy's Gastronomy, and wine, home with you!
Eataly – Out in the Lingotto area of Turin. A huge food emporium espousing the 'slow food' ethos of locally sourced products. The displays of sauces, pastas, breads and biscuits are a work of art and you can enjoy reading the newspapers whilst sampling a glass of wine or nibbling on delicious cheeses or hams.
Text and Photos by Lorenza Bacino.
——
Lorenza Bacino is a London-based freelance features writer. She still loves Italy despite the balloon ride and can't wait to go back for more. You can find more of her published work at Cuttings.me