After a few failed attempts to meet up with Kiwi photographer and fellow blogger, Di Mackey, we finally managed to hook up and spent a day wandering, and photographing, the delightful streets of the sleepy Italian town of Pavia.
Actually, we spent more time chewing the cud than snapping away, but neither of us had any particular objectives, so we just walked, talked, and snapped at things which caught our eyes.  As with most Italian cities, there is plenty in Pavia to keep a keen photographer happy as Larry, and you will see one or two of the shots I took in this post.
I don't visit Pavia too often, but when I go, I like it.  The narrow streets which make up the centre of this quiet northern Italian town just add to its appeal, and to add to Pavia's subtle charm there is also a river on its doorstep in the form of the Ticino.  And the covered bridge over the Ticino is worth seeing too.
Peaceful Pavia
Easily reachable by train from either Milan or Genova, which is where Di is staying, Pavia is well worth a day, and is not short of things to see, although perhaps the best thing about the town is its deliciously quiet narrow streets.
No hoards of tourists, nor horn honking drivers to dominate the centre.  As Di observed, Pavia appeared to have come through the second world war unscathed, which is quite probably why most of the centre is in such lovely condition.  The buildings and their pastel colours are gorgeous.  Then there are all the different piazzas, where you will often find an outdoor bar, restaurant or ice cream shop to help you relax and keep that summer heat at bay.
In one of Pavia's peaceful piazzas Di and I dined on 'fritto misto', which is mixed fried seafood.  The good food was washed down with a light Pino Grigo white wine.  It was a very pleasant day, and I discovered that Di really is quite an Itaolfile too.  She appears to find Genoa, I think it is true to say, a little more appealing than her base in Europe which is Antwerp.  Oddly enough, I believe she commented that the coastline around Genoa reminded her of certain similar spots in New Zealand.
For those, including stray Kiwis, who find the summer heat oppressive, on the left hand side, towards the Ticino river end, of the Corso Strada Nuova road, there is a little ice cream shop, which sells a very good creamy lemon granita (a granita is a flavoured drink made of ice).  Very refreshing.
As well as drinking granita  and chatting about cameras; both of us were armed with our respective Canon gear; she told me some rather interesting things about aspects of supposedly sober north European Belgium.  More of this in another post.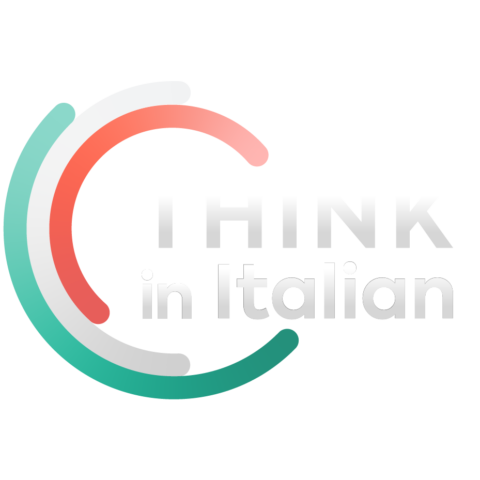 Stop reading, start speaking
Stop translating in your head and start speaking Italian for real with the only audio course that prompt you to speak.
How about some photos?
Images of Pavia
To give you a flavour of what Pavia has to offer, here are some images from our lazy Sunday meanderings:
Bet you can't guess why I gave the photo above the title of 'Pizza Street'!
This was taken from Pavia's interesting covered bridge, which looks like this on the inside:
And finally, here is a shot of a weather beaten pair of shutters.  I loved the colours and textures.
For some more photographs of Pavia, you can visit my Pavia collection, only 13 photos at the moment, on Flickr.  If you do visit, you will find an image of an intriguing building on stilts, and a photo of Di fiddling with her sophisticated Canon EOS 5d mark 2.  She let me use the EOS 5d, and I drooled over it.  Very nice piece of kit, but, alas, a wee bit out of my price range.  I loved Di's lenses too.  Note to Canon Europe marketing people: I'd be happy to undertake a long term test of a Canon 5d, and a selection of lenses too! 😉
If you would like to check out Di's photography, which I have been a fan of for some time, you should pop over to her new website Di Mackey.com, where you will also find Di's blog.  In said blog, Di has been journalling her Genoa exploits, and, amongst other tales, you will be able to read about her close encounter with some of the local scorpions (Yes, there are scorpions in Italy!).  Here is Di Mackey's Blog.
Good company, good place, great day!  And thanks to Di for making me very curious as to how Europeans perceive each other, which is something I'll be looking into and writing about another time…
More on Pavia can be found, in English, on good old Wikipedia:  Pavia, Italy