I have to admit I had my doubts about a city break with kids, but my recent family holiday in Rome may just have converted me, despite the relentless heat and the odd bout of whinging.  Rome, though, has a surprising amount to offer young children and keep them occupied for hours.
Kids, especially bloodthirsty little boys, love gladiators.  They love all the ghoulish legends and the mystery too – and Rome has all of this and more in abundance.  From the Colosseum, to the Forum, to the Villa Borghese, to the Vatican, children's imaginations are stimulated at every twist and turn in the Eternal City that is Rome.
My nine-year-old had just studied the Romans at school, so his mind was bubbling away with globs of historical information.  He was itching to get his hands on one of the audio guides you sometimes get with your ticket to the Colosseum.  His insistence paid off in the end, as the queues were atrocious, even at ten in the morning.  Choosing to get an audio guide meant we were able to join a shorter queue and enter the Rome's magnificent arena more quickly.  It was a blessing on a personal level too, as I couldn't hope to answer the endless stream questions which tumbled out of his mouth at breakneck speed.  He found out from his audio guide, , much to his glee, that during the opening ceremony in AD 80 some 5000 animals and gladiators were slaughtered in a killing frenzy that lasted for 100 days.  Apparently a whale was built for the occasion and when it opened its mouth, starving bears were released to fight the gladiators!  What more can a nine-year-old boy wish for?
Along with your Colosseum ticket, you can also visit Rome's Forum, which includes access to the whole site.  We quickly found the spot where Caesar was stabbed by Brutus (23 times, I was confidently informed by my budding historian).  At every step, you stumble across another stone which recounts yet another chapter in the long history of the Eternal City.
And if it's the gladiators that keep them going, the Museo Virtuale di Roma Antica, (the Virtual Museum of Ancient Rome), is just a stone's throw away.  Here you can experience how the gladiators felt as they waited their turns to entering the arena, and a short 3D film takes you around the Forum and the Colosseum in an attempt to show you what life was really like at the time.  You even get to dress up in Gladiator or Emperor garb on your way out!
The Wonder of Water
Rome has an abundance of fountains, large or small, ornate or inconspicuous, where you can replenish your water bottles and have a water fight at the same time.  Sometimes it's just enough to take a break and gaze at the beauty of the Trevi Fountain.  We remembered to throw our coin over our left shoulders with our right hands to ensure our speedy return.  It's a good thing to do anyway, as every week thousands of euros are collected and given to the charity, Caritas. They use the money to buy food and clothes for those in need.
Piazza Navona is awash with fountains and artists.  A bit too many artists for my liking, however they proved to be of huge interest to my six-year-old daughter who demanded a small picture from an artist as he was creating it.  None of the other pictures on display would do, and he kindly finished it especially for her and wrote a dedication on the back.  I couldn't refuse the offer and she was absolutely delighted.  The picture was of the Spanish Steps which is where we headed after to enjoy a Roman ice-cream and watch the world go by.
La Barcaccia fountain at the foot of the steps was also much appreciated by the children and they were able to step onto a part of it and take a drink of Roman water.
St Peter's Basilica and the Vatican
St Peter's was a daunting task, but the queues moved swiftly and once inside, the Basilica is simply breathtaking.  You don't need to be overtly religious to appreciate what's on offer.  On your right as you enter, is the most beautiful and moving sculpture of Michaelangelo's Pieta – it's not to be missed.  The kids thought the Dome was fabulous and were bowled over by the sheer dimensions of it all.
Gardens and Galleries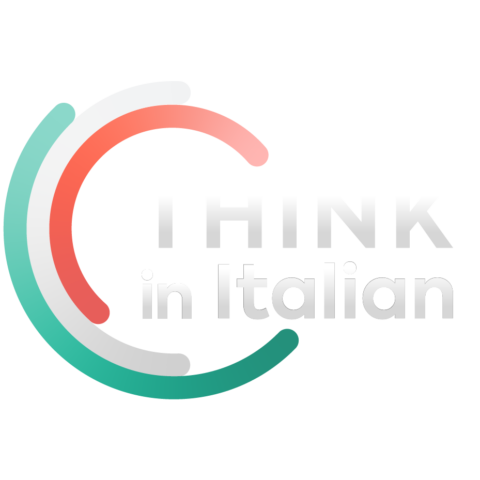 Stop reading, start speaking
Stop translating in your head and start speaking Italian for real with the only audio course that prompt you to speak.
To sooth your weary bones and ears (the traffic is undeniably appalling), you can escape to the Villa Borghese just above the Piazza del Popolo and stroll under the shade of the trees.  You can rent a bike quite cheaply, or even better, a rickshaw for the whole family. They're electric and are easy to use and have a cover to protect you from the heat of the sun.  If you have the energy, you can rent a small rowing boat on the lake in the Borghese gardens.  It's a peaceful spot and the lake is full of turtles and enormous carp.
One of the most impressive private Renaissance and Baroque art collections in the world is housed at the Borghese Galleries.  You'll need to book a few days in advance to get tickets, and time is limited to two-hour slots.  Even the children were inspired by Bernini's marble statues and both whipped out their sketch books to have a go.
And when you've run out of steam as far as culture goes, the Zoo just beyond the Villa Borghese takes you far from the hordes.  It's quiet and well kept and has a large red crocodile in the fountain at the entrance which is an attraction in itself!  We managed to spend a quiet day away from it all, enjoying the animals and just taking some time out from the frenetic streets.
One of my favourite gardens to escape to is the Giardino degli Aranci, on the Aventine hill.  The view of the city from the walls of the garden is wonderful and there really are oranges in the trees. A short walk up from the park is the Villa Malta. It's worth peeking through the keyhole for a great view of St Peter's Basilica.
If it's too hot for the city, it's worth remembering that the nearest beach at Ostia is a short train ride away, from the Piramide underground station.  It's not the best the Mediterranean can offer, but it sure can appease cranky kids after days of traipsing around Rome!
A Family Success!
Our family Roman holiday was a great success on all fronts.  There is something to keep everyone happy and interested in this wonderful city.  The only thing to really watch out for when going with young children is the anarchic driving habits of the Romans. And please take note that no one ever stops on a zebra crossing – they seem to have no purpose whatsoever except that if you do get knocked over on them, the driver would be at fault and have to pay up.  Small consolation indeed!
Text by Lorenza Bacino. Photos by Lorenza and Romans photo by Alex.

By Lorenza Bacino
About Lorenza
Lorenza was born in Italy but grew up in London although she has spent most of the last 20 years living and working abroad before returning to London with her family. Her ties with Italy remain strong and she spends most summers at her family's 'Castello' in Piedmont. The travel bug never really left her, and she can't wait for her kids to be old enough for her to go backpacking with them. Ageing knees permitting of course.
Lorenza is a freelance journalist who has contributed articles to The Guardian.co.uk and she is available for hire. You can see examples of Lorenza's writing here: Lorenza Bacino on Cuttings.me
You can contact Lorenza through her Linked In profile: Lorenza Bacino on Linked In