Yesterday I spent an interesting afternoon at the Affordable Art fair in Milan where I met English artist Paul Critchley, his lovely wife Helen, and a few other people I've bumped into while checking out the art scene elsewhere in Milan.
I even met former Blue Vertigo singer turned artist Andy who, it has to be said gave me one of those 'who heck are you' kind of looks!  Andy's reaction was not wholly unexpected as we'd chatted some two years ago at a Fiat 500 pop art event, and I did not expect him to remember me at all.  Very politely, he asked at one point, 'Weren't you the guy who photographed me at the Fiat thing?', probably to make me feel better.  Nice guy and still doing his eye catching art too.
As well as the inimitable laid-back Andy, I also met a sculptor called Brunivo Buttarelli, who the ever traveling Critchley had met in Moscow and video-maker Daniele della Valle who is heavily involved in an innovative project called artmap.tv – a web based map service which allows art buffs to find out what is going on art-wise all over the world and in the cities and towns in which they live.
artmap.tv is an undeniably handy service and is something which those traveling, either for business or pleasure, could use to find exhibitions and art shows wherever they find themselves.  All the best to Daniele and the rest of his team on the artmap project.  I would thoroughly recommend checking out the artmap.tv website: artmap.tv
In between meeting interested people and viewing an incredible variety of works of art, I enjoyed chatting with Paul Critchley and his wife Helen about the trials and tribulations of life and the art business in Italy, as well as drinking copious quantities of wine and, later on, prosecco.
Paul, who's been painting for many years, and won the Stowells of Chelsea art prize in 1982, amongst other accolades, creates incredible and very approachable work.  What caught my eye was his mastery of perspective.  Some of Paul's work appears to be 3 dimensional and occasionally is enhanced with added features which add to the three dimensional feel.  I found myself wondering whether some of his work was indeed sculpture, when in actual fact it was painting.  Very clever and very well done.
Here is an example of Paul Critchley's ability to create an illusion of three dimensions from two:
Very clever, is it not?  And they look even better in the flesh.  It's no wonder that Paul's telephone images have caught the eyes of many, including, I believe, the odd telephone company.
Aside from the intriguing work of Paul Critchely, there was lots more to see at the Milan edition of the Affordable Art fair.
Here are some photograph's I took in an attempt to capture the flavor of the event:
There were lots of paintings, some of which where highly original, such as these:
Paul and Helen told me that the Affordable Art fair had been slow in terms of visitor numbers and sales initially.  Although lots of people turned up on Saturday, not that many sales were being made even if I did spot a few people who had made purchases.
Post Art Fair Prosecco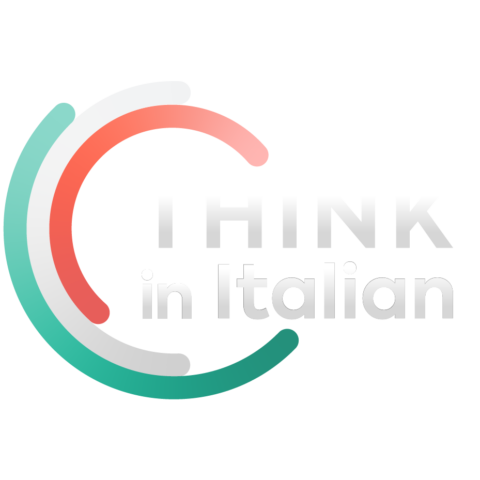 Stop reading, start speaking
Stop translating in your head and start speaking Italian for real with the only audio course that prompt you to speak.
After the fair had finished for the day, at the behest of Paul and Helen, I went to the evening buffet which had been put on for exhibitors.  It was here that I imbibed lots of good Italian prosecco and chatted with a few more gallery owners and the event's organizers.  I did not chat to the lovely Manuela who is shown in the picture on the right, but could not resist photographing this extremely cute, in my book, young lady from Sardinia.
I was told by the representative of The Delicate Mayhem Gallery of London, Eleanor, that items in the €1,250 to €1,500 price range were selling, although items at the top of the art fair's price limit – which is €5,000, were not selling as well as perhaps they might have been in view of crisis worries which are keeping art spending down.
Certain gallery owners anticipated the crisis conditions and filled their stands with art in the €1,250 to €1,500 price range.  It was possible to find items for €100.
Laura, one of the Affordable Art fair organizers was happy with the way the fair was going and said that attendance numbers were up around 30% on last year's edition.  Final attendance numbers will not be available until the fair ends.
I did not make any purchases, partly because I was not really there to buy art and partly because the choice was bewildering.  There really was something for all tastes, from abstract to figurative, photography to sculpture.
All in all, fascinating.  Oh, and I'm going back today to give Paul Critchley a hand to dismantle his stand and to have a chat about an idea I had which might help him sell a few more examples of his art.
Forthcoming Affordable Art Fairs
Here are dates and venues of Affordable Art Fairs around the world, including another Italian edition in Rome in October, 2012.
See Paul Critchley in Abruzzo
If you want to see Paul Critchley's work "in the flesh", then you can, if you head for the Italian region of Abruzzo, which is were he and his wife Helen are doing up a house.  For tips on Abruzzo, try the About Abruzzo website which is run by Noel, the person who introduced me to Paul Critchley.  Thanks Noel!
Mikamai Sponsor the Affordable Art Fair
I was also very pleased to see that an innovative Italian coding company I know of, and have written about: Mikamai was one of the sponsors of the Affordable Art fair in Milan.
——
All photographs by Alex Roe using a Fujifilm X100