The appearance of Silvio Berlusconi on the popular Servizio Pubblico political chat show on Thursday evening in Italy had been much anticipated.
Presented by one Michele Santoro who is openly critical of Berlusconi, Servizio Pubblico has rubbed Berlusconi the wrong way on more than one occasion, so everyone in Italy was expecting sparks to fly on this evening's program. Nobody really expected Berlusconi to dare come face to face with Santoro. Many expected Berlusconi to come off worse, in the event he did not. Quite the opposite, in fact.
Bets were being taken on just when Berlusconi would storm off in a huff, as he has been known to do when facing probing questions, but despite expectations, Italy's media magnate orange-tinted billionaire ex-prime minister held his ground masterfully. Berlusconi kept his cool, even attempting at one point to hug presenter Santoro, who rejected his advances.
There were a few heated moments, but they blew over. Berlusconi was extraordinarily good humored.
Owing to Berlusconi's appearance, Servizio Pubblico, visible on Italy's La 7 televison channel and on the web, attracted a record 9 million viewers. The show also generated at least 75,000 tweets.
Berlisconi 5 – Chat Show Opponents 0
If the program had been a football match, the score would have been 5 – 0 to Berlusconi. He was obviously well prepared for the attacks and comments on scandals and other Berlusconi related intrigues, but he fended off the digs with uncanny aplomb, effectively out classing the people who everyone expected would drill him into the ground.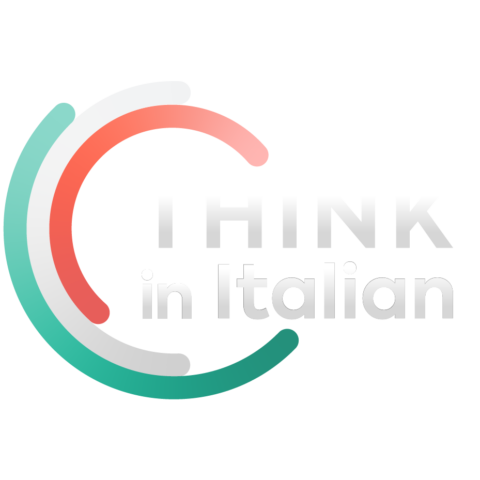 Stop reading, start speaking
Stop translating in your head and start speaking Italian for real with the only audio course that prompt you to speak.
As well as Santoro, there was long time critic of Berlusconi, Italian journalist Marco Travaglio who is famous for his monologue accounts of scandals and other goings on in Italy. Travaglio subjected Berlusconi to a couple of these monologues listing the question marks and scandals Berlusconi has been caught up in, but the multi-billionaire was not phased at all. Far from it.
Berlusconi knew he was going to be given a hard time by Santoro and his team, he also knew that millions of Italians would tune in expecting to see Berlusconi being shredded by difficult questions, but it did not happen.
Instead, millions of Italians will now be wondering whether Berlusconi is really such a bad guy after all.
General elections are to be held in Italy in late February and Berlusconi is angling for another stab at power, albeit not as prime minister – at least for now. After his performance, opinion polls are likely to show an increase in the popularity of Berlusconi and his PdL party.
Love him or hate him, Silvio Berlusconi has oodles of charisma and that is something Italians find attractive. There are few others in Italy who can hold a candle to him and he is an excellent communicator.
Before tonight, Berlusconi's chances in the elections were looking grim. Now, though, he has probably re-established himself as a strong contender.
Italy may end up with Berlusconi as its prime minister yet again.