The owners of this bed and breakfast in Italy, American Valerie and her one time singing butcher Italian husband Giancarlo also organise personal tours of the area in which their villa is located.  These tours are an integral part of the bed and breakfast package offered by Villa Tre Angeli.
To find out a little more about this bed and breakfast in Italy, near which, apparently, Count Dracula once stayed, please dare to keep reading.
Lap Up the Owner's Extensive Local Knowledge
In Valerie and Giancarlo's own words:
Villa Tre Angeli is a Bed and Breakfast that offers personal tours for its guests quite unlike the tours offered by big tour agencies. We are a family that loves meeting people and showing those areas that they otherwise would not see on their own.


Le Cinque Terre, Italy


Living in the Emilia Romagna area and very close to the Riviera, we take our guests to medieval towns, Roman ruins and seaside villages that Italians love to visit and not many tourists will be found along the way. Wine tasting, Prosciuto and Parmesan factories, castles, Italian festivals and open markets are among some of the sites to enjoy.

We custom fit your tour to your liking. For those of you that enjoy the great outdoors, we have lovely mountains and panoramas to adore after a vigorous hike on the local trails. The winter becomes peaceful and at times covered in snow. Spring offers beautiful wild flowers, summer has outdoor fests with live music and in Autumn there are mushrooms and chestnuts to gather.

Experience the Italy Italians love!
If you do decide to stay here, you can even explore the medieval towns of Compiano, Castel' Arquato and Bardi, where Count Dracula apparently stayed, or venture off the beaten path and visit Roman ruins in Veleia, Luni and lovely Lucca.
If you happen to see any vampires while staying at this bed and breakfast, then please write and let me know, if you survive, that is!  And if you hear what sounds like a particularly large mosquito, then watch out!
Location
Place:  Bedonia, Italy – quite close to Genoa and the Cinque Terre

Region:  Emilia Romagna Region, Northern Italy
Location Map:
Website:  Villa Tre Angeli
Information about tours:  Villa Tre Angeli Tour Programs
Read what others have been saying about Villa Tre Angeli – all very positive.
The Owners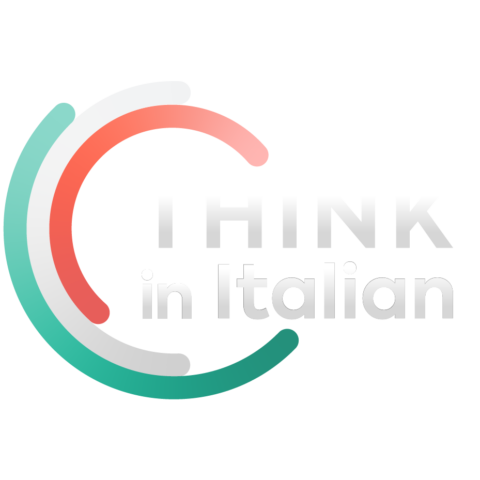 Stop reading, start speaking
Stop translating in your head and start speaking Italian for real with the only audio course that prompt you to speak.
Giancarlo, a native of the Parma region, can boast an extensive knowledge of local and regional history.  Gregarious and outgoing, he is always happy to share stories and music with friends.  Giancarlo has been at various times, a carpenter, singing butcher, and bus driver.
Expat Valerie who is native of Spring Lake, New Jersey USA, comes from a family with origins in the Ligurian region of Italy.  Valerie who has a Masters degree in Art and Theatre has been a teacher and artist who sculpts and paints.
The couple have three children and so will know a thing or two about bringing up kids in Italy.
The Tre Angeli bed and breakfast specialises in offering offering tours as part of their bed and breakfast package, so if you are simply looking for a place to stay for a night or two, then this may not be the place for you.  I shall be contacting the owners shortly to verfy this.
Facilities
Most rooms are mini apartments that sleep 2, with a queen size bed, armoire, night table and dresser.
The sitting area/kitchen has a table and chairs, divan, cooker, fridge, sink, utensils for cooking and TV.
The bathrooms have all new fixtures and appliances with WC, sink, bide and shower.
One sleeps 4 with a queen size bed in one room and 2 single beds in the day area and one sleeps 5, with a queen size bed in one room and one single bed and bunk beds in the day area.  This particular apartment has a full size, fully equipped kitchen separate from the TV area.
2 rooms are efficiencies. One that sleeps 2, with 2 single beds and the other that sleeps 1, with a single bed, both with table and chairs, sink, stove top, fridge, toaster oven, utensils, TV and chair. Their bathroom has a WC, sink and shower.
Everyone has access to a washer and dryer on the premises.
Garlic, holy water, wooden stakes, silver bullets and other vampire fighting paraphernalia available upon request.  Anyone called Buffy stays for free! (Just joking – Alex)
Notes on accommodation
Children are welcome.  Babysitter available upon request. No air-conditioning, – not needed since the town stays cool in the summer evenings.  Every room has a fan. Heat is always used when needed.
There are no dishwashers in the apartments.
Accessibility
Not adapted for those who cannot use the stairs.
Outside
The garden has a swing chair, BBQ, tables, chairs and umbrella, table tennis, swing set and trampoline for kids.
Within walking distance of the villa there is a public pool along with volley ball and tennis courts.
Coast/Beach
The Italian riviera is 1½ hour's away by car.
Special interest holidays
Italian cooking lessons available upon request by an Italian chef or a local housewife that makes everything from scratch (your choice).  Water colour classes are enjoyed on the mountain, while you capture the glorious views of the surrounding countryside and hills.