There can't be too many Italian red wines that share Valpolicella's versatility.
At its most basic, it's generally a good-natured, cherry-tinted, quaffable red that's perfect with any pasta or pizza. But at the top end of the scale, it also lends its name to three of Italy's very best wines: Amarone, Ripasso and Recioto.
The latter – Recioto – falls outside the scope of these notes – basically because it's a wine I've never tasted! To emphasise Valpolicella's versatility, Recioto's a sweet red wine – but interestingly, Amarone – a dry wine – is made with virtually identical techniques.
Amarone – A Perfect Partner For Good Food
Both Amarone and and Recioto's principal ingredient are semi-dried grapes, either simply left on the vine to shrivel in the sun; or picked as normal and then spread on mats to be semi-dried either naturally or artificially.
Three principal grape varieties are found in all Valpolicella. In order of the proportions in which they're used in the wine-making process, these are Corvina, Rondinella and Molinara.
For Recioto, the fermentation process after the crushing of the semi-dried grapes is stopped before all the residual natural sugars have been fermented-out, thus giving a sweet wine.
For Amarone however, that fermentation is allowed to continue until the sugar's gone. The resulting young wine is then aged in wood for at least a year before being released generally five years after the vintage, by when it'll be a rich, full-bodied wine with distinct hints of raisin and dried figs to go alongside Valpolicella's more usual cherry notes, plus real strength – at least 14% and generally higher.
Not a wine for indefinite keeping – around 20 years is reckoned to be the benchmark – and right now, look out for the excellent (and plentiful) 2006 vintage.
Traditionally, rich, robust Valpolicella Amarone is drunk with similarly rich, robust food. Think long, slow braises; game; and though not especially Italian, but extremely good, pork cooked with prunes.
In Italy, Volpolicella Amarone can take the place of Port as an end-of-meal glass to be enjoyed not with Stilton (though that'd probably go pretty well), but mature Parmesan.
Ripasso – Intriguing And Innovative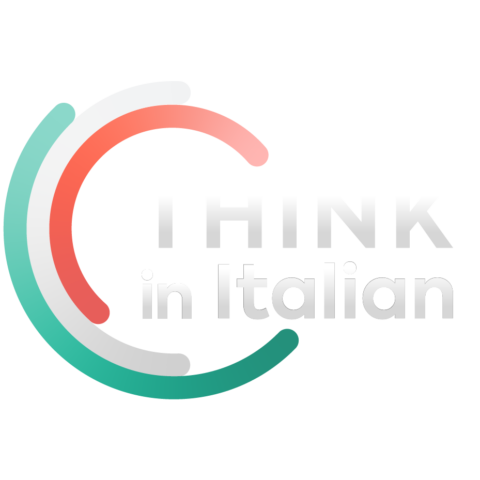 Stop reading, start speaking
Stop translating in your head and start speaking Italian for real with the only audio course that prompt you to speak.
While Recioto is a wine of enormous antiquity, (but I have to confess I honestly don't know whether Amarone has a similarly long lineage), Valpolicella Ripasso in its current form is a wine that's well under 50 years old, 'invented' – if that's the right word – by the celebrated producers Masi in the 1980s.
The technique is simple. At its basis is 'regular' Valpolicella, which can be 'Superiore' (aged for a year); or – more usually – Superiore Classico, from the original Valpolicella production area between Verona and Lake Garda.
Once this basic Valpolicella has been made, it's 'repassed' – ('ripasso') – over the left-over grape skins that have been used to make Amarone or Recioto. (Those with better palates than mine claim the Recioto residues make a fractionally sweeter Ripasso than those from Amarone.)
But irrespective of their provenance, the contact between new wine and old skins prompts a secondary fermentation which results in a richer and more complex wine than 'ordinary' Valpolicella, but with a little less finesse, quality and power than a Valpolicella Amarone.
Usually, Valpolicalla Ripasso is very good wine. Cheaper than Amarone, but with intriguing hints of the heights that Amarone can achieve. Drink and enjoy it when you'd enjoy a good bottle of Valpolicella Classico at its best, within 3-5 years of the vintage.
Looking at a few current wine-lists from outside Italy, it seems Ripasso's becoming something of a go-to trendy red. Hope this popularity doesn't result in the usual collapse in standards and commensurate rocketing of price…
In fact, Ripasso's current popularity has already resulted in one unexpected side-effect. Because there's only a finite amount of left-over Amarone/Recioto grape-skins to go round, some makers are specially drying Valpolicella grape varieties not to make more Amarone/Recioto – but for the express purpose of making Ripasso. (A process that's quicker – and therefore cheaper…)
In Italy, a decent bottle of Valpolicella Ripasso will cost around €10. An Amarone at least double that. Both happily recommended.
By David Brenner
In 2007, after a lengthy career as a television broadcast journalist in the UK – latterly with BBC World – David, his wife Pauline and their three cats moved to Abruzzo , where they now run Villasfor2, providing three holiday rental villas just for couples. Wine lovers who go stay with David, will be able to have long, interesting chats with him about Italy's many wonderful wines. If you are not a wine buff, David may well end up converting you!
In addition to his passion for discovering and promoting Italian wine, David's regular AboutAbruzzo blog charts daily life in this little-known region of Italy.