Italy, being a mountainous nation, has valleys pretty much everywhere. Well, the other day I was contacted by someone who wanted to promote tourism to just one of these many, many valleys.
The valley this individual wants to promote tourism in lies in Tuscany. Yes, I know the whole world and its father tends to head for Tuscany when it comes to Italy, but many tend to overlook certain areas because they make a beeline for the tourism hotspots. Think Florence, Siena, Lucca, San Gimignano and Pisa.
Anywhere in between tends to get overlooked. Another example of a Tuscan valley which would benefit from greater visibility is where Italy Chronicles write Jenny M Want often finds herself – the Serchio Valley – a charming spot indeed, but one of many thousands.
Just how can one go about pointing tourists towards Italy's largely unknown multitude of valleys? Not an easy nut to crack! However, I do have one or two ideas on how this might be achieved.
Valley's of Italy Website
One thing which could be done would be to set up a Valleys of Italy website, which, in turn, could be divided up by region. Italy has 20 regions, so doing this would not be too hard. To an extent, users could add the valleys themselves along with photographs, notes on places to eat, what to see, where to stay, and what to do. Regional curators could then check and amend the information as necessary.
In an ideal world, such a website would be available in a selection of languages.
Such a site would also prove useful as a resource for the promotion of tourism as a whole in Italy. If access where granted to visitor stats by the site owner, Italy's tourist authorities would know which areas are doing OK and which areas need a hand. Then, if, for example, the Serchio valley had fewer visitors than Valtellina, someone could be charged with promoting it. Site visitor numbers would then indicate how successful, or not, the promotional campaign had been.
Taking this a step further, someone, a local authority or chamber of commerce perhaps, could monitor tourism KPIs – key performance indicators – such as hotel occupancy rates within a certain radius of the valley concerned.
The dreaded Italian taxman could lend a hand too.
Tax Information – a Potential Resource
Italy's tax authorities could indicate whether income declared in a particular area had gone up or fallen in a certain year or holiday period. If tax income is found to have gone down, then the promotion machine could be swung into action. KPIs and tax stats could then be checked, along with website visitor information, to see how effective the campaign had been.
This would be a win/win situation for the areas concerned and for Italy's tax collectors – and more business would equal more income for Italy's government. Tax income from areas which do particularly well could then be used to subsidise the cost of running promotional campaigns in neighbouring areas which didn't do so well in terms of income generation.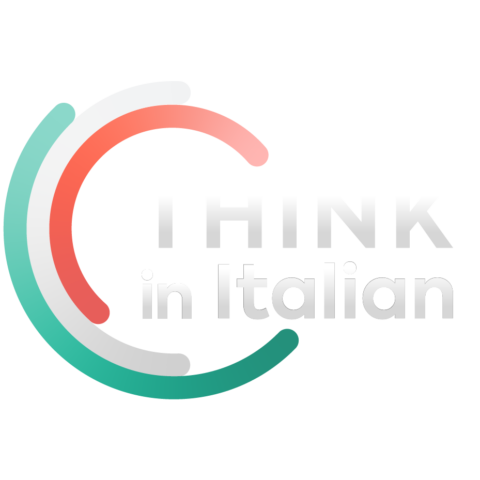 Stop reading, start speaking
Stop translating in your head and start speaking Italian for real with the only audio course that prompt you to speak.
As system such as this, and the tax information does already exist, could also provide information on which facilities and amenities help attract tourists to an area.
If a certain location is without a key amenity, then the government, or whoever was to be charged with monitoring, could recommend that it be added, should this be possible. Incentives in terms of tax breaks for a certain period could be used to attract investment. Or, if it is discovered that poor access is to blame for a the lack of visitors, then the authority responsible for road construction could consider improving access to an area and make a request for funds.
Identifying Nationalities
Italy also has the information it needs to understand which areas are popular with which nationalities, though I don't know if this data finds its way to Italy's rag tag collection of tourist boards.
What is this system? Well, if you have ever stayed in Italy, you'll know that guest houses and hotels are obliged to make a copy of your passport and send the details to the local police. This means that the police know exactly which people from which countries frequent certain areas, or would do if the information were compiled and analysed.
All that would then be needed from the passports would be the nationality and, perhaps, the dates of birth of those staying in accommodation in Italy. This information would allow tourism authorities to understand which nationalities prefer which areas and allow them to know which age groups prefer certain locations. Once this information has been gathered and analysed, Italy could use it to plan promotional campaigns in those nations which frequent certain areas or valleys.
Knowing the amenities offered in certain areas would also help Italy promote other similar areas with similar amenities which have not yet been discovered by certain nationalities.
Tax funding to local authorities could be allocated on the basis of how much or how little promotion an area requires in a particular year. Recommendations could be made in terms of what needs to be done to render certain areas more attractive to certain nationalities or to tourists of all nationalities.
With a little thought, Italy could promote all its charming valleys as well as many other areas much more effectively than it is doing so now.
I'll leave you with a few tourism statistics: New York City attracts nearly 50 million people a year, on the other hand, the whole of beautiful Italy only manages to attract a little over 44 million.
Rome, which is, in my opinion, far prettier than New York – I've seen both cities – sorry New Yorkers, but I prefer Rome to New York – attracts a mere 8.5 million tourists – in a good year.
Italy could do better and with the system proposed here, it could, I suspect.