The Marche region in central Italy is vastly under-explored if you compare it to Tuscany or Umbria, but, argues Lorenza Bacino, the area deserves much more attention and she thinks this region of Italy should be added to any tour of Italy.
After all, it's home to the biggest cave complex in Europe – the Grotte di Frasassi – in the heart of the Gola della Rossa regional park.
Caves and Crystals
The Frasassi caves lie in the heart of the Gola della Rossa regional park. These grottoes have long been on my wish-list.
The park covers about 10,000 hectares and it's wild, rugged, untamed and unpredictable. In 1997 it was declared a protected area due to the richness of its flora and fauna which include over 100 types of nesting birds and more than 1300 plant species. And that's not all.
It's also home to a rare pair of golden eagles that have come to nest here, peregrine falcons and hawks scour the woods for deer and rabbits and wild boar and even wolves stalk the hills.
In the middle of this landscape lies Frasassi caves – the biggest cave complex in Europe. Speleologists from all over the world come to study the hidden environment within the grottoes where pristine lakes lurk beneath the surface. The formations in the grottoes date from between one and two million years ago, but they only came to light in 1971 after a group of young speleologists accidentally stumbled across them.
Accidental Curiosity
The story goes that whilst the group was exploring the area, they saw blades of grass swaying about near a crack in the rocks. It wasn't a windy day, and being young and curious, they began dropping rocks down the crack and counting the seconds till they hit the bottom. Several seconds passed before this happened.
They didn't know it at the time, but they had discovered an extensive itinerary of underground passageways, an enchanting subterranean world revealing giant stalactites and stalagmites. Millions of years of river and rain water have worn through the soft porous rock, combining with the mineral-rich sulphur water from way below to create the corrosive mixture which has formed the caves.
The first cave within this 30km complex (there are five rooms open to the public) is called the Abisso Ancona. It's 240m high, 165 m long and 110 m wide. I catch my breath as I enter, even though I know the space is large enough to house Milan's immense Duomo. But that doesn't prepare you for the sheer enormity of a place where any sense of perspective is lost. The 'Giganti' stalactites are over 20 metres high, but viewed from the pathway, it simply isn't possible to tell.
Mind Games
Crystal formations like abandoned fluffy white towels hang from the walls, strange and magical formations play havoc with your imagination. Is it Father Christmas or a witch over there in the shadows? Perhaps it's a polar bear, or a camel, a Madonna or even Dante?
There are huge white iced wedding cakes twinkling in the artificial light, and beautiful tubular formations resembling a church organ in the penumbra. I'm glad I have a guide to show me round and can't help but imagine how thrilling it must have been for those young speleologists who came down the ladder for the first time with only a torch on their helmets to light the way. Little wonder then, that they became lost for a time and only found their way thanks to the 'polar bear' they eventually recognised and which provided a reference point.
In Medieval times, it was thought a demon lurked within the hills because of the strong sulphuric smell emanating from the cracks in the rocks and nuns were sent to pray nearby day and night to keep the vicious monster at bay.
Borghi and Museums
The Colli Esini link the Apennine hills to the Adriatic coast of Central Italy.
They encompass the central area around Jesi, westward to the foothills of the Apennines, northwards to the Misa River valley and south to the Musone River valley. These hills are less densely populated and less cultivated than other regions in Italy I've visited. They cover an area of about 10,000 square kilometers.
Aggrieved locals tell me tourists parachute in to see the caves, and head straight back out again, missing much of the rich local heritage and leading them to believe their area is under-visited and under-valued. It shouldn't be. The landscape lends itself to walking, hiking, rock-climbing, canoeing and mountain biking. You can go with a speleologist through the caves if you are the adventurous type, a blue run for beginners and a red one for the more experienced. And for culture vultures, each 'borgo' boasts its own theatre and its own museum, with endless food, music and wine festivals throughout the year. You may even stumble upon a hidden Giotto if you look hard enough.
In the village of Staffolo, I'm rather more of a guest than a tourist. Our group of two quickly expands to eight and then 10 as more locals come and join us, each bursting with information about their town. The mayor arrives and chats happily as she propels me around the cobbled streets to admire the local churches, the wine cellars and even a four-star spa hotel within the city walls. I just go with the flow. After all, when in Rome…
The local white Verdicchio wine is fresh and fruity, and I gorge myself on delicious cheeses, salami and hams. As a city person, I envy the people of this pretty 'borgo' their sense of belonging and community.
In Serra San Quirico, Englishman Derek Barnes is on hand to show me round. He's been part of the tapestry of the community for the past decade.
Serra San Quirico lies on the slopes of Monte Murano at the entrance to the Gola della Rossa Park. The old town is shaped like the hull of a mighty ship and clings precariously to the rock-face. It's a labyrinth of small cobbled streets and you can walk along the illuminated medieval archways known as the 'copertelle', and enjoy views across the hills. The small Church of Santa Lucia is an unlikely 17th century baroque extravaganza in the village. But don't stop here, there are many more 'borghi' to visit.
Other Quaint 'borghi'
Arcevia – 'la perla dei monti', sits over 500m high in the hills with panoramic views. Its 15th century walls are still intact and there's a national archeological museum here and the beautiful Leopardi gardens.
Sassoferrato – Another important archeological site of the region, il Parco di Sentinum, dating from 295 BC.
Genga – home to the Frasassi caves and the San Vittore Abbey and Tempio del Valadier, a little octagonal church built in 1828. It's a 40 minute hike up the hill into the rock-face and well worth the climb.
Matelica – a Roman city, and centre of Verdicchio wine production. Also home to an important archeological museum in the Finiguerra Palace, in via S Francesco – 0039 0737 781811. www.comune.matelica.mc.it . There are exhibits dating from pre-historic times up to Rennaissance times. Fun nature trails start from here, including the one to Braccano, where you can see murals by artists and students from art schools around Italy.

Interesting and Quirky Museums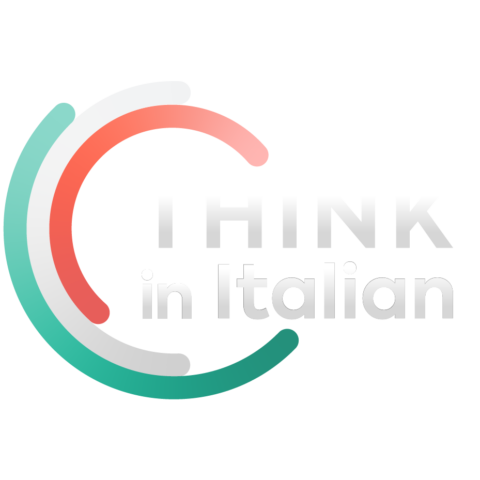 Stop reading, start speaking
Stop translating in your head and start speaking Italian for real with the only audio course that prompt you to speak.
Fabriano is the main city of the area, and you can see its Museo della Carta e della Filigrana and Civilta' della Scrittura, Largo F.lli Spacca, 2 www.museodellacarta.com 0039 0732 22334. This fascinating museum is dedicated to the history of paper and the watermark trade. Fabriano has had master paper-makers since the 13th century. You can see precious watermark collections and see how the paper was made, and still is now. Fabriano and its watermark paper-making is a UNESCO recognised creative heritage.
Piano museum – Museo del Pianoforte Storico e del Suono, Piazza Fabi Altini, 9 – 0039 0732 24065 www.accademiadeimusici.it A museum dedicated to the restoration of pianos. It's a gorgeous little place with about 40 pianos dating from 1700s to the 1900s, all restored to the sound of the day, and all from great masters and composers.
Bike museum – Museo dei Mestieri in Bicicletta, Via Gioberti www.mestieriinbicicletta.it 0039 0732 251810. Here you can see old bicycles ingeniously equipped for various jobs, including priest, fireman, watch repairer and many others. The bikes are from all over Italy and are symbolic of life in Italy.
Slow Tourism and Slow Food
So my advice would be: yes, see Frasassi caves, but stay on a while too, and take time to explore. There are medieval towns scattered across the hills just waiting for you to find them.
You can smell the fresh bread emanating from the local shops each day. Enjoy strolling around the cobbled streets and popping your head into a small church or theatre. Sample the wine and the local food in the local restaurants. Or if you're more adventurous, scale down rock-faces with a speleologist, take a hike or a bike ride through the hills.
Talk to the café' and wine bar owners. They are a font of local knowledge and folklore about the area, no matter if you don't speak Italian, they will find a way.
Where to stay
B&B La casa delle Rondini, Antonio Guarino 0039 3397874700, Contrada Campagliano, 5, Staffolo www.ilcasaledellerondini.it
Tre Castelli Azienda Agricola, Staffolo in via S. Francesco, www.vignedileo.it
Hotel Relais del Borgo, 4 stars and a Spa in Staffolo www.relaisdelborgo.it 0039 0731 779223, via Solferino, 4, Staffolo
Hotel Le Grotte www.hotellegrotte.it 0039 0732 973035, Pontebovesecco, 14, 60040 Genga, Ancona
Marchese del Grillo www.marchesedelgrillo.com 0039 388 9472913, in Rocchetta Bassa, 73, Fabriano Ancona, an elaborately restored palazzo with beautiful rooms, run by the D'Alesio family who lovingly rescued the place after it had been left empty for decades.
Derek's B&B Casa Valfiorita, 3 bedrooms, B&B in via Matteotti, 7 Serra San Quirico, 0039 0731 880073 www.casavalfiorita.it
Cadabo' and the Rossano Landi agriturismo in Montecarotto, www.cadabo.com 0039 3497393231 via Contrada Sant'Angelo,4, great views and great home-cooking, swimming pool and family made Verdicchio of course. Rustic style rooms, with wooden beams and terracotta floors
Where to eat and taste the wine
Broncani, Azienda vitivinicola , Giuseppe Broncani, in Staffolo, 0039 0731 779706
Cantina di Leo: www.vignedileo.it. Friendly wine bar with a small museum charting the history of Verdicchio.
Le Copertelle, www.lecopertelle.com Serra San Quirico, 0039 0731 86691, family run. Fausto Orazi served us some delicious local delicacies including gnocchi with a pecorino cheese sauce. Also a B&B.
Gaetano's shack –the first one in the car park of the Localita' La Cuna, where the ticket office to the Frasassi caves is. Gaetano knows a thing or two about the area and will serve up a delicious salami and cheese sandwich on warm local flat bread. It's the only shack serving proper local food.
Moncaro winery in Montecarotto has many award-winning wines to its name. There's also a Michelin starred restaurant at the Le Busche tasting centre. The cantina di Montecarotto is 800 hectares and 450 are dedicated to Verdicchio production.

Acknowledgements and More Information
The trip was organised by the Unione Montana dell'Esino Frasassi, tourist board www.cmesinofrasassi.it
With special thanks too to Lorenzo Pascali of the Le Marche region tourist board, Hesis www.hesis.it
For more information about the caves see www.frasassi.com
For more on the Gola della Rossa and Frasassi Park see www.parcogolarossa.it
Lorenza was a guest at the Hotel delle Grotte.
By Lorenza Bacino.
Lorenza Bacino is a London-based freelance features writer.
She still loves Italy despite her hair raising balloon ride in Turin and can't wait to go back for more. You can read more of her published work at Cuttings.me