After much trumpeting, endless promises and spin, Italy's magnificent and supposedly well-worth waiting for Unblock Italy Economic stimulus package has turned out to be nowhere near as magnificent as promised.
Italy's King of Spin, otherwise known as prime minister Matteo Renzi, announced grandly that the Unblock Italy package would miraculously solve all of Italy's problems and get the economy back on track overnight, if not sooner.
Mr Renzi initially promised that the package would include nearly €50 billion in government spending. It would shock Italy's flagging economic heart back into life overnight, claimed Mr Renzi spinning as if his political life depended upon it.
Well, the €50 billion Mr Renzi mentioned shrunk to a measly €3.8 billion, although some optimistic newspapers in Italy have been reporting that the Unblock Italy package would unleash as much as €10 billion in spending. In part, this is true but the spending, if it ever happens, won't be immediate.
Heads in Hands and Derision
The Renzi government's latest and greatest attempt to kickstart Italy's nose diving economy have been met with a combination of heads in hands and derision.
Environmentalists fear the measures will increase the concretisation of Italy, whereas developers don't believe the €3.8 billion will be enough.
Giorgio Squinzi, the head of Confindustria, Italy's employers' association, was not overly impressed either. A worried Mr Squinzi doesn't think Italy has the cash to do what needs to be done.
Via Twitter, I asked economist Enrico Colombato for his reaction to the Unblock Italy package. 'Dabblers', came his somewhat acerbic response.
Here's an overview of the Unblock Italy measures which few seem to believe will have much effect at all on ending the downward direction Italy's economy has been heading in since 1980.
This overview is based on the Unblock Italy press release issued by Italy's government on Friday, 29 August:
The Unblock Italy Package
The Unblock Infrastructure Section
Cutting away Italy's notorious red tape will free up previously allocated funding for the AV/AC Napoli-Bari and the Palermo-Catania-Messina rail links. Many other rail projects come in for a mention in the Unblock Italy package too.
Airports Milan Malpensa, Venice, Genoa, Florence, Rome Fiumicino, and Salerno will be able to commence €4.6 billion of maintenance works.
Work on the €10 billion Orte-Mestre motorway should start. A number of other highway improvement works are listed in the package as well. Some, thankfully, include Italy's hard to get to and economically depressed, organised crime ridden, south.
Comment
Italy's construction lobby is very powerful so it comes as no real surprise that this sector may benefit from this section of the Unblock Italy package. Organised crime in Italy love development projects too, as do Italy's greedy and corrupt politicians, such as one Galan who stands accused of receiving enormous kickbacks from Venice's MOSE flood barrier project. Lending weight to the claim that construction projects are political is the often complete absence of cost-benefit analyses from government public works projects.

Incidentally, masterminding the infrastructure is Italian minister Maurizo Lupi and associate of the shady Roman Catholic Communion and Liberation sect. Nobody in Italy talks about Lupi's fairly obvious conflicts of interests though.

The Orte-Mestre motorway project has been labeled as a potential environment disaster and work on the project will allegedly benefit friends of Italy's extractive political elite (who will probably accept a few backhanders too), or so hinted an Il Fatto Quotidiano article in November 2013.
More Efficient Use of European Union Funds
The promise here is to ensure the funding Italy receives from Europe is actually spent.
Comment
While it may sound odd – unless you know Italy well – the nation receives billions in European Union funding but the funds are so poorly managed that the cash is simply not spent or is allocated to projects will little or no benefit to the collective.
Unblock Building
This section talks about making it easier to undertake construction projects in Italy in general. The objective, in part, is to encourage foreign investment construction projects in Italy. Projects related to tourism are likely to be prioritised.
Comment
As with the infrastructure proposals, this could be little more than a gift to developers considered close to Italy's political elite. The danger for Italy here is uncontrolled development. Low quality unattractive structures, particularly when linked to Italy's tourism offering won't necessarily encourage more people to visit Italy.
Unblock Exports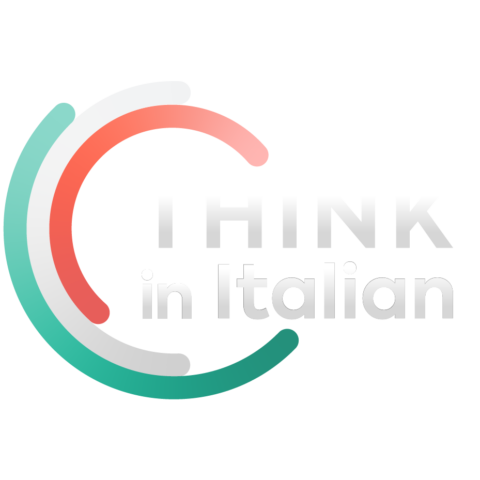 Stop reading, start speaking
Stop translating in your head and start speaking Italian for real with the only audio course that prompt you to speak.
In this section, a plan to promote Italian made goods worldwide is mentioned. Some €217 million will be allocated from 2015 to 2017 to measures designed to raise the profile of Italian products and thus increase Italy's exports.
Comment
Probably one of the most positive aspects of the Unblock Italy package. Italy is exporting more and more so promotion should reinforce the positive trend.
Unblock the Web
Italy will work towards the installation of high speed 100 megabit internet connections thought the peninsula. Fund will not come from Italy's government. Instead, a 30% tax break will be granted to companies undertaking internet infrastructure works. Mr Renzi actually announced a 50% tax break – someone had evidently forgotten to correct his PowerPoint slides.
Comment
It is a great pity that government funding has not been allocated to developing Italy's web infrastructure. Poor quality web connections, especially in rural areas, are holding Italy's economy back.

Being cynical for a moment, the reluctance to develop Italy's web structure on the part of Italy's extractive political elite is most probably down to the fear that Italians will be able to learn just how badly their political masters have been running things. This, of course, would increase the volume of calls for genuine change. As I said, this is pure cynicism on the part of this Italy watcher.
Unblock Bagnoli
The idea here is to redevelop the Bagnolo-Coroglio zone of Naples so it can reach its full economic potential as a centre for commerce and advanced manufacturing and science park. The zone would also be promoted as recreational boating area, and more residential and tourist accommodation would be built.
Comment
The Italian government press release upon which this overview is based does not include any mention of how to fund the redevelopment of the Bagnolo-Coroglio zone. Details may be elsewhere though.
Unblock Energy
In this section, mention is made of a strategic energy infrastructure particularly in relation to the processing and storage of gas. In addition, Italy is to look to using its own hydrocarbon resources for energy production. Prospecting for oil and gas is to be encouraged. Environmental impact will be taken into consideration in the granting of permits.
The southern Italian region of Basilicata is mentioned specifically in this section. It is claimed that resources in this region could meet 10% of Italy's hydrocarbons needs.
Also forming part of the Unblock Energy section are proposals designed to encourage the use of low emissions vehicles.
Comment
Energy costs in Italy are high. In part this is because the nation's reliance on imported fuels. The aim of this section is to reduce energy costs by sourcing more fuels from within Italy.

Environmentalists, particularly in Basilicata fear that widespread damage to the environment could result from the encouragement of oil and gas prospecting even if most would probably occur offshore.

The push to encourage low emission vehicles, it is hoped, will generate vehicle sales.
Funding for Businesses
A private fund, in part financed by Italy's government, is to be created to help companies which are facing financial difficulties to rebuild their businesses. Funding will only be available to firms with more than 100 employees.
Comment
Depending upon its implementation, this may help set some businesses on the road towards growth. Will it happen though?
Project Bonds
This section is designed to promote and simplify the use of tradable securities to help fund public works.
Comment
The system already exists but is under-utilised. Italy will have to wait and see whether this initiative will work.
Finance for Growth
The decree contains many provisions to implement the "finance for growth" mission to encourage the revival of public and private investment in infrastructure plus planning. It points our that the implementation of the mission is one of the priorities for the first half of Italy's Presidency of the EU.
Comment
Wait and see?
Cash Deposits and Loans Fund
A proposal to extend the operations of Italy's Deposits and Loans Fund to assist in financing areas of general economic interest such as research and development innovation, education, civil protection, real estate, energy, and environment.
Comment
Depends what is funded, but any initiative which may encourage innovation, research and development is to be welcomed.
Real Estate Investment Vehicles
A packet of measures designed to lessen the rigidity of regulations surrounding the Italian equivalent of real estate investment trusts.
Comment
Could stimulate investment in real estate in Italy.
Hydrogeological Works
Measures to promote and accelerate works designed to reduce the risks of landslides and flooding in Italy. Sewer system improvement works included in this provision.
Comment
Landslides and flooding have become major problems in Italy in recent years. A lack of prevention has been identified as one of the reasons for the growth in the number of incidents – hence the greater focus on prevention. This will require cash though. Where will Italy find the money? Project bonds, maybe?
Excavation
The adoption of EU standards with regard to the extraction of earth and rocks and the reclamation of landfill sites.
Comment
This may reduce the problems Italy has with disposing of refuse. Improved management of landfills could prevent future incidents such as the infamous 2008 and 2001 Naples' trash crises.
In Summary
The devil is in the details and Italy's governments have never proven too strong on the implementation front either. That few have heralded this package as being a life-saver for Italy is distinctly worrying.
Some are now beginning to wonder whether master spinner Mr Renzi is fit to govern Italy. I predicted this might happen on the day the Unblock Italy package details emerged.
Italy is still waiting for real structural reforms though none really seem to be on the horizon.