Wouldn't it be great if via Twitter we could send and receive information about Italy on just what we want? Well, we could, if we all agree on which hashtags to use.
Even if you do not use Twitter directly, you may well have come across Twitter results for Italy while searching for something to do with Italy on some search engine or other.
Twitter is about as up to the minute as you can get on the world wide web.  It's a veritable waterfall of instantaneous information, which at times becomes more like a geyser, especially when the twitter-sphere is set alight by some event or other such as the elections in Iran.
Handling all that information can be daunting, to say the least.  However little things called hashtags (#Italy = a hashtag) can help those watching the Twitter waterfall grab something discernible from the midst of the mighty flow.  Hashtags can also help you go back through a week of Twitter tweets to find just what you want.
Alas though, spammers and naughty companies such as Britain's Habitat, have been abusing hashtags.  A shame, because they can be mighty useful.
Here's the scenario: I have something you want, but you cannot find it.  Neither of us knows much about keywords or something called SEO – which is the case for a lot of web users and small businesses.
Someone, that's you and I, creates a list of common terms which can help customers find what they want.  Customers look for what they want using these standard terms – terms which sellers have created just for this purpose.
Here is an example:
A Hashtag Example
Just imagine someone is thinking about a holiday in Tuscany in a villa with a pool. and would like a wine tour too. Villa owners and wine tour operators in Tuscany all use the following hashtags:
#tuscany_villap – 'tuscany' – where – '_villap' – villa with a pool.
#tuscany_winetour 'tuscany' – where – '_winetour' – what.
Our customer knows she has to monitor the following hashtags via TweetDeck or HootSuite: #tuscany_villap, plus #tuscany_winetour.  Whenever someone uses these hashtags in a tweet, our follower sees exactly the information she wants, or can find it at a later date, perhaps at the weekend when she has more time.  Links then lead to further information, and sales.
It's a form of super-targeting, if you like.  Or in simple terms, giving customers what they want.  But it can only work if everyone uses the same terms – not tuscany_house, or tuscan_tour, or even tuscany_winestours.
The Hashtag Hope
The hope is that this post will lead to the creation of a definitive list of hashtags for everything and anything to do with Italy.
Let's call it an attempt at standardisation, as well as being a point of reference for those with information, and those looking for information within Twitter.  Those with information are sellers, and those looking, customers.
Seeing as this is a blog and it can be updated easily, special Italy hashtags can be added, modified or taken away from the list below.
Of course, the creation of this list can only work if everyone chips in, and, above all, starts using a common system.  So you will need to spread the word.
Italy Hashtag Objectives
This is a fledgling list which will grow and evolve over time.
There are two objectives, which also double as good reasons for using the things:
1. To create standard hashtags to help people receive and find the exact information on what they want or need, quickly and easily.
2. To use hashtags to help businesses, information sources, and search engines to point everybody in the right direction, and thus sell more.

I know of a number of businesses in Italy which operate in the tourism sector, and are using Twitter.  Ashley Bartner of La Tavola Marche, is but one.  La Tavola Marche's Twitter feed is here: La Tavola Marche on Twitter
This post may help people like Ashley exploit the full potential of their businesses and in so doing, keep them in business, and, with a little luck, help them expand too.
Here goes with the first version of:
The Great List of Italy Hashtags
If you want to suggest new hashtags to add to the list, either as a user or business owner, then leave a comment, or use the contact system above.
Note: Hashtags may be either upper or lower case.
First, a list of Italian regions
Note how #Tuscany already has its very own hashtag.
Note: Where the names are long, I've written suggestions for a possible #hashtag
North
#Aosta Valley – suggestion #Aosta
#Friuli-Venezia Giulia – suggestion #Friuli
#Liguria #riviera

#Lombardy
#Piedmont (is not just in Italy!)
#Trentino-Alto Adige/Südtirol – suggestion #Trentino
#Veneto (can be confused with #Venice – but is not the same.)
Central
#Abruzzo
#Lazio
#Marche
#Emilia-Romagna
#Tuscany
#Umbria #Perugia
South
#Apulia
#Basilicata
#Calabria
#Campania
#Molise
Islands
#Sardinia
#Sicily
Italian Cities
#Florence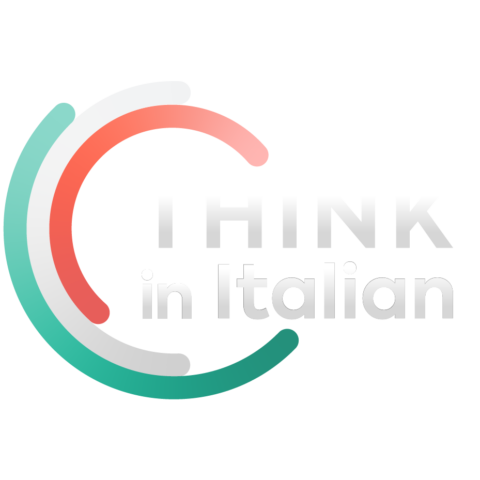 Stop reading, start speaking
Stop translating in your head and start speaking Italian for real with the only audio course that prompt you to speak.
#Rome
#Venice
#Perugia – See Umbria

#Turin
#Naples
#Positano
#Bari
Hashtags which represent something for which is region is well known, such as chianti, can also be created, or appended.
Existing Italy hashtags:
#Berlusconi
#chianti
Hashtags in bold are already in usage – I have not checked them all.
Travel Information Detail
These could also be appended to hashtags like #venice, for example: #venice_offer_wk.
In this way, users can receive information on special offers for weekends in Venice.
This system also saves space, in that it is 16 characters, whereas #venice #offer #wk, is 18 characters.  Not a huge saving, but with only 140 characters to play with on Twitter, saving a couple of characters may be a big help.
A thought: Maybe a'+' would be better than the '_' underscore.  On my keyboard, I simply press '+', whereas I need to press shift to get the '_' underscore.  Maybe the underscore should not be used at all.  Sometimes I think it is useful, other times, not so much, for example: #italianwine is easy to read, and self-explanatory too.
_offer
_discount
_travel
_ski
_sea – seaside location _seanf – sea not far
_country
_hotel
_hostel
_hotel5 – 5 star hotel
_villap – villa with pool
_villa – independent house
_apt – apartment
_bb – bed and breakfast
_eat – information about where to eat.
_cooking – information on cookery courses.
_cook or _chef – information on cooks or chefs for hire.
_photo – information on photography courses.
_get – 'how to find us' and 'how to get there' type information. _map could also be used.
_art – exhibitions
Note that #offer could still be used, but that it refers to any and every offer, from shoes to shellfish.  The same goes for #travel and #tourism – they are general.
Terms Which Could Become Hashtags
Here are some more potential hashtags which have come from the popular tags on the Official Tourism Site of Tuscany:
paintings
architecture
villages
parks
medici
churches
hiking
wines
romans
museums
reserves
villas
nature
trekking
medieval
archeology
itineraries
etruscans
castles
renaissance
Some; those in bold; are already used as hashtags.
Twitter Can Help Market Italy
I know that Italy is not great at marketing itself, especially to those outside Italy.  Help for businesses in Italy's tourist sector is scant.  However systems like Twitter, which are now integrated into search engines, and are likely to be even more so in the future, can help market services and products related to Italy.
While this post is aimed more at the tourism sector, just about any product or service to do with Italy could benefit.
Raymond Lamothe, a Tuscany resident, entrepreneur, and pig expert, recently created the hashtag: #cintasenese -which means anyone interested in the Cinta Senese Breed of pigs can keep themselves up to date on these Tuscan pigs which, I understand, often become Tuscan treats.  It was a Facebook based conversation with Raymond which helped inspire this post.
Over to you.
Any and all input and feedback is welcomed.
This post has been tweeted, and will be tweeted again when updates become available.
You can follow BlogfromItaly on Twitter using @newsfromitaly.
@BlogfromItaly also exists – but it is for site related news and announcements.
@Alex_P_Roe is my own Twitter feed where I sometimes express opinions on life, the universe and everything.
Related articles by Zemanta