Welcome to Chapter one of Italy Chronicles' new Tales from a Tuscan Mountain series of short stories.  Each one has been lovingly written by a man who is in love with Italy.
Mad as it might seem, there was a logic to it – of sorts . . .
Fortunately it had not been a bad winter.  The summer had been disappointingly wet but, after the tourists had left, there had been what the English call, an 'Indian summer' – while the grapes were gathered.  Of course there were days when the clouds built up in the valley, against the great mountain that had protected the small Tuscan village of Santa Giuditta for millennia.  There had been the seemingly endless days of mist.  When the rain came, they were conveniently and regularly consistent; two days on and two off.  In late November, when the olives were being picked, the sun performed a curtain call.  So bright and warm the harvest looked as if pictured in television commercials.
***Simon Law's new book: Beyond the Margins
***
Also on Amazon.co.uk: Beyond the Margins
On still quiet days a fug of wood smoke hung over the village like a reassuring cloak, but a real, sustained, cold did not arrive.  Outside the village walls, there were regular frosts the farmers hoped would kill the pests that might attack their crops.  Thankfully it was a gentle winter – because that was the year the Ukrainians had cut the pipelines that delivered the Russian petrochemicals.
The price of diesel soared and there was a scarcity of the gas-oil that a few profligate people in Santa Giuditta use to heat their homes.
Despite the rising cost, people still drove their own cars.  There was no thought of car-sharing and the regular, but infrequent, bus service was as little used as usual.
Giancarlo was one of the majority who enjoyed their cars.  He had been a lawyer for a company, in a nearby city so, even in retirement, was relatively well off, at least by village standards.  In fact, his pension was sufficient that he usually went away in winter.  That year was the first, in many, that he and his wife, Matilde, had not flown to Mexico.
Nobody was sure, certainly nobody was told, why Giancarlo and Matilde had not gone away.  There had been gossip of 'some trouble with a woman' but, for most, Giancarlo's shear unattractiveness and Matilde's formidability mitigated against that theory.
Perhaps it was the savings that Giancarlo had made, by not going away, that bought the new Volkswagen that he had driven into the piazza, so that it might be admired – and then, the same day, run it off the road.
It was not because Matilde did not like cooking – that would have been thought sacrilegious – it might have been it gave her a break from her husband – but Giancarlo managed to negotiate three lunches, every week, with his cronies, at a local restaurant.
These lunches were always long, voluble and very liquid.  Giancarlo drove to each one and, more frighteningly, drove home.  It was after one of these meals that several people saw Giancarlo roll his Volkswagen down a steep embankment, over a ditch, and into a bean field.  The new car was written off.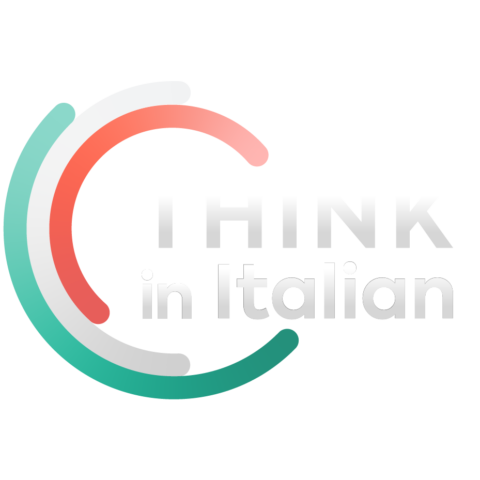 Stop reading, start speaking
Stop translating in your head and start speaking Italian for real with the only audio course that prompt you to speak.
An ambulance was called.  It arrived, accompanied by a police car.  If the policeman had known that Giancarlo was involved he would have wanted to bring the town's only breathalyser – but he had not.  The machine was not working.
The policeman insisted Giancarlo be taken to the hospital, quietly, hoping for a chance to get a blood sample.
The sample was taken.  Pending a court case, the insurance company would not deal with Giancarlo's claim.
Without a car, Giancarlo would not, easily, be able to attend his lunches.  The restaurant was only about twenty minutes walk, from Santa Giuditta – down a steep hill.  It might be only half an hour, or so, back – but up the same steep hill.  Besides, only the poor and foreigners walked.   An alternative solution would have to be found…
…to be continued.
Read Chapter Two of Giancarlo's Green Horse.
————————
By Simon Law
About Simon
After Chelsea School of Art, Portsmouth Polytechnic and Ruskin College…
Began work in the film and television industry in 1979 (United Motion Pictures, Southern Television, TVS, LWT, Thames Television, BBC, C4, British Screen, Skreba Productions …) as an assistant film editor, later as an editor – occasionally a director and producer.
Simon splits time between London and a small village in N Tuscany.  Between buying a house, beginning to do it up and the arrival of #1 son, he worked on: "The Last Syllable", a connected series of short stories, a novel, "Come Again" and a series of short stories about the village, "Santa Giuditta".
Hilly landscape in Val d'Orcia photograph by Stefanoacetelli
San Gimignano from RicciSpeziari by photographer: Basilio Speziari