Welcome to Chapter Two of this series of short stories about life in Tuscany – Giancarlo's Green Horse. 
Chapter One, in case you missed it, and which you should read before starting this chapter, is here: Giancarlo's Green Horse – Chapter 1.
From Chapter one: An alternative solution would have to be found…
Giancarlo had not come up with one when he received a telephone call from an old friend.
Before he married, one of Giancarlo's vices had been the trotters.  He had loved horse racing and gambled regularly.  He had not even lost money – at least not much.  During this time he had formed many friends.  Among whom were Lauriano, a trainer of some reputation but, as well as successes, Lauriano had his share of disappointments.  One such failure was Brio, a piebald gelding.  Brio's career, on the track, had begun well but, after an accident, he refused the harness.
Brio was useless but, being a sentimental man, Lauriano did not want the horse to go the way of failed trotters. He knew that Giancarlo had land, so telephoned him to find out whether his old friend might like to adopt the animal.  Lauriano was even prepared to bring Brio to the village and stay to help Giancarlo construct the horse's accommodation.
Giancarlo would have known that it would be unusual for a trotter to have been broken in for riding.  Lauriano was a little disconcerted.  The only question that Giancarlo had ventured was whether the animal would take a saddle.
Lauriano had expected Matilde to be the problem – not the saddle – but he was able to, confidently and honestly, tell Giancarlo that Brio could be ridden.
Lauriano, in a previous attempt to extend the horse's life expectancy, had tried to train him for the flat.
Neither the saddle nor the rider had been Brio's impediment.  The animal had been happy to carry both. However the animal refused to move any faster than at a sedate amble and, as far as the trainer knew, there were no equine walking races.  Even if there were, Brio's maximum speed was so leisurely he would stand no chance – not even of a place.
It was only after Giancarlo had agreed that Brio and Lauriano would be very welcome, and hung-up, that he realised that his wife was standing, arms tightly folded across her breast, behind him.  Matilde was not pleased. She was almost as not pleased as she had been after the incident of 'the woman' in Acapulco.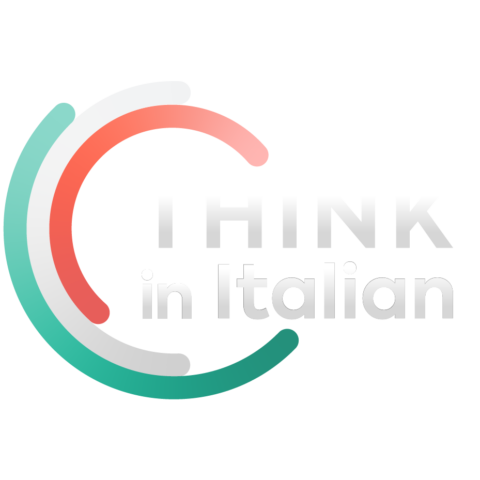 Stop reading, start speaking
Stop translating in your head and start speaking Italian for real with the only audio course that prompt you to speak.
Quick and defensive logic was a talent that Giancarlo had in trumps.  Almost forty years of marriage had taught him more about nimble-witted thinking than even his experience in the cutthroat atmosphere of the Italian commercial courts.  The trick was to keep as close to the truth as possible while, at the same time, spinning to the maximum.
Clearly, in his haste to resolve his transport difficulties, Giancarlo had not considered the full facts: Matilde did not like animals; even a cat had been rejected by Matilde.  In a week-long row every beast, from aardvark to zebra was excluded from her embrace.
Matilde was adamant: no animals.
She did not like them (She was not too fond of humans, either. ).  Giancarlo had a problem: a horse would be a difficult thing to keep hidden from his wife, as would Lauriano, another person on Matilde's extensive register of dislikes, and Matilde had just heard Giancarlo invite him to stay.
The answer, if there was one, would have to convince Matilde that it was in her interests to have the horse…
. . . the olives!  When it came, the pace, clarity and illumination of the answer surprised even Giancarlo.
Read Chapter Three of Giancarlo's Green Horse.
By Simon Law
About Simon
After Chelsea School of Art, Portsmouth Polytechnic and Ruskin College…
Simon Began work in the film and television industry in 1979 (United Motion Pictures, Southern Television, TVS, LWT, Thames Television, BBC, C4, British Screen, Skreba Productions …) as an assistant film editor, later as an editor – occasionally a director and producer.
Simon splits time between London and a small village in North Tuscany.  Between buying a house, beginning to do it up and the arrival of #1 son, he worked on: "The Last Syllable", a connected series of short stories; a novel, "Come Again" and a series of short stories about the village, "Santa Giuditta".
Olives photograph by Giancarlo Dessì