Via Twitter I came across the interesting Frascarolo castle near Pavia in northern Italy which also happens to house a farming museum. From the photographs, this museum appears to to crammed full of fascinating agricultural implements from yesteryear. I wouldn't mind spending an afternoon there.
Frascarolo castle's farming museum even has a website except it looks as if it was built in the 1990s and sections in English, or other languages for that matter, are conspicuous by their absence. No Pinterest, Facebook or Twitter buttons either. Such a shame. Refurbishing the website using WordPress would be a relatively simple matter as would adding sections in different languages. The problem is probably that the museum has no budget for such activities. Frascarolo castle's farming museum's below par website is far from alone. What can be done?
A Solution
Well, here's a possible solution which could be applied to the Frascarolo castle museum website, the descriptions of its exhibits and more. Many other similar attractions in Italy, and not only, could benefit from this solution too. The attractions would benefit from the increase in visibility brought about by the use of multiple languages and visibility also translates into visitors who, in turn, generate income for museums and other attractions as well as for the areas in they are to be found. Visitors can also help generate jobs.
Language Students
The answer to the cost effective creation of multiple-language websites lies in Italy's universities and translation schools.
As well as the ubiquitous English, various languages are studied in Italy's higher educational institutions. How about giving language students the opportunity to apply and thus develop their language skills by setting translation projects as at least part of their studies?
It'd be a win-win situation: Italy would end up with multi-language websites and the students would end up with valuable practical experience which would also potentially enhance their worth to future employers. Actually, this could be taken even further in that Italy's government could offer students tax credits for their useful, money-saving, contributions to Italy's tourism industry and to Italy.
Bring On the Budding Web Designers too!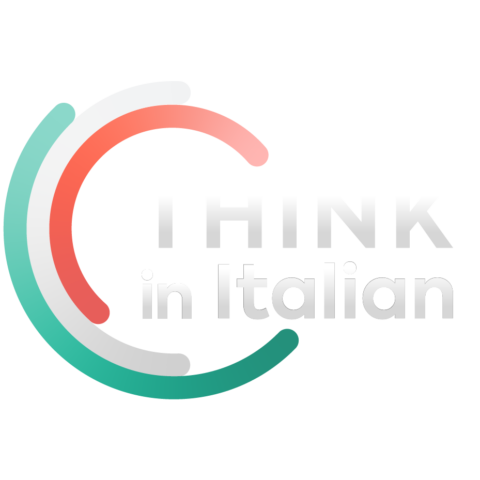 Stop reading, start speaking
Stop translating in your head and start speaking Italian for real with the only audio course that prompt you to speak.
Those studying web-design in Italy could even give sites like Frascarolo castle a much needed overhaul. Once again, valuable practical experience and even something to add to CVs.
As with the language students helping out with the translations, the web designers could also be offered tax credits. Such projects would also provide budding search engine optimisation experts with useful practical experience as well, not to mention graphic designers and photographers. Even those studying film could be called upon to create video shorts to help promote places like Frascarolo castle. Marketing and communications students could help draw up and implement communications plans for cultural attractions too.
Combining translation, website redesign, and marketing projects would develop team working skills as well – also important for future employers.
Any Problems?
Well, one would be quality control as all the translated texts would need to be checked by native speakers though this too could be done as part of course work. Budding translators, and everyone else involved for that matter, would benefit from the feedback on their work. Translators would also develop handy, and valuable, copywriting skills as well.
Coordinating everything would be potentially complex but maybe business studies or management engineering students could be brought in to help. There's degree thesis material here as well.
A downside of offering tax credits, alas, is that certain employers in Italy would no doubt use their existence as an excuse to keep salary levels as low as possible.
Despite the problems, this could prove to be a cost effective solution to boosting the web visibility of Italy's vast number of often underused cultural assets, I feel. What do you think?