Tourism is evolving in Tuscany. Well, that's the impression I get from speaking to veteran tourism entrepreneur Raymond Lamothe of Tuscan Enterprises.  Ray has been in the villa rentals market in Tuscany and Umbria for nearly 30 years, so he knows quite a bit about Italy's tourism industry.
I rang up Ray to ask him about a little project I'm working on, and we ended up chatting about how tourism is going in Italy.  The answer is that the tourism industry in Italy has seen much better times.  Ray does not seem to envisage that the glory days will be back any day soon, alas – but evidence of evolution in the tourism sector in Italy is providing some hope.
Which factors does Ray think led to the substantial downturn in Italy's tourism market?
The Bin Laden Effect
The 9/11, or 11/9, 2001 attacks on the USA spooked Americans big time.  A net result of the tragic event was that many Americans simply struck Italy off their list of places to visit.  Well, you might be thinking, there must be plenty of Europeans who will still want to take a trip to Italy.  Alas not.  On top of the Bin Laden bashing that Italy got indirectly, the tourism industry in Italy was served a double whammy with the advent of the dear old Euro.
The Euro Effect
To exacerbate the effects of terrorism in the USA, the launch of Europe's shiny new single currency saw prices virtually double overnight in Italy, and the populations of countries such as Germany and Austria suddenly found that Italy was no longer the good value destination it once was.  The Euro added salt to an open wound.  No wonder the Italian economy is in the doldrums.
The Credit Crunch Effect
Any signs that the wound might heal were unceremoniously wiped out by the credit crunch which started in the USA and propelled the whole world into a global economic crisis.  This crisis is still very much upon us, and Italy's economy, which was feeble before the economic crisis, but looked less feeble during the crisis when compared to the economies of some other countries, is, as the crisis starts to blow over, starting to look feeble once more.  Very sad, as it is Italy's tourism sector which could be the engine that drives Italy's economy out of the doldrums.
However, when I asked Ray if he thought things may ever reach their post 9/11 levels, he did not sound overly optimistic.  He gave the impression that if the market is going to bounce back, then the bounce is highly unlikely to happen overnight, if, indeed, the tourism market in Italy will ever return to its pre-9/11 glory days.
Ray, though, is working to ensure that those glory days return.
Evolution in Italy's Tourism Sector
If all of the above sounds like a tour operators' idea of a nightmare, then it may come as a slight surprise to know that not all is doom and gloom.  A few rays of sunlight are piercing the dark clouds left hanging in Italy's skies after the 9/11-Euro-global economic crises.  Ray feels that the market is evolving.
Gone are the days when everyone booked every aspect of their holiday over the internet, apparently. Now tourists want services which are more personalised than before.  As a result, tour operators are coming back into fashion.  However, 21st century tour operators are somewhat different animals from their mass market 20th century predecessors.  Indeed, such tour operators should perhaps be called "travel consultants", as they will supply holiday makers with tailor-made itineraries.  The kind of tourist who can afford such custom-made holidays may well be rather well heeled, educated and interested in the wealth of culture which Italy can offer.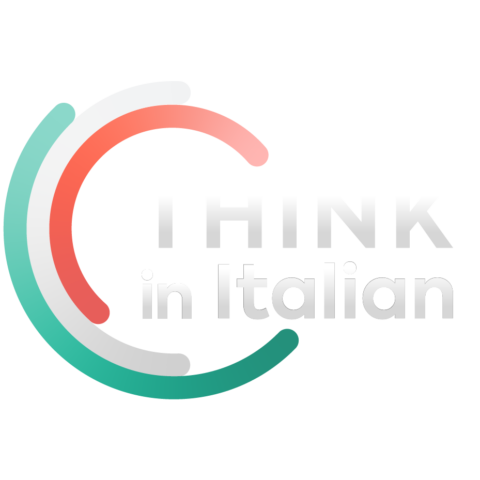 Stop reading, start speaking
Stop translating in your head and start speaking Italian for real with the only audio course that prompt you to speak.
One such company in Italy which is capitalising on the evolution in Italy's tourism sector, and catering to the new breed of tourists, is Tuscan Escapes, a company with which the far-sighted Ray Lamothe of Tuscan Enterprises is working.
It is interesting that Ray should have mentioned his cooperation with Tuscan Escapes, as I too have noticed a plethora of services similar to the Tuscan Escapes offering.  A number of people specialising in Italy are positioning themselves as a new breed of tour operator, otherwise known as 'Italy consultants'.  Fellow Italy bloggers, Robin Locker of My Melange and bed and breakfast operator, Cherrye Moore, are but two examples.
Tuscan Enterprises - Villa La Pesa for rent near Panzano in Chianti
Ray Looks to the Future
Another example of Ray Lamothe's forward thinking – he's not sitting back and waiting for the downturn to end naturally – is Tuscan Enterprises' use of social media.  Ray has armed his company with a blog, Facebook page, and he himself is an active Twitter user.
Like all the best entrepreneurs, Ray Lamothe is adapting to the evolution of the market and innovating in an attempt to generate new business.  By all accounts, Ray's use of social media is starting to bear fruit, as the internet continues to take over from traditional bricks and mortar travel agents.
Watching Ray Lamothe
Those considering setting up tourism related enterprises in Italy would be well advised to keep a weather eye on what Ray Lamothe and Tuscan Escapes are up to.  The success, or not, of their businesses may well depend upon it.
Oh, and if you are thinking of renting a villa for a summer holiday in Italy, then Ray's comprehensive site is well worth looking at, and by renting through him, you are unlikely to end up with any holiday-souring nasty little surprises.
Some links worth visiting:
For tailor-made Italy vacations:
Italy has an enormous amount to offer as a tourist destination, and is one of those countries one could happily visit more than once.
Now, I wonder if I can persuade Ray to speak on Il Sole 24 Ore's Business school's Tourism Management master.  I'll have a word with the Business School.