The crisis grinds on.  It sounds as if it's been quite a tough and possibly party free weekend for Italy's flamboyant Prime Minister Silvio Berlusconi.  Europe's headmaster and headmistress, Sarkozy and Merkel summoned Berlusconi to their office and quizzed him over what he was going to do about Italy's flagging economy.
Berlusconi was not to only one to face questioning.  His counterpart, the Prime Minister of Greece, Papandreou, also found himself being interrogated by Europe's self-appointed head teachers.
That Papandreou should have been called upon to have a chat with the French and German leaders comes as no big surprise.  Greece is already in very hot water.
Italy, on the other hand, is not in hot water yet.  Obviously though, Mr Sarkozy and Dr Merkel are concerned that Italy may be on the point of going the same way as Greece.  If this were to happen, it could cause huge problems for Europe.  Bailing out Greece has not proved easy, and it does not look as if the Greece bail-out is over, but saving Italy much larger economy may prove impossible, especially in view of its stagnancy and problematic public finances.
It was not only Sarkozy and Merkel who wanted to speak to Berlusconi.  Two other Euro heads, European Council president Herman Van Rompuy and European Commission chief José Manuel Barroso also summoned Italy's best prime minister in 150 years.
Berlusconi "Must Try Harder"
Had Berlusconi been a schoolboy and the subject on his end of term report been austerity, then one imagines the comment would have been along the lines of the classic "must try harder".  A lot harder.  Indeed, Merkel wants Berlusconi to grasp a particularly hot Italian potato – pension reform.  The EU has given Italy has three days in which to set wheels in motion.  The consequences of Italy not meeting this deadline are not entirely clear, but Berlusconi has been very busy so far this Monday.
After his Sarkozy and Merkel grilling, Berlusconi was his usual smiling self in television interviews and Europe's poorly performing schoolboy quipped that he had passed the "test", but he must know that reviewing Italy's pension system is not going to be at all easy.
The Bossi Factor
During the recent round of austerity measure proposals, the subject of pension reforms came up and were quickly shouted down by Berlusconi's raucous coalition partner Umberto Bossi who said Italy's pension system was off-limits.  Now, Italy's Prime Minister will have to convince Bossi that pension reforms have to go ahead.  This will be an uphill struggle.
Not only will the road ahead for Silvio Berlusconi be steep, it is also likely to be very bumpy.
Something has to happen though.  Emma Marcegaglia the head of Italy's employer's association who is clearly aware that time is running out for Italy stated that if the government does not act extremely quickly, Europe will effectively take control of Italy.  Indeed, some suspect that pressure from Europe is one of the only reasons why Italy has ended up with any austerity measures at all.
Coming Soon, Hopefully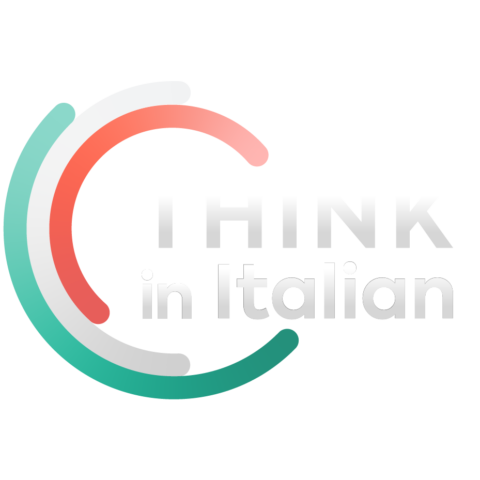 Stop reading, start speaking
Stop translating in your head and start speaking Italian for real with the only audio course that prompt you to speak.
Some kind of stimulus package designed to kick start Italy's economy is expected to be made public this week.  Just what this package will contain remains to be seen, but Berlusconi made comments last week that not much could be expected as Italy's coffers are empty.  Berlusconi also, and rather worryingly, stated that there is no real hurry and added that something would be cobbled together fairly soon.
Can He Do it?
Is Berlusconi is actually capable of selecting the right gear for Italy's economy?  Does he want to?  These are questions some are asking and further compounding worries are continual reports that Berlusconi has fallen out with his Finance Minister Giulio Tremonti.
Throw into this uncomfortable equation the Black Block troublemakers who are effectively threatening Italy with violence and the overall outlook for the country looks distinctly grim.
Italy's opposition parties are unconvinced that Berlusconi can actually pull the right rabbit out of the hat.
Will Berlusconi's government survive another round of pension reform based austerity measures?  Even if it does and it gets round to passing some decent structural reforms, the tough measures which are necessary will not do much for the chances of his party winning future general elections.
Time to Involve Everyone
What Berlusconi should do, perhaps, is to involve all of Italy's political parties in both austerity and economic stimulus decision making.
In this way, if really tough measures are adopted, then in the aftermath voters will blame all of Italy's politicians and not solely those parties – namely the Berlusconi coalition – which inflicted draconian reforms on them.  This should mean that each party will be placed on a more or less equal footing when general elections do eventually occur.
Thumb-twiddling Strategy
The trouble is that Italy's current prime minister, when he is not denying that a problem exists and going on about revolutionary judges, appears to have adopted a thumb-twiddling strategy.  He hopes, no doubt, that the Euro-crisis storm will simply blow over.  If this is the case, then it is a dangerous approach.  The economic crisis which is buffeting Europe's foundations is much bigger than any problem Italy's media mogul turned prime minister has ever had to face in his 75 year life.
Despite the gravity of the situation, Berlusconi resolutely refuses to hand over Italy's reins to others.  The time has come, however, for him to at least share them – before it becomes far too late.
Time is running out for Berlusconi and for Italy.  Indeed, time may have already run out.