Here's the final part of Bodach's tale of how he and his wife ended up in Italy, in Loreto Aprutino, Abruzzo to be more exact.  In this, the final part, not only will Bodach reveal his real name, he will also explain how having a place in Abruzzo split his personality.
No, Bodach did not end up with a mild form of schizophrenia as a result of spending time in Italy, I hasten to add.  Instead, he found that spending time in Abruzzo affected his character in a distinctly positive fashion, as you will discover.  Indeed, so happy is Bodach with his Abruzzo experience that he has even written a sort of tribute to this lovely and largely unspoilt Italian region.
Before going on to read the final part of Bodach's story, just in case you missed them, I'd suggest you read Parts One and Two, so here are links to the first two instalments for you to follow:
There's Something About Italy – Part One – The Spell is Cast
There's Something About Italy – Part Two – We're Going Where?
Time for Bodach to continue his tale: There's Something About Italy – Part Three – Abruzzo Split My Personality
Paula jokes that I'm two different people. When I'm in Dublin I have a natural reserve that makes me a little wary of sharing too many details. But when I arrive in Abruzzo I'm an almost open book.
I remember going into a tobacconist in Loreto Aprutino and after I'd bought a box of matches to help light a fire when the elderly woman running the shop asked me if I was buying a property in the town. This was an opportunity. I could respond in a wary closed fashion and say I was just on holiday or I could tell her who I was, why I was there, the house we were buying, who we were dealing with, my date of birth, my mother's maiden name and whether I chose to go to mass on a Sunday. We had a long chat and she probably found out more about me than anyone else had in quite a while.
After that it just seemed to make sense to tell everybody everything they wanted to know. My wife, who is from a small country village in Ireland, understood small-town think better than I did. But soon I realised that if I was going build true friendships in Abruzzo, I really should be prepared to be as open and friendly and willing to chat as I possibly could be.
There are many upsides to this. I'm more open back in Dublin these days and I prefer it that way. The other upside is if I need help, I'll tell people. What usually happens next is people find a way to help. Let's face it, if people don't know you need some assistance, how can they possibly lend a hand?
A letter to the Abruzzese from a blogger
In some respects Abruzzo works like Ireland did about 20 or 30 years ago, and that's not a bad thing.
On the surface nothing happens quickly but everything that needs to be done gets done. I really like the "piano piano" attitude. Why should every region have a personality that mimics every other region? It's like wanting all wine to taste the same – it just doesn't make sense to me.
I love it that you preserve or sell the surplus from your gardens.
I love it that your asparagus does not come from Peru.
I love it that you know how lucky you are and you actually do ski in the morning and swim in the afternoon (or is it the other way around).
I love it that people stop in the street and talk.
I love it that cars salute each other with little beeps.
I love it that you have made me feel welcome.
I love it that Montepulciano d'Abruzzo goes with everything. (OK maybe not fish.)
I love the fact that I have to travel out of the town to have a quiet coffee in a bar.
And I love the fact that I never want to.
I love seeing tomatoes, olives, grapes, oranges, pears, apricots, courgettes and whole piles of other vegetables and fruit ripen in front of my eyes.
I love seeing snow on the mountains on bright sunny days.
I love it that I can now drink Campari and enjoy it.
I love the fact that you'll take your time and you are patient when I'm struggling to understand something or struggling to explain something.
I love that I have not come close to listing all the things I love about Abruzzo.
I Blog Therefore I Am
I'm a techie. Not a techie that swims in the murky waters of BIOS and operating systems, but a techie all the same. My brain is logical and yes I like Star Trek (the original of course). But a lot later than I should have, I started playing (learning to play) a saxophone. Perhaps an odd thing for somebody who was once accused of being tone deaf to do. But now I can play well enough so that I find it both fun and therapeutic.
I got interested in photography. It really happened when digital cameras became affordable. But the more excuses I have to go out and take photographs the more I love it. Italy and especially Abruzzo is a stunning photographic playground.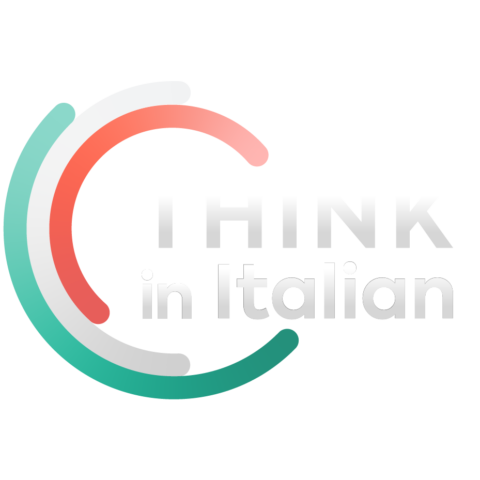 Stop reading, start speaking
Stop translating in your head and start speaking Italian for real with the only audio course that prompt you to speak.
Then the idea of writing or perhaps blogging lodged itself in my brain, and it seemed a natural fit with photography and Abruzzo.
I wrote my first post in October 2008 so that makes the About Abruzzo blog two years old. If I read the posts from back then and compare them with what I write now I'm filled with embarrassment and delight. I feel embarrassed because my writing was so much stiffer than it is now and I feel delighted because the blog has helped me meet and keep contact with so many people, friends (new and old), who have kindly helped me on the blogging journey.
Grazie mille!
I try to give something back when I can, so I've put together an Abruzzo 2011 Calendar with all proceeds going to the Italian Red Cross. I hope you like it and find it a useful gift. (Yes that was a plug in case you missed it.)
About Bodach
My name is Noel McCarthy and I'm a blogger!
I write the About Abruzzo blog using a pen name Bodach. That may change in the future but for now I'm sticking to it. Bodach is a character from an old Irish legend that I enjoyed reading when I was a lot younger.
I also write the Blog of Good Cheer blog using a pen name Felix. Felix seemed appropriate as it means happy or lucky in Latin and the blog attempts to celebrate anything good that I stumble upon during my day-to-day life.
If I ever play the saxophone anything like Paul Desmond I might give up blogging but that's highly unlikely so I guess you're stuck with me.
I love Dublin, but I try to spend as much time as possible in Abruzzo. Not a bad dilemma at all.
——————
So there you have it.  Having a house in Italy can change you – for the better!  Now all you need to do is to find the best corner of Italy for you and your partner or family.  Happy hunting!
Thanks
Many thanks to Bodach/Felix/Noel for having written his story and for having let me publish it here; I know he put a lot of time into it.  Now go buy his calendar! I have – Alex Roe.
Photo credit: All photographs by Noel McCarthy.