Italy is an enchanting land which often casts spells on those who visit.  On occasion, so powerful is Italy's enchantment that it reaches out and pulls you back from wherever you may find yourself in the world.  One sign that you have fallen under Italy's spell is when one visit does not seem to be enough.  Bodach and his wife fell under Italy's spell, and this is his tale.
Who is this mysterious 'Bodach'?  You'll find out in part three of his story.  All I can tell you is that he hails from Ireland, and the Irish have always had something of a reputation for being good story tellers.  I think Bodach lives up to this reputation very well.  And by ending up where he has, he seems to have had the 'luck of the Irish' too!
Here goes. Welcome to Part One of Bodach's enchanting tale – There's Something About Italy – The Spell is Cast.
Over to you, Bodach:
How it Began
How did it begin? Honestly I've no idea. Perhaps it happened when I was in school. Like quite a few kids I was exposed to many things Roman in history class. While Roman generals like Sulla, Pompey and Julius Caesar may not have been household names, we knew about them and their exploits.
As time passed my memories of these heroes dimmed and by 1982 names like Rossi, Tardelli, Baresi and Zoff had taken their place. For many sports fans the most important battles in Italy happened on football pitches. To this day I still don't know how Italy managed to beat Brazil in the 1982 World Cup.
In 1990 Ireland under Jack Charlton made it to the World Cup in Italy and although they had a great run, in the end Toto Schillaci broke our hearts. After Ireland's defeat I wanted Italy to win the tournament applying the twisted logic that at least Ireland would have been knocked out by the World Champions.
It wasn't until 1992 that I set foot on Italian soil for the first time. Deciding on Liguria for our honeymoon, we flew into Genoa, took a train to Santa Margherita, and stayed there for two weeks exploring the Cinque Terre, Portofino, Rapallo and of course, Genoa. I admit there was a day when walking around Genoa that I was so fed up with pasta that I jumped at the chance of having a burger. I think my taste has improved with time.
We didn't really plan our honeymoon. We organised our flights, and booked ourselves into the best hotel we could afford for our first night abroad. After that we thought we'd find an alternative hotel, more affordable, and we'd use the train to explore as much as possible. We walked between some of the towns of the Cinque Terre and enjoyed a completely different atmosphere to early 90's Dublin. The word vongole entered my limited Italian vocabulary. That and sole and domani which we ended up using together quite a bit as we wondered if the rain would ever stop.
We were in Italy, in late spring/early summer, and it rained practically every other day. That may have discouraged us from returning for a few years.
The Lost Years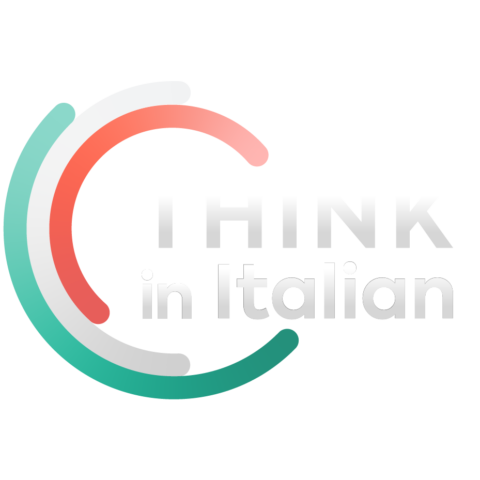 Stop reading, start speaking
Stop translating in your head and start speaking Italian for real with the only audio course that prompt you to speak.
From 1992 until 2004, we didn't consider returning to Italy. I think an Italian seed was planted but it took quite a while for it to germinate.
However, we nurtured it with with various natural chemicals – Sangiovese, Primitivo, Barbera and Montepulciano, but I think some of their muscle was lost in travelling far from home.
We resorted to keeping our Italian dreams alive with movies – Cinema Paradiso, Mediterraneo, Malena, Respiro and Il Postino – but seeing Italy on the big screen isn't the same as experiencing Italy.
Italian soccer still played its part and I read a great book called The Miracle of Castel di Sangro by Joe McGinnis, kept in touch with regular articles by Paddy Agnew in The Irish Times and watched the exploits of Baresi and Maldini on Channel 4's Italian soccer round-up to keep me clued in to what was happening to the beautiful game.
Then out of the blue my wife suggested we give Italy another chance and that we should go walking in the Dolomites.
Italy Re-discovered
The biggest surprise was walking over a ridge and seeing snow. We knew it was 25 °C plus in the squares of Verona and Trento but here we were high up in the Dolomites walking beside sheets of ice. I knew the theory, – the higher up you go the colder it gets, but I just found it hard to accept the reality of walking on a warm sunny day with lumps of ice lining the paths.
The holiday was great. Our accommodation was a bit basic, but that didn't matter too much as we were fairly exhausted by the end of each day. Apart from the Dolomites themselves, one of the highlights was seeing Aida performed in Verona's Arena. I don't think I've ever seen so many people on stage at the same time.
After that we made trips to Alghero, Sienna, Florence and finally Rome. All this time something that was brewing finally made itself known – we wanted to spend as much time in Italy as possible, but which Italy?
…………………………………………………………
Can guess the answer to 'Which Italy?'
Read part two of Bodach's tale here: There's Something About Italy – Part Two – We're Going Where?
Image Credits
Caesar-Tusculum-250-x-337.jpg by

Tataryn77
Manarola-from-North_CinqueTerre-250-x-188.jpg by

EpicV27
Walking in the Dolomites by Bodach