While Silvio Berlusconi battles against communist judges which aren't and coups which don't exist, other Italians, people like Michele Petrilli and Cristina Triola are getting on with their lives and their jobs. And they are innovating.
Take, for example, Europ Assistance's made in Italy new baby: Roadside Assistant, an innovative new and free application for iPhones and iPads which is to be launched in the next few days in Italy. Last night I found out about this novel new system when I went to a pre-launch presentation of the Roadside Assistant application here in Milan, Italy where I live.
I was told by Michele Petrilli that Europ Assistance's Roadside Assistant app is the first of its kind and that as far as he knows, there is nothing else quite like it anywhere else in the world.
What is Roadside Assistant?
In simple terms,the  Roadside Assistant allows its users to summon breakdown assistance more quickly than by making the traditional phone call. Not only – the application will also tell you how long it will take for the breakdown truck to turn up, making breakdowns less traumatic.
The Roadside Assistant app also knows where you are seeing as it hooks into the GPS system of your Apple iPhone. This means you can be found more easily and that you won't have problems trying to explain over the phone where you find yourself.
Imagine you have a problem with a hire car while you are on holiday in unfamiliar territory: smart phones like the Apple iPhone, but not only, really come into their own in such circumstances – because with their in-built GPS location systems – these phones always know where you are, even if you do not.
Mothers with children, and women travelling alone, are likely to feel safer knowing that in the event it becomes necessary, summoning assistance will be simple, effective and fast.
Actually, it sounds as if this application could be integrated into special editions of stand-alone GPS navigator units – such as those made by Tom Tom and Garmin. Something for the future maybe.
First Aid Tips
In addition to being able to use the Europ Assistant application to call for help, it has some other handy features:
Emergency telephone numbers for ambulance and police services in most countries around the world.
First aid tips.
Coming soon: reminders to tell you when your insurance expires, and when you need to get your car serviced, as well as a few other things.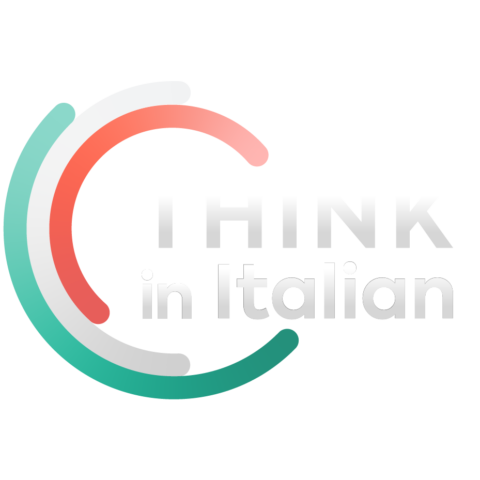 Stop reading, start speaking
Stop translating in your head and start speaking Italian for real with the only audio course that prompt you to speak.
High-Tech Roadside Assistant
While Europ Assistance's app is functional, it has not been put to the acid test just yet – its users will help Europ Assistance iron out any of the bugs which day to day use may reveal. For the moment, only Europ Assistance's direct customers in Italy will be lucky enough to be able to use this app, and the application is only for Apple devices. Soon though, versions for other smart phones will start to make an appearance and an Android version is in the pipeline, the CEO of the Neos company developing the software told me.
Worldwide Roadside Assistant
Once the application has been put to the test in Italy, it may well go worldwide with versions being released in a range of languages. While this is not going to happen overnight, the application is already attracting interest from beyond Italy's shores, I was told last night at a pre-launch presentation.
In the future, the application will be extended to allow people to acquire insurance while they are on the move. This could be handy if you forgot to include travel or breakdown insurance when you booked your holiday – or when you suddenly have second thoughts on the necessity of travel insurance.
Unfortunately Italy is not the most friendly of markets when it comes to selling insurance online – overly complex regulations have rendered the online purchase process horrifically complicated.  Hopefully, this situation will change in the future – once Italy's government has got over bunga bunga and all the rest, and gets down to more serious business – like running Italy.
Grumble over. Another advantage of Europ Assistance Italy's Roadside Assistant application is that it helps automate the assistance process and this means it will help to reduce costs for the company. With a little luck, this could mean lower insurance premiums for Europ Assistance customers – as well as top quality service.
Neos and Mobc3
Europ Assistance Italy's Roadside Assistant application has been produced in conjunction with another Italian company, mobile application development specialists Neos who produce applications for Blackberry, Nokia, Windows Mobile, HTC, Samsung and Apple mobile devices using the mobc3 platform.
All good stuff, and worthy of being included in BlogfromItaly.com's ever growing list of Good Italian Things.
Amd me? Will I be using the Europ Assistance app? Possibly – I've got an iPhone, even if I do not have a car. Still, from time to time I do hire cars, so I may end up installing this app – even if I hope I'll never have to use it!
Click here to read about other Good Italian Things