Perhaps the most iconic image of Arthurian legend is that of a youth pulling a sword from a stone, a feat no one else had been able to achieve, and he was thus hailed as the true king of England.
It's status is pure legend, but there really is a "Sword in the Stone"! It's not in England, or Wales, as you might expect, but in Tuscany. It can be found in the Merse Valley, just off the SS441 road between Siena and Massa Marittima, at San Galgano. It is only a few kilometres from the hamlet of Palazzetto, which has an excellent restaurant (Il Palazzetto), well worth a visit; good food, service and reasonable prices too.
Why is it there?
On seeing the sword in the stone, my first thought was, "O.K. So what is the connection to King Arthur?" The answer appears to be "None" but … this is as much about legend as about facts.
The fact is that it is all about San Galgano (Saint Galgano), although a lot of legend is woven through the historical facts. For example, his miraculous birth is credited to the intercession of St Michael, the Archangel, much revered in these parts.
Who Was San Galgano?
Galgano Guidotti was born in Chiusdino (a nearby town) in 1148. He was of noble birth and grew up much feted and admired; handsome but arrogant, and something of a libertine.
Despite achieving his goal of becoming a Knight, he was dissatisfied with his life and lack of purpose. Over time he chose to retire to a life of solitude as a hermit, surrounded by God and nature.
In December 1180, after much discussion with other hermits and dreams of St. Michael, the Archangel, Galgano built a circular hut on the hill at Montesiepi.
Needless to say, not everyone was happy with his decision to become a hermit, especially his mother and his fiancee, and his fellow Knights mocked him!  In response to this as a sign that he renounced war, Galgano drove his sword into a crack in the rock which was inside his hut. Galgano would, afterwards, pray in front of his sword which, of course, formed a cross. In fact, Christian knights would often pray in front of their swords (plunged into the ground) before going into battle. The symbolism of the sword was very important in medieval times.
Legend has it that the stone itself was a remnant from a previous sacred site, although archaeologists have yet to prove this. I doubt any "proof" will emerge to either prove or disprove the folklore tale of his being visited by wolves, although his being visited by people, for both counsel and healing, is recorded.
Sadly, just under a year later Galgano died on 3 December, 1181. His burial was attended by eminent ecclesiastical figures, such as the bishops of Volterra, Massa Marittima and Siena, as well as Cistercian abbots. Cistercian monks later lived on the site, before building a larger abbey a short distance away.
In 1185 Galgano was canonised by Pope Julius III; the first canonisation using a formal process. The speed of Galgano reaching sainthood was very swift almost perhaps as miraculous as the miracles attributed to him. I've read about nineteen!
Following Galgano's death, Cistercian monks took over the hill at Montesiepi and founded an abbey. Its original centre was the small "rotunda" (circular Romanesque church) designed to cover the saint's tomb and his sword. Its construction began in  around 1182 and it was consecrated in 1185 by the Bishop of Volterra.
Did King Arthur come from Italy?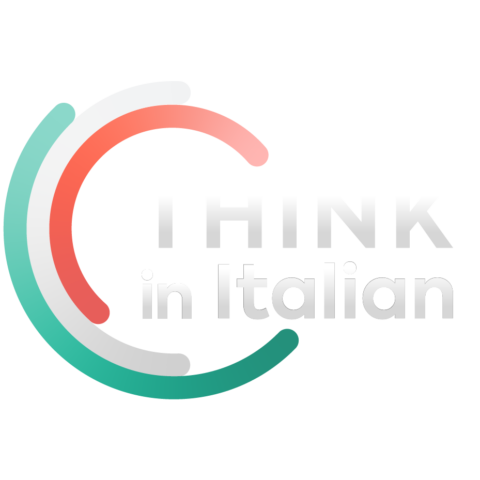 Stop reading, start speaking
Stop translating in your head and start speaking Italian for real with the only audio course that prompt you to speak.
Well, who knows? Perhaps the question should be, "Did King Arthur ever exist?" Again, who knows?
However, Mario Moiraghi, a medieval historian, has written on this very subject (see www.sangalgano.org). He suggests that the story of the real san Galgano (historically authenticated) was the basis of Arthurian legend; a story that was enhanced by medieval troubadours. Galgano, whose name bears a close resemblance to Galvano (later Gawain) was "the first Knight", and he often appears in the early legends holding the Sword Excalibur. If this is the case, then Arthurian legend, if not Arthur himself. was "born" in Tuscany.
Arthurian "purists" might well say that "the Sword in the Stone" was not Excalibur but Caliburn. It was broken and then replaced by Excalibur as a gift from the Lady of the Lake. That is the legend according to Sir Thomas Mallory, but Robert de Boron's earlier poem "Merlin" has Excalibur as being the sword drawn from the stone.
Decide for yourself. I have but, I going to keep my opinion to myself!
Is it a hoax?
More interesting, to me, is the sword itself; only the hilt and a couple of inches of the blade can be seen protruding from the rock. In 2001 tests were undertaken by the University of Pavia, and the sword has been dated back to San Galgano's era.
Research scientist (Luigi Garlaschelli) has said that there is a cavity beneath the rock, but no permission has been granted for further excavation. Could this cavity contain the saint's body, missing for 800 years?
The Great Abbey
The original abbey, on the hill at Montesiepi, proved to be too small, and the monastery moved into the new abbey, a short distance away in the valley. It grew, becoming both powerful and prosperous. Wealth and worldly interests supplanted the monastic ideals of the Cistercian Order which, in turn, contributed to the Abbey's decline; so much so that, by 1550, only five monks remained. Around this time, the Abbot, Giralamo Vitelli, sold off many precious and non-precious materials, including the lead on the roof, thus hastening the physical "decay" of the structure. A lightning strike in 1786 toppled the bell tower  onto the roof, causing its partial collapse. The Great Abbey was deconsecrated in 1789.
Apparently, it being ruined has helped experts analyse the abbey's architecture in more detail. In this respect, it is similar to only a handful of other Cistercian abbeys in Europe; Melrose and Kelso in Scotland, Tintern in England, Cashel in Ireland, Eldena in Germany and the Convento do Carmo in Lisbon.
Its current ruined state (well, the Abbey Church is ruined, although other parts of the monastery complex are intact) does not detract from its magnificent architecture and the feeling of awe at what our predecessors were able to build all those centuries ago. It's well worth visiting and, nowadays, has become a popular wedding venue.
By Jenny M Want
For Jenny, living in Italy is a dream come true. A retired teacher, she now lives in scenic Barga in Tuscany with her partner David.
Immersed in Barga life, Jenny passes her time writing, researching, observing and learning.
Jenny has written a fun book for children set in Barga, Tuscany – The Bat of Barga.