SEO and Web Analytics for professional website management
For those of you who do not know what SEO stands for, it's Search Engine Optimisation. What this means is that through the use of various techniques which are backed up by healthy doses of technology, people using the internet via search engines (Google, Yahoo, Ask, MSN etc) will find your website more easily. If you run a business, this means that leads, and thus sales, will increase.
In order to achieve the increase in internet search generated leads and sales, an SEO expert, such as Milan based Sean Carlos, Antezeta's president, can help you.
Sean, who has worked in various big name organisations, including Pirelli and Hewlett Packard, knows plenty about SEO. This is something to which I can attest seeing as, as one expat to another, he has been helping me out with the SEO aspects of this blog. Sean is also up to date with the latest technology and, through his knowledge of Italian, German and English, can help sites raise their profiles in a variety of European markets.
In addition to its SEO related work, Antezeta can help unravel the complexities of Web Analytics. For the uninitiated, Web Analytics is the interpretation of the heaps of data that the average website collects on site usage – pages, visitors and the like. Through the analysis of such data, an SEO expert, such as Sean, can understand what works and what does not with regard to a website. Indeed, Sean has worked with the Web Analytics Association and the University of British Columbia to produce what is probably the first known Web Analytics course. This indicates that Antezeta really can help you to interpret and benefit from all those statistics your site creates.
Personality, or your website's theme
However, SEO is not as simple as just sorting out the statistics, oh no. Many sites have a particular personality, and attract visitors with particular characteristics, and Sean can help webmasters understand how to keep a site's character closely matched to its visitors, both existing and future. Antezeta also offers site usability advice to help you keep those visitors once they've reached you.
As Sean well knows, SEO can be an ongoing process, and results often do not happen over night, unless paid advertising like Google's AdWords is employed to draw visitors into a site. Sean does advocate a merit-based SEO traffic model for the best medium to long-term results. Perhaps a better term may be 'authority related traffic', for the secret to this technique revolves around a combination of good content and efficient SEO optimisation. The relationship between these two elements raises a site's authority in the 'eyes' of many search engines, with the net result being increased well targeted traffic. Read higher sales, ad income, etcetera.
SEO in Italy vs. the UK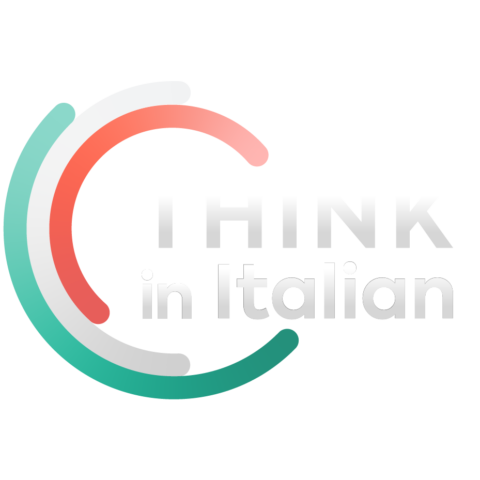 Stop reading, start speaking
Stop translating in your head and start speaking Italian for real with the only audio course that prompt you to speak.
Now, although many in the UK have yet to cotton on to the benefits of good SEO, Italy is even further behind. According to Sean, in Italy's case, this is partially down to the reduced level of internet usage here, and partially due to a basic lack of understanding of just how essential search engines are to the performance of a website or web based business. In Sean's estimation it's going to be around five to ten years before Italy catches up with the rest of the world in terms of internet usage. However, I beg to differ. Why? Because things like Wi-Fi, WiMAX and better more portable internet surfing devices will mean that more Italians get on-line. And once mobile phones provide good fast internet access at a low cost, I believe that Italians will be all over the world wide web.
Ready to profit from Milan's 2015 World Expo?
Even if you agree with Sean, or tend towards my view, adopting an SEO strategy now is going to give your on-line businesses a head start over slow off the mark rivals. And, for Italian webmasters who wish to attract visitors from outside of Italy, SEO will, literally, pay dividends. It may also be worth remembering that in 2015, the World Expo is coming to Milan, and this event will raise the profile of the city both in real terms and virtually. Thus, a site that has worked at SEO will be in a much stronger position with regard to attracting business generated on the back of the Expo event. The same obviously goes for non-Italian web based businesses who wish to create Expo generated leads.
Next steps for SEO success
If you would like to face the future confidently, and you run a business with a sizeable web presence, then contacting Sean would be a very wise thing to do. For the moment, Antezeta is concentrating on the more far sighted medium to big business market, but that is not to say that Sean's company will never be offering its services to smaller companies.
As a matter of interest, Sean has already carried out a brief SEO audit of Blog from Italy, and, I'm pleased to report that my mainly inadvertent SEO tactics just about passed his initial examination. He also kindly told me what I need to improve to achieve the results I'd like to see. Thanks Sean!
For more information about Antezeta SEO services and Sean, visit the Antezeta site, with free SEO resources, also in Italian and German. And don't forget to check out Sean's SEO related blog.