Exactly what Italy's highly paid politicians do is not always too clear. At least it wasn't until the advent of OpenPolis which came to life in 2006.
Thanks to the OpenPolis group of websites, Italians have veritable wealth of information on how Italy is governed, and, soon, they will be able to see how their money is being spent too. OpenPolis is an independent association and is not funded by Italy's government.
As but one examples of what OpenPolis does, via its Parliamentary productivity index it monitors political activity in Italy and does so very closely.
Other sections of OpenPolis provide not only information on every single politician in Italy's parliament, but also on their declarations of wealth and assets – if the politicians concerned have agreed to make such information public. Silvio Berlusconi has not, as yet, supplied information on his income and assets and he is far from alone.
Soon, OpenPolis will also allow Italians to keep an eye on how their taxes are being spent thanks to the Open Bilancio  – Open Budgets – service will monitor how Italy's government, both local and national, spends money.
Here is just some of what Italians, and others, can keep an eye on thanks to OpenPolis:
In depth reports on the activity of each and every politician – here, for example, is Silvio Berlusconi's.
Profiles on more or less every politician in Italy's national parliament: Silvio Berlusconi, again.
Information on specific subjects and which MPs are dealing with them. Here's activity on asbestos legislation, for example.
There's much more too. After registering for free, the OpenPolis service allows the public to monitor the activity of up to 5 politicians or a combination of politicians, motions or bills amounting to a total of 5. For example – you could monitor two politicians, two motions and a bill.
Paying members can monitor more.
The OpenPolis Universe
Here are the websites in the OpenPolis universe:
Voi Siete Qui – You Are Here – Online from next Monday, this site will allow Italians to understand the policies Italy's political parties are proposing. There will also be a questionnaire with 25 questions to help Italians understand their political leanings.
OpenMunicipio – Open Municipality – which will monitor local government activity throughout Italy and offer a local level equivalent to Open Parlamento. OpenMunicipio should be up and running in 2013.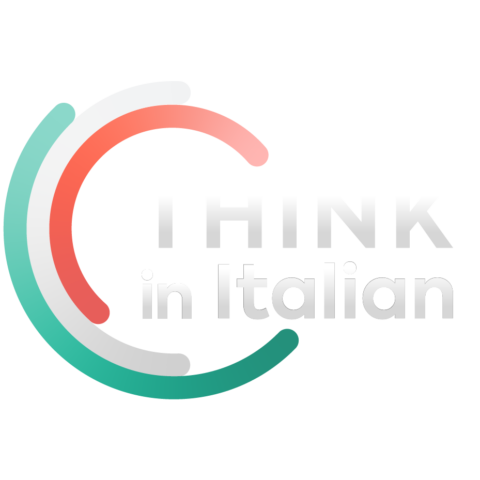 Stop reading, start speaking
Stop translating in your head and start speaking Italian for real with the only audio course that prompt you to speak.
The aim of this service is to help voters use their votes more wisely.
Join Up and Monitor
Become a member of OpenPolis and you can keep an eye on even more activity. Activity reports are emailed to you – in Italian.
Here are some other facts about the association provided by Vincenzo Smaldore of OpenPolis:
The site receives around 20,000 unique visitors a day.
Around 25,000 people are actively participating in the running of the site either directly or indirectly.
There are around 300 paying members which help fund the operation of OpenPolis. Donations, as you might expect, are always welcome. You can donate here by credit card or Paypal.
If you want to, you can become a member of OpenPolis. You can find out more, if you know Italian, by visiting this link: Become a member of OpenPolis.
Voi Siete Qui – Up and Running Next Monday
Remember that from from next Monday 11 February 2013, OpenPolis will have it's Voi Siete Qui – You Are Here – section up and running.
A Useful, Reliable, Resource
OpenPolis would be useful for journalists, students, businesses or lawyers who wish to keep an eye on what is being discussed before Italy's parliament.
I was told by a representative of the OpenPolis organisation in a telephone conversation that the service is reliable enough to be used for professional monitoring purposes. The information OpenPolis uses is provided with the blessing of official sources.
An Excellent Initiative
OpenPolis is an excellent idea and is something which Italy sorely needed seeing as Italian democracy tends to lack transparency.
Other countries would also benefit from a similar system, I'm certain.
I shall add to the chorus of praise for OpenPolis by classifying it as a Good Italian Thing.