Between you and me, I hope centre-left Giuliano Pisapia ends up as the new Mayor of Milan – the northern Italian city which is also Italy's economic powerhouse. Why am I saying this? Well, yesterday evening I attended a 'candidate meets the bloggers' event to which I had been invited by Pisapia's election campaign staff.
Politician Giuliano Pisapia is not part of Italy's traditional old-school and ineffectual centre-left, thankfully. Indeed, he's more of what a real centre-left politician should be. He seemed more centre than left to me.
The meeting with Pisapia was an informal affair, which came as a surprise as I sort of expected we were all; around 30 bloggers from Milan; going to be talked at. Well, we weren't. I also warmed to Pisapia when he said that those present should speak to him using the informal Italian 'tu' form and not the formal (and distant) 'lei' form.
Pisapia, who came across as being well informed, chatted, listened attentively and answered questions he had obviously not been prepared for, and let others do the talking too.
He certainly seemed to be a down to earth guy and was not in a tearing hurry to get away either, despite the fact that he knows the road towards his actually becoming Milan's new mayor is not going to be a smooth one.
I asked too many questions, I know, and prevented others from speaking. Sorry fellow Milan bloggers, but you were a little on the silent side 😉
Trying to Solve Milan's Air Pollution Woes
One of the questions I asked, at the behest of one of my Twitter follwers, was on the sticky issue of Milan's Ecopass pollution charging system which is not doing its job. I suspect my son, who recently was subjected to a 5 hour operation to his sinuses, could be one of the victims of Milan's poisonous pollution laden air.
Is Pisapia thinking of some kind of alternative to the Ecopass? The answer seems to be 'maybe' – but everything needs to be studied and evaluated.
Still, Pisapia, who stands for transparency, should tell everyone the truth about Milan's air quality. It is not entirely clear whether the figures touted by Mayor Moratti paint a truthful picture. In any case, Milan continues to exceed EU pollution limits, so something does need to be done.
I also mentioned the difficultly I have finding a point of reference regarding Milan's rich event calendar -which I feel is a failing on the part of the Milan council in communication terms.
I tend to happen upon happenings in Milan – but promise I will now start reading ViviMilano a website which has information on the latest events in Milan – even if one would expect the Milan council website to have this kind of information.
Other things which caught my ear, so to speak, were Pisapia's emphasis on setting up an effective wi-fi network for Milan – one which works. The Moratti gang claim to have set up wi-fi in Milan, but Pisapia and his crowd were unable to connect to it.
Milan as a World Communications Capital
And how about Milan becoming the worldwide blogging capital? Not a bad idea and Milan does have lots of people working in marketing and communications.
Pisapia's Rival
Pisapia's main rival is one Letizia Moratti – who also happens to be Milan's current Mayor.
Not only this, but Moratti also has lots of money behind her and her campaign budget exceeds Pisapia's budget many times over. Moratti's financial weight is considerable; she comes from a very well-heeled Milan family; and she has the backing of Italy's current Prime Minister Silvio Berlusconi.  This also means she can count on Berlusconi's not inconsiderable media might to help crush opposition.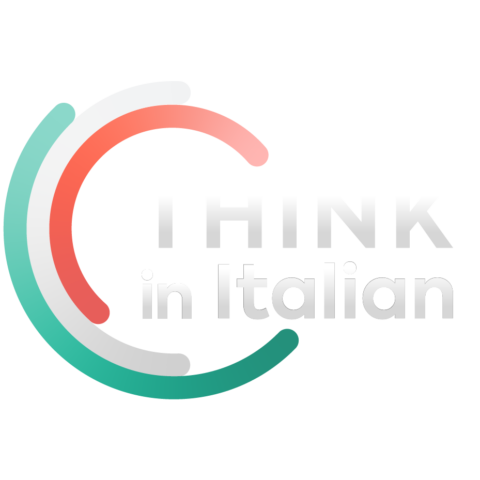 Stop reading, start speaking
Stop translating in your head and start speaking Italian for real with the only audio course that prompt you to speak.
Pisapia has been collecting campaign funds via the web – and donations have been coming in not only from people in Milan, but also from around Italy. It is almost as if others in Italy would like to power the winds of change.
Moratti Here, Moratti There, Moratti Everywhere
Certainly Moratti's election campaign is noticeable – her picture is everywhere, and even YouTube showed me a vote for Moratti ad the other day. Unless you are in Milan, you probably won't be exposed to Google ads trumpeting Moratti's message as the web campaign is most probably geo-targeted – which means only Milan's web surfing residents will face a barrage of Moratti ads.
But Pisapia is Performing
Upon first sight, things look a little desperate for Pisapia campaign-wise, but despite the money being thrown around Moratti, Pisapia has managed to hit a 45.9% preference in pre-election polls – to Moratti's 42%.
How the heck has Pisapia managed to achieve this? A good question, which I will attempt to answer here.
First off, there is the mega-bucks Moratti campaign. Yes, it is everywhere, yes, it's flash, but it is soulless. The PR fluff is so obvious that the campaign comes across as being rather hollow and without substance. One of Pisapia's web campaign gurus agreed with me on this.
Pisapia's campaign is more grass-roots – he's literally closer to the people on the ground.
Then there is the difference in characters between the two protagonists – Moratti, I was told by someone who has met her on a few occasions, comes across as being nice but bland – almost as soulless as her campaign. She did not bother to turn up for council meetings too often – which may reflect how much she actually cares for Milan.
Nice Letizia Moratti is not exactly the kind of mayor a dynamic city like Milan needs – and her program for Milan – which one has to download to read, unlike Pisapia's instantly visible Milan manifesto – only mentions in passing the insidious and growing problem of mafia penetration into Milan's public works (and, possibly, the council itself, if rumours about one Berlusconi camp candidate are to be believed).
Pisapia, on the other hand, wants to set up an anti-mafia commission for Milan – this sounds like an excellent idea. Indeed, Pisapia's plans for Milan are on the whole much more concrete than Moratti's rather wishy washy affair.
Pisapia  – Stands for Transparency and Community. Moratti Stands.
Pisapia stands for community and transparency, whereas Moratti'd have a hard time arguing she's transparent, seeing as her administration has faced accusations of wasting taxpayer money by offering bloated consultancy contracts to 'friends'. Then there was the 'flexible' planning permission her son was granted which raised a few eyebrows. Moratti is the face of traditional Italy – helping friends and family and largely ignoring merit.
The Berlusconi Factor
The other 'problem' Moratti faces could be that of Silvio Berlusconi's unbridled support.
As you may well know, scandal-wracked Berlusconi seems to be becoming more, not less, controversial. His regular as clockwork attacks on Italy's judiciary and his almost constant attempts to bulldozer laws through Italy's parliament which always seem to contain some clause or other designed to end his legal woes may just be starting to grate on Italy's psyche, and it is conceivable that by openly associating and supporting Moratti, he may be doing her campaign chances more damage than good. This might explain why Pisapia and Moratti are so close in the opinion polls – despite Moratti's sizeable budget.
May's elections could be something of a photo-finish, but Pisapia did appear to be quietly confident. But if he wins, Pisapia may be hampered by the Moratti legacy – which includes handsome contracts for certain services which cannot be ended without considerable expense. However, Pisapia has come up with a novel way of raising finance for Milan – and his fund raising will produce a return on investment for those who invest in Milan.
It has been reported in Italy's press that the Milan elections may well be a vote, or not, for Silvio Berlusconi and the results may determine whether Italy continues to lurch one step forwards and two steps backwards or whether the country will finally manage to find some direction.
Pisapia seems to be someone who has direction and one of the main things Italy needs at the moment is to know where it is going.
By the way, I'll be voting in Milan's administrative elections this May and transparent Pisapia appeals to this Milan resident more than muddy Moratti.