Living here in Florence Italy has truly opened my eyes to some of the little things I have taken for granted back at home.
In the US
In the United sates we don't have to pay to use the bathroom, in most places internet is free.  We have air conditioning, and our heat is never timed out.  We have great high speed internet, big screen TV's and dyers to dry our clothes.  We have dishwashers, and our shops do not close for 3 hours at lunch time, and we can buy train tickets on the train without getting fined.  These were some of the things I took for granted, until I came to Italy, that is.  (We have a dishwasher, Diana – Alex, the Ed who lives in Italy.)
Homesickness
Lately I have been a little homesick, I will admit.  Being homesick, however, has made me realize what I take for granted back at home.  For instance, I never once had to pay for internet in a hotel, usually internet is free when you book your hotel room.  Out here it is not included, and in some public places like a train station you have to pay to use the bathroom.  I had to pay 1 Euro to go pee.  Back at home in the USA you just walk in do your business and leave – no payments necessary.  Most people, it seems to me, hang dry their clothes in Italy because to use a dryer at the laundry mat is quite pricy.  I think that is one of the things I miss the most, is a dryer.  The feeling when you take your warm clothes out of the dryer and put them on, is not something you here.
Things I Miss
In a previous article I mentioned shops close for lunch.  I find this bizarre but I think it is really good that you can go home for lunch and spend time with  friends or family.  It is also pretty crazy how careful you have to be with electrical power.  For instance, in my apartment I cannot have the laundry machine, the stove top, and the oven all running at the same time, if I do the power cuts out.
At home, I get done using a dish and I put it in the dishwasher, nothing to it, here I actually have to take the time and wash them by hand.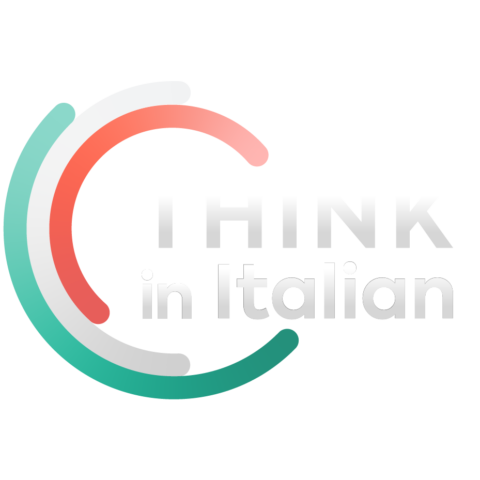 Stop reading, start speaking
Stop translating in your head and start speaking Italian for real with the only audio course that prompt you to speak.
I take for granted every long car ride I complain about, but my impression is that people walk here much more than we do back at home.  There is nothing quite like getting into a car and turning up the music and driving with the windows down on a hot summer day.
Buying train tickets is another issue which gets on my nerves here in Italy.  You have to buy tickets and then stamp them, you cannot buy tickets on the train generally, which is something I honestly miss, as it just makes life easier.
Smart Ways
Even though I have missed the little things from home, living this way has taught me a new lifestyle.  I honestly think that the way some things are done here is very smart and if America started to do them, we would not have so many lazy people and we might even make a little money.
For example, if we charged people to go to the bathroom in train stations and airports, we could possibly work our way out of debt.  Same with the internet, it would be a shock to most people, but if we charged for it, we know people are going to use it and they would probably pay for it because it is needed.  If there was a way to cut down the amount of cars and make more people walk in cities, that would be amazing.  I have become a better person just from walking around and taking everything in.
Not having air conditioning makes me want to go outside. The hot water running out every 15 minutes makes me take quicker showers and I guess I've become more environmentally efficient as a result, and not drying my clothes in a dryer saves energy and helps my clothes last longer too, I think.
Overall, I have learned a different way of life and I will probably never take those things I took for granted in the USA ever again.  Living here has taught me that, and has also opened my eyes to what I can do when I get back home to save energy and be more efficient.