Italy's Lega Nord political party does not have the best of images beyond Italy's shores. The Northern League, as it is known in English, often faces accusations of xenophobia and racism. But is this really the case?
Ever since I discovered that the Northern League had appointed a black mayor, I've been watching this party a little more closely.   Now, as a result of coming into contact with another foreigner living in Italy, Terry Bhola, I've been questioning whether the xenophobe and racism labels are really fair.
Terry who is a Trinidadian-born American is black, and married to an Italian, and he lives down in Umbria, which it has to be said, is not one the the most northern Italian regions. From our chats via Twitter and as a result of reading his blog, I've discovered that Terry comes into contact with Northern League people quite regularly. Strangely enough, these supposedly xenophobic racists do not want to beat Terry up on account of his colour, no. They have even been known to offer him pieces of apple strudel.
Technically, Terry is an immigrant, and the Northern League do not like immigrants. Theoretically, Terry should be the last person such people would be offering apple strudel to.  How can this friendliness towards a black immigrant be explained?  Well, there are, in the eyes of the "Leghisti" (members of the Northern League) it seems, the wrong and the right kind of immigrants.  Terry, it appears, and despite his colour, is the right kind of immigrant.  Therein lies the conundrum, and why someone might question whether the Northern League is either racist or xenophobic.
What the Papers Say
If you read the papers, both Italian and foreign, you get the impression that Northern League people would not go within one thousand miles of someone like Terry, let alone go offering him cake.   But, as I said before, Terry is the right kind of immigrant.  He's American, educated, and he's married to an Italian.   This means in the eyes of some Northern League faithful, he is a perfectly acceptable resident for Italy.
By the way, Terry reads the official Northern League newspaper, La Padania, and suggested that I should try it too.  I tried to get hold of a copy today, but it does not come out on Mondays.  Would someone who thinks the Northern League are racist recommend that I read their newspaper?  I don't think so.  I'll get hold of a copy.
Not a Muslim
As far as I know, Terry is not a Muslim.  The Northern League people are not too fond of Muslims.  In the main though, I'm not sure whether this is down to pure racism, so much as a clash of cultures.  As an aside, perhaps Muslims in Italy would be better accepted if they were to try to dress in a more western fashion.  Trousers are worn by many Italian woman, and western style head-scarves, while not that common, would not look too out of place in Italy either.  Cultivating a style of dress which fits in would make integration a little easier perhaps, and would allow Muslims to respect their religion without standing out too much.
Mosques, though, are another problem, and I don't think Northern League members would be at all happy at being woken to prayer by an Imams doing their thing.  Come to think of it, I don't think I'd be too happy with this either.  Fine in Muslim countries, but probably not so great in other non-Muslim nations.  This is a problem which has got to be resolved in some way, and both sides are going to have to work something out.  Religion is a personal thing, and it should never be thrust down peoples throats.  Preaching from minarets does appear to be thrusting religion down people's throats in my book, and it is something which is likely to lead to antipathy, not integration.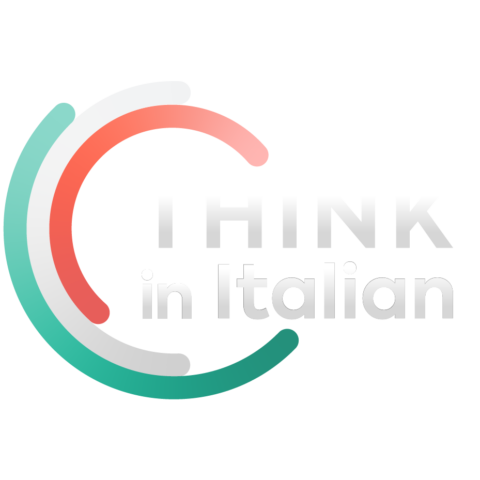 Stop reading, start speaking
Stop translating in your head and start speaking Italian for real with the only audio course that prompt you to speak.
I digress, back to the Northern League.
Tarring With the Same Brush
After having 'chatted' virtually with Terry, it's become clear that there is more to the Northern League than initially meets the eye.  Yes, there do seem to be a few wild horses in there, but not all are as extreme as they are made out to be, at least not down in Umbria.  And one, Northern League politician, Roberto Maroni, is doing a very good job on the anti-Mafia front, and has, arguably, done more to combat the mafia than any post-war Italian politician.  He's certainly a feather in the Berlusconi government's cap.
Don't worry, I have not donned rose (green?) tinted glasses, just yet, as there does seem to be some evidence that the Northern League has been infiltrated by those who yearn for a return to the rule of Il Duce – Mussolini.  See my Is Italy Falling? post for more on this.
As for the Northern League, at Terry's behest, I'm going to have a go at setting up an interview with Davide Boni, a Northern League politician who also happens to be following both Terry and my newsfromitaly persona via Twitter.  Whether Mr Boni will concede an interview to a blogger like moi remains to be seen.  If he does though, you can be sure it'll appear on Blog from Italy.  I certainly have a growing list of interesting questions to ask Mr Boni.
From Cristian
Looks as though the strategy has taken me in.  I'm not convinced all of the Lega people are covert fascists, but from this video it does look as though the upper echelons could well be.  Watch it and see what you think.
[youtube]http://www.youtube.com/watch?v=lk8vpuajKGc[/youtube]
This is why I like blogging, I learn things.  Thanks Cristian.
And finally, a word about Terry's writing.
Terry's Book
Searching for Wild Asparagus in Umbria is the title of Terry's book, which, I understand, is soon to be published.  The book is all about Terry's quest to set up shop in Italy, after having done much the same with his Italian wife in Brooklyn, New York.  Now, I imagine there must be quite a contrast between the deepest darkest, green and leafy Italian region of Umbria and the urban jungle which is Brooklyn, so his book should make interesting reading.
You certainly seem to meet some interesting people via Twitter, I have to say.