The Izers – that's "eye-zerz" – are a four piece indie rock band from Mantua in Italy who contacted me after coming across an article on Italy Chronicles on the state of the indie music scene in Italy. Well, being a music lover, I clicked off to have a listen to the Izers music.
Wow, what an impressive sounding band this is, I thought to myself. I listened, again and I'm listening to their new EP, again, as I write this. Incidentally, the band sings in English.
Formed in 2012, the Izers are Matteo Menabue, guitar and vocals, Corrado Varelli on bass, Federico Pasquini, drums and Simone Campagnola on guitar.
Matteo Menabue, aside from being a pretty darn good singer, is also the band's secret weapon. Matteo, you see, has been speaking English since he was four and this helps him construct lyrics in English – both he and the rest of the band know that by singing in English they'll widen the appeal of their music. Matteo told me he pens some of the Izers' songs – with the rest being a collaborative effort.
I guess by now you'll want to hear the Izers, so here you go:
The Izers – Ready to Fight
[youtube]http://www.youtube.com/watch?v=3cNdXuYsX7s[/youtube]
The Izers  – Points of View
[youtube]http://www.youtube.com/watch?v=BBVEU8k9StU[/youtube]
The Izers – Fast Forward
[youtube]http://www.youtube.com/watch?v=I4vjqxEr4qY[/youtube]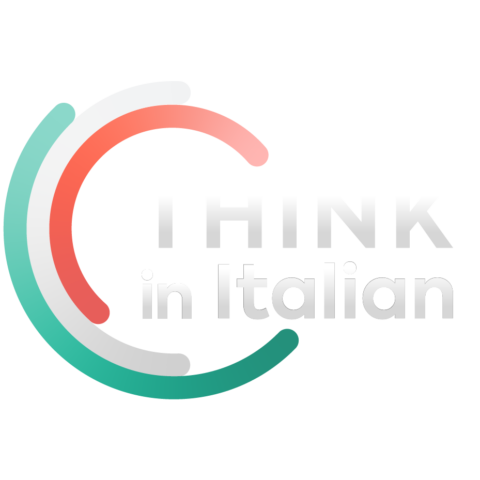 Stop reading, start speaking
Stop translating in your head and start speaking Italian for real with the only audio course that prompt you to speak.
Addictive, aren't they?
Among the band's many influences are, Matteo told me, The Strokes, Interpol, Franz Ferdinad, and Tame Impala.
Would you like to encourage this band to do more?
If so and you'd like to pop the Izers on your iPod etc, then you can buy their new 4 track EP here:
You can find The Izers on YouTube, Facebook and on SoundCloud. The Izers don't have a recording contract, but perhaps this will change soon 😉 In the meantime, Matteo tells me that the band is available for wedding and other gigs. Snap them up for your wedding in Italy before they become big!
Special mention to the recording studio which produced the Izers' EP – the Lost Form Studio who'll produce an EP for around €200, but you'll have to come to Italy to do your EP, or album.
Oh, by the way, Mantua is a lovely place to visit and you may even catch The Izers live there too 🙂