Sometimes in your life you make a discovery. For me, this discovery was made yesterday at the Via Paolo Sarpi street fair here in Milan.
I espied this interesting looking cheese from afar, and its odd red coloured granular coating caught my eye. Upon closer inspection I realised that the cheese was probably a form of Gorgonzola, a cheese which is already known internationally. Well, I like Gorgonzola, so I could not resist trying this interesting looking 'formaggio'.
I was not disappointed, for it was delectable, delicious and dangerously morish, but also real treat to savour.
The dark red granular coating or rind, and I know not how it is made, was derived from a mix of woodland fruits. This coating gave the cheese an exquisite odour. A sort of sweet fragrance that probably would have been more appropriate had it been emanating from some exotic Italian or French woman's perfume, not from a cheese, of all things! But this was no perfume, this was a cheese. And it was not your usual Gorgonzola either, this was made from 'capra' – goat's milk. It is the one of the finest cheeses I think I have ever tasted, certainly the best Gorgonzola in the world, bar none.
Unlike normal Gorgonzola, this variety, apart from it's most un-Gorgonzola like fragrance, was lighter and more subtly flavoured. This is the kind of cheese that should be grace the tables of all of the finest restaurants in the world, Italian or otherwise. It looks so wonderful and tastes as good that anywhere not having this cheese really cannot lay claim to having the best food in the world. This is the Angelina Jolie of cheeses, a cheese superstar. An A-list product, if ever there was one. Delectable, delightful – you get the idea.
Knowing I was on to a good thing, as do those in Atlanta, London, and Barcelona, where this cheese is exported, I grabbed the information sheet that the company making this delightful cheese kindly provided. I could feel a blog post coming on.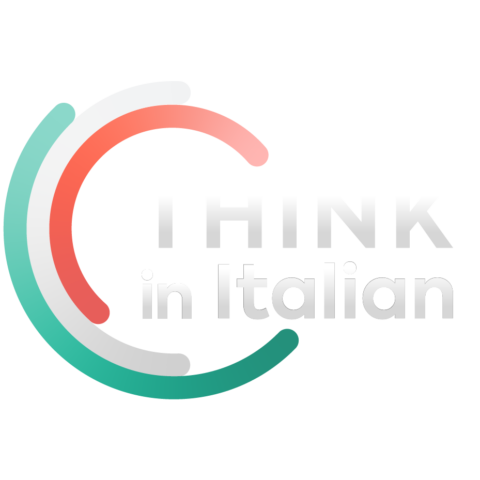 Stop reading, start speaking
Stop translating in your head and start speaking Italian for real with the only audio course that prompt you to speak.
The company that makes this cheesy delicacy, called Lo Sciur (Sciur – pronounced like 'sure' – means Sir in Bergamo dialect) trades as La Via Lattea, and is based in Brignano Gera d'Adda (near Bergamo) and it has a web site: La Via Lattea. You can email the company on lavialattea [at] libero dot it
And here is La Via lattea's address and telephone number:
La Via lattea, Brignano Gera d'Adda (Bergamo area)
Via Provinciale per Verdello,33. Telephone and fax: 0039 0363 817001 – ask to speak to Valentina Canò, who is the owner's wife, and who speaks English, or ask for Lorenzo, her son, should Ms Canò not be around.
Unsurprisingly, this small company has already won awards in Italy for its goats milk based products, but it should be recognised at an international level for this 'frutti di bosco' – woodland fruits – Gorgonzola alone. This is just the sort of Italian product I want to tell the world about. And no, they are not paying me for this, they did not even know about this post, but they do now.
As a matter of interest, La Via lattea's products are distributed in London by La Machiavelli Ltd, 102/104 Machiavelli House, Stewarts Road, London – telephone: 0044 207 498 0880, and you can try asking for Patricia. Here is the Machiavelli Food website.
UPDATE: 12 October 2008 – I spoke to the owner of the company which makes this wonderfully different cheese, one Roberto Facchetti, and he told me that it should be available at Selfridge's in London.  With a little luck it will also end up in Harrod's food hall too!
And before you ask, I have a piece of this gorgeous Gorgonzola languishing in our fridge, and it is taking all my willpower to resist from wolfing the whole lot down, although I shall be heart broken once it is all gone, I can tell you. In fact, it is rather painful writing this, the temptation is proving too strong. I cannot resist. I MUST have another piece. NOW!
Photos by Alex Roe added 12th October 2008